This may be a dumb question but I am trying to buy parts for a timing belt/water pump change and there are some kits with a mechanical tensioner and some with a mechanical tensioner. No idea what this car has, and I don't know what to buy. I tried Googling both and the images look exactly the same. So how can I find out which one is in the car so I can purchase? Thanks guys. PS -- This car has 230,000 miles and no idea when the belt was last changed but I suspect the water pump is leaking a bit so it's time.
---
Junior Admin
Posts: 3026
Joined: Sat Nov 19, 2005 7:49 pm
Location: Southeastern MA
You'll need the mechanical tensioner for your car. Luckily, it's cheaper and more reliable. My car is a very early 2003 (production date July 2002), and mine is mechanical, so I'm sure yours is too.
Jon J.
2003 Neon SXT - new home, new owner, still going. Thanks for everything, old friend.
1989 Daytona ES - 2.4L/A555 swapped
Official "I'm Going To Drive My Neon Until Jerry Buys It" Club Member #11
---
Junior Admin
Posts: 19248
Joined: Thu May 03, 2007 12:14 pm
Location: Ashland Ohio
This is the mechanical Liten's tensioner.
Picture link is for Gates, but I'm betting it's a rebaged Litens.
Hydraulic tensioner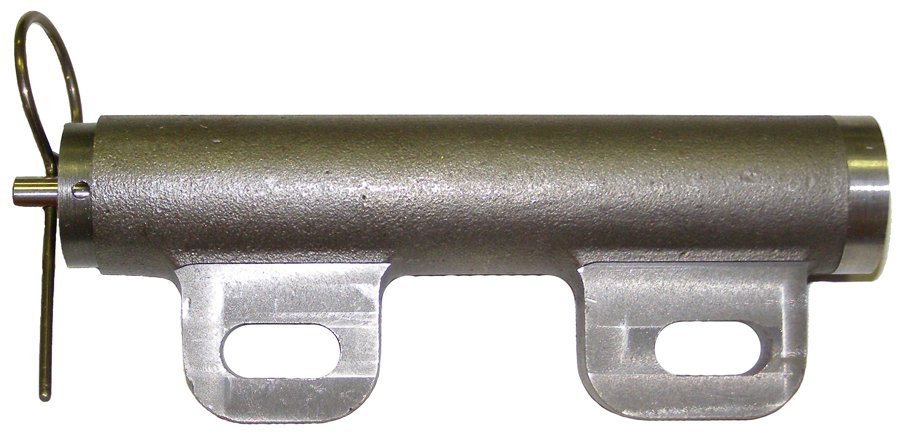 ---
2009 Platinum Contributor
Posts: 12701
Joined: Sat Dec 25, 2004 8:58 am
Location: WNY
Contact:
If I remember correctly, Chrysler was fazing out the hydraulic tensioner for the mechanical one. This is why when you purchase a timing kit from Mopar, the price is so high. They are selling the mechanical tensioner covers with everything you need to convert over to get rid of the hydraulic tensioner.
The mechanical one is better anyways as the hydraulic one fails and sticks in place causing a lot of slack in the timing belt and leading to engine failure
Official "I'm Going to Drive My Neon till it Dies" Club #666
---