2GN Member
Posts: 69
Joined: Thu Aug 30, 2012 10:18 am
---
2GN Member
Posts: 866
Joined: Wed May 09, 2012 1:32 am
Location: Buckley, WA
Omg that guy is annoying. I couldn't race with that guy lol
Sorry for Party Rockin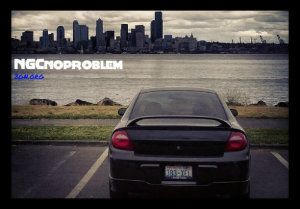 ---
---
2GN Member
Posts: 69
Joined: Thu Aug 30, 2012 10:18 am
On SS1, we suffered a cracked oil pan, and we were unable to repair it in time at service (15 minutes).
So after being officially retired from the rally, we were permitted to rejoin the rally at SS5, which was a short SuperSpecial stage at The Ridge Motorsports Park.
Since we had nothing to race for at this point, I took it kinda easy on the road course and set a time that was only 15th fastest.
http://www.youtube.com/watch?v=DMAWAa_E ... ature=plcp
---
I haven't really pushed it with the new bars on, but the car is a lot more firm and seems pretty neutral with just a hint of understeer. It is also a lot quicker in transitions. Not sure if I should soften or harden the BC dampers. The front gets a bit bouncy so thinking about firming em up a bit, but dont want to skip, so maybe softer for the rough ass roads here and then crank em up for the parking lot?
---