Will an SRT-4 radiator (mishimoto) fit my 02 R/T?
Official "I'm Going to Drive My Neon till it Dies" Club #000094
---
It might fit. I have a 2005 Dodge Neon with the 2.0L and I was sponsored by them and they sent me one and it fits. The only problem I had was the ac condensor was in the was and wasn't fitting. I decided just to remove and not have ac at all.
---
If I could just figure out how to meld the Outback and the Neon into one car...
---
---
---
Junior Admin
Posts: 19428
Joined: Thu May 03, 2007 12:14 pm
Location: Ashland Ohio
The Mishimoto performance aluminum radiator is the ideal upgrade to the stock Neon SRT4 radiator especially for those looking to enhance the overall performance and lifetime of their engine.

With a direct OEM fit installation is effortless, no cutting or modification is required.
So whatever plumbing a stock SRT has, it is compatible. The only thing you will
probably/might
need are slimmer, or SRT fans. IIRC, the SRT radiator only had major fan clearance issues with the Magnum IM.
---
2GN Member
Posts: 4109
Joined: Sat Mar 22, 2008 1:56 am
Location: Cumberland R.I.
figured Id dig this up instead of starring a new one....I have the mishimoto fan and slimline fans I was curious if anyone has installed both with the rt mag intake....

ohnoa2.0 did you end up installing yours yet? Just curious so Id know what kind of a project Im looking at in the next few weeks...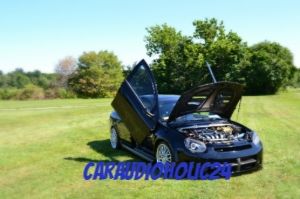 ***Project "Got Boost?" is officially underway***
My for sale threads:
Parts:
http://forum.2gn.org/viewtopic.php?p=930876#930876
LED Modifications
http://forum.2gn.org/viewtopic.php?t=56918
Audio
http://forum.2gn.org/viewtopic.php?t=47688
---
---