2GN Member
Posts: 866
Joined: Wed May 09, 2012 1:32 am
Location: Buckley, WA
^ dude ur the expert, explain to me why ones better then the other
Sorry for Party Rockin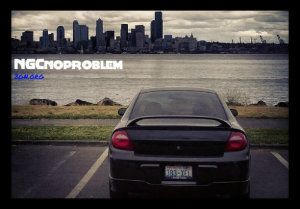 ---
n00b
Posts: 7
Joined: Mon Feb 10, 2014 12:21 pm
What would be a good built up and modified T-350HD max torque capacity estimate? I read some where that the stock unit was rated at 165 ft/lbs. I am curious because of my Neon TDI conversion project I am doing as the stock TDI I have is rated at 144 ft/lbs. With very minimal modification this TDI will do 200 ft/lbs at 2000rpm. So I am going to have to customize the Neon transmission if possible or use a TDI gearbox.
Any experienced input would be greatly appreciated.
Thanks,
GP
---
Junior Admin
Posts: 19946
Joined: Thu May 03, 2007 12:14 pm
Location: Ashland Ohio
Going from post #3, if it can handle up to 500 hp, I 'm sure something that makes 500 horses, is putting down over 200 ft lbs for a good percentage of that 500 hp.

You will be, like a boosted engine, putting more load on the higher gears than a N/A 2.0. But some common sense generally helps out there.

I'm sure Chipdogg can build you an MTX that will fill your needs.
Bill
Probably shouldn't listen to anything your penis says, that guy's a dick.
Patience, of course, is a very powerful weapon, but sometimes I start to regret that it is not a firearm.
Too much time spent here is a sign of a bad case of Ownaneonvirus.
2000 Neon MTX swap with '02 R/T PCM
1999 neon coupe 2.4 swap
---