So I have a tribal piece on my back that I got years ago with the intent of adding on to, and I now have the opportunity to get it done on the cheap.
Here is what I'm starting with: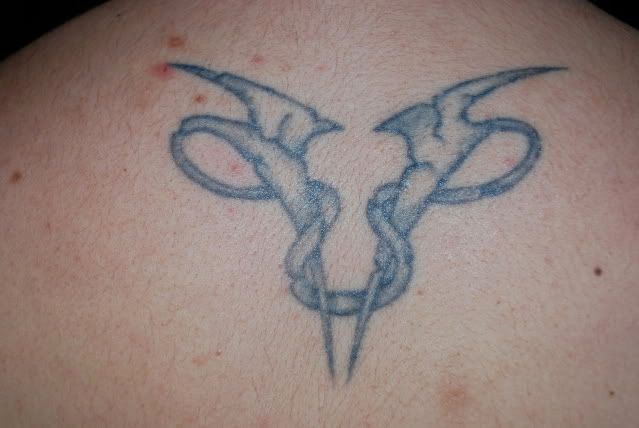 The main idea I had was to have a dragon diving down my back out of the point facing down on my spine, and then the wings coming back up to meet with the points going out towards my shoulders. I am open to any ideas that people may come up with though. THe only thing I'd like it to have is either a dragon or a phoenix, but other than that I'm not going to be to picky.