Hey guys! It's about that time of year again when hundreds gather on the icy January shores of Sandy Point, MD and dunk into the waters for a good cause!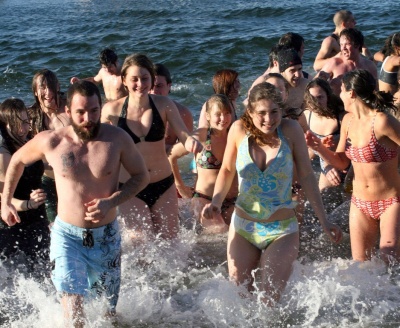 Every January, the Maryland State Troopers host Plungepolooza, a polar bear plunge where the 'bears' are sponsored by caring people such as yourselves. At the bell toll, my bathing-suited self will be charging into the water with my team mates, including our team's head honcho Tina, and congealing out in the water, all to benefit the Special Olympics.
Please sponsor either myself or my team mates! Any little bit helps! And if you can't, please pass this on to someone who might, it would be greatly appreciated. Hope life is treating all of you well and I send all of my best wishes!
For information on the event:
http://plungemd.kintera.org/faf/r.asp?t=3&i=309300
For our team's page:
http://plungemd.kintera.org/octanegirls
For Tina's Page:
http://plungemd.kintera.org/trinitysrt
For my page:
http://plungemd.kintera.org/jcc
Thanks for your time! ^_^