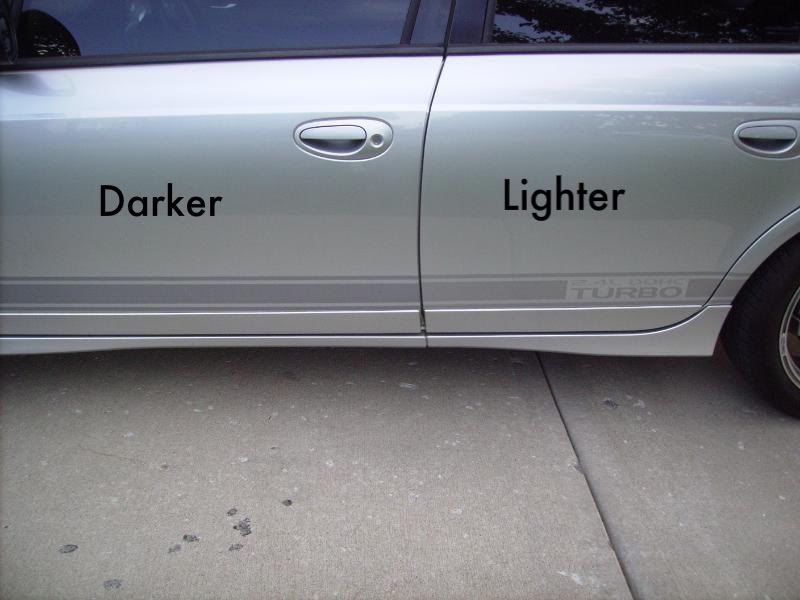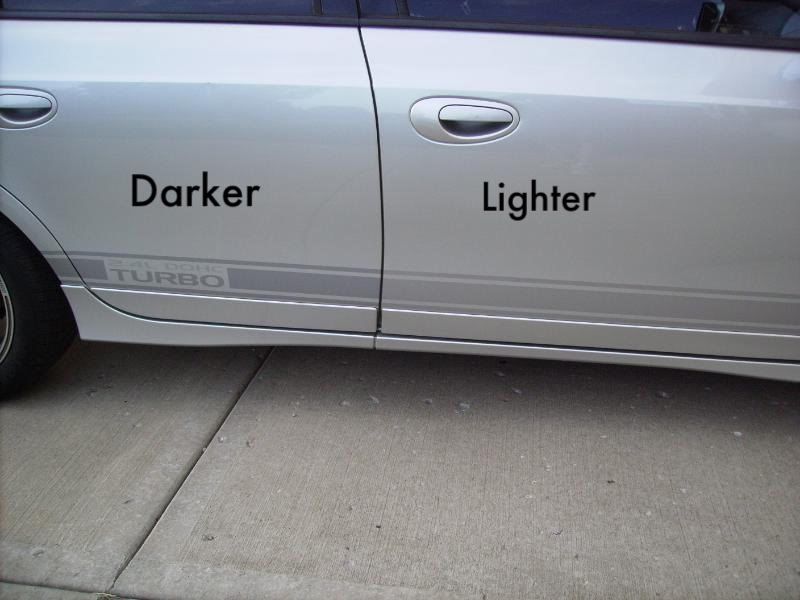 Yeah my friend pointed out that they were two different shades of silver. Very notceable when it is light out.
Emails I have gotten from houseofgrafx:
They are all silver! They were cut from the same roll. It's the lighting that makes them look different and if you want me to reply back I suggest you not curse at me!
All I said was "WTF" and it was regarding the different colors.
After reading our previous emails I noticed you purchased these a while back, and then messed one side up and needed one side only, correct. Is that what happened? If so, the problem could be that we were using FDC material and have since switched to Avery. However, even if that was the case, your entire stripe, whether it's the drivers side or the pass side would be the same color. Meaning, when I cut your stripe (this new one you needed) it was cut from the same material since I cut it together. So each side should be the same color. From the pics it looks like the rear piece is lighter.
Just got another email:
No but the problem is the fact that we don't have the FDC material. It's Avery now which is a better material so even if I send those pieces it's still not going to match.
What a bad time for them to switch vinyls huh?