Well I ordered some heat shrink and wire off of AutoLumination.com because the price was reasonable.
So first it took them 4 days to get it out of the state they are located, Michigan. Then 4 more days to get here in PA. I can understand 4 days to be delivered, but 4 days just to get it out of Michigan...
Then I received it and opened the box open, to get this:
Now I could expect this from ebay, but a big seller like this?
It was a mess, the wiring was tangled into huge knots and stuff, heat shrink was balled in there. So I took about 20 minutes to untangle and cut it to make it nice and neat and got this.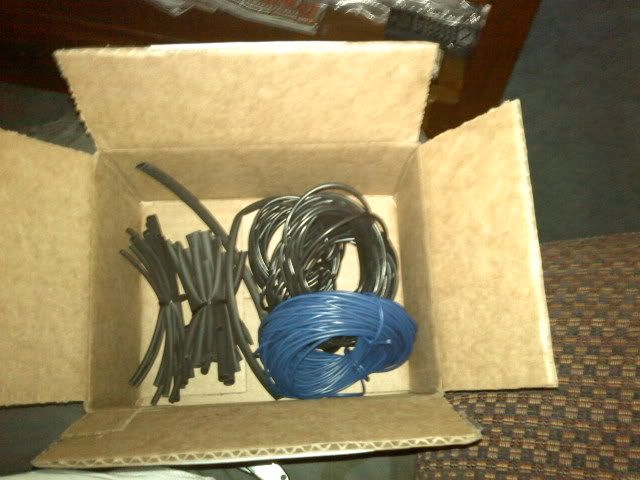 That is what it should've looked like when I got it.
Don't think I'll be ordering from them again unless I have to.