name: sean gozzi
location: california
feedback: 100% positive here and neons.org
contact: pm or
925-354-8887
payment- cash in person or paypal
-$3800 firm
so for sale is my 96 dodge ram, flame red in color.
-1500
-2 wheel drive
-5.9l gasoline engine
-automatic trans
-towing package with brake controller
-176xxx miles
-new tires
-current smog and registration
overall i would give the truck a 7/10
the paint is not perfect, but not rusting or dented either.
interior smells of cigar from previous owner, but nothing too major.
we cleaned everything thoroughly and put in a new headliner...
mechanically sound, i wouldn't hesitate to drive long distances or tow a boat with it. plenty of power and still gets decent mpg (15-17)
since aquiring the truck we replaced all the front ball joints, rod ends etc.
new rear end internals
new catalitic converter (50 state)
water pump
new brakes
new torque converter and trans gone through.
few other general maintenence items i can't think of off the top of my head.
on to the pictures. please ask me if you need more detailed ones.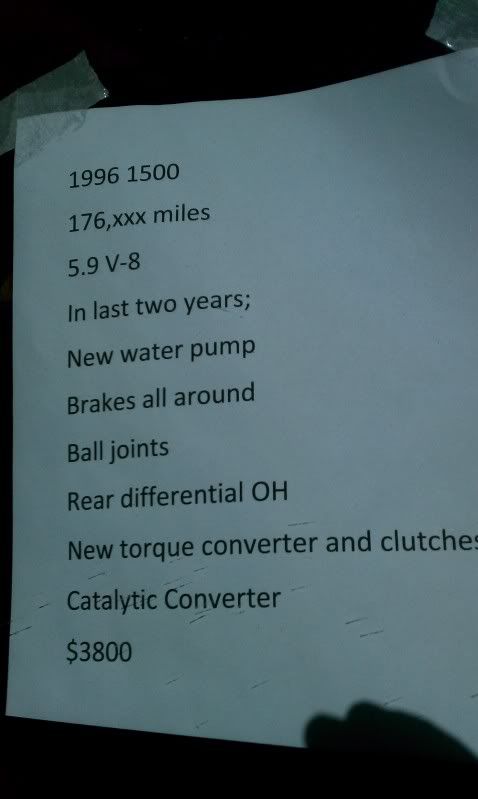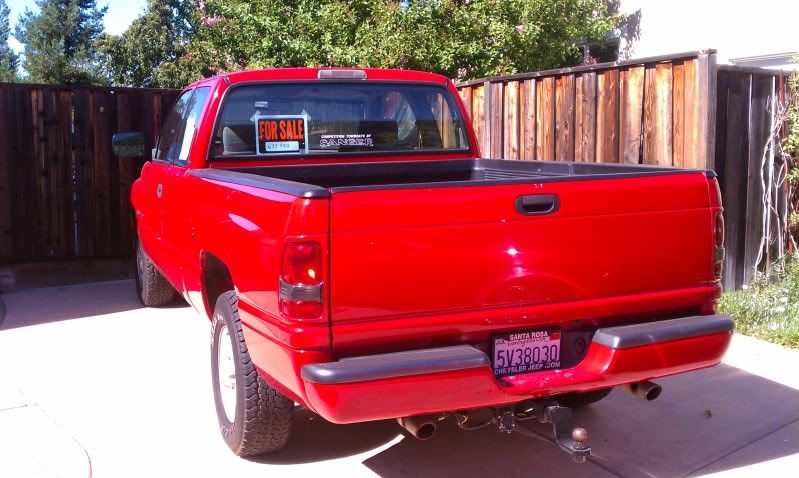 thanks for looking
-Sean