2GN Member
Posts: 104
Joined: Mon Jun 25, 2007 2:27 pm
Location: Crescent City, CA
Feedback For: 03wingswestR/T
You in the transaction(seller or buyer): Buyer
Feedback Rating:10
Comments on the transaction:Quick and responsive ftw
'03 Sxt mtx
-
Totaled
R/t axle-back exhaust, Booger Bushings.
---
2GN Member
Posts: 1212
Joined: Sun Aug 07, 2005 11:32 pm
Location: San Antonio, TX 78148
Contact:
Feedback For: 03wingswestR/T
You in the transaction(seller or buyer): Seller
Feedback Rating:-1
Comments on the transaction:

Sold him a brand new fiberglass PVO spoiler for 90 bucks. Before he even contacted me to tell me there was an issue he had his bank do a charge back for the transaction. Then contacted me and told me it was cracked. He sent me pics of how it was cracked and I don't see how it was damaged the way it was in shipping. The pics of the box show no damage at all. He refuses to fix the charge back issue so i can take care of this properly. I have started the claim with fed-ex but i doubt they will do anything due to there being no damage to the box.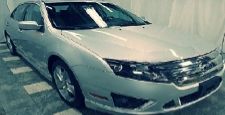 ---