Name: Michael Ferreira Jr.
Location: Cumberland R.I.
Contact: Pm here, email:
Caraudioholic24@yahoo.com
, Phone # upon request
Feedback:
viewtopic.php?t=30853
or eBay:Caraudioholic024
License Plate Lights....
3rd Brake Lights w/ optional directional function...
Interior Dome Light....
Cup Holder Lights (go into OEM hole above cd changer cubby).....
Door Lock, Power Window and Power Mirror, Sunroof Switches.....
Glove Box Led Strip.....
Floor Lighting Strips.....
Under Seat Strips....
Trunk Light Strips.....
Rear Defroster Switch...
2", 6" and 12" Led Strips......
OEM radio color change......
Working on HVAC led strip....
Large Reverse Led Bulbs...
Large Map Light Bulbs...
Please Read!!!
Feedback link:
viewtopic.php?t=30853
Warranty: All products come with a limited 60 day warranty from the date they arrive at your doorstep. I am not liable or responsible for damages or errors caused during installation, regardless of who installs it for you. I am also not responsible for damages incurred if you try to repair them yourself or have them repaired by someone other than me. If you have an issue with anything PM me.
Onto the items available.... Please read the quantity's of what I have in stock currently Located in each description) and PM me with what you want. I will confirm your order and send you my paypal link or address for money order. This will make it easier to calculate shipping etc.
All lights can be done in any color unless noted otherwise... (
white
,
blue
,
red
,
green
,
Orange
/
Amber
,
UV
)
First up LED Cupholder lights. 8 leds Any color.
$15 Each
(Have about 40 Left)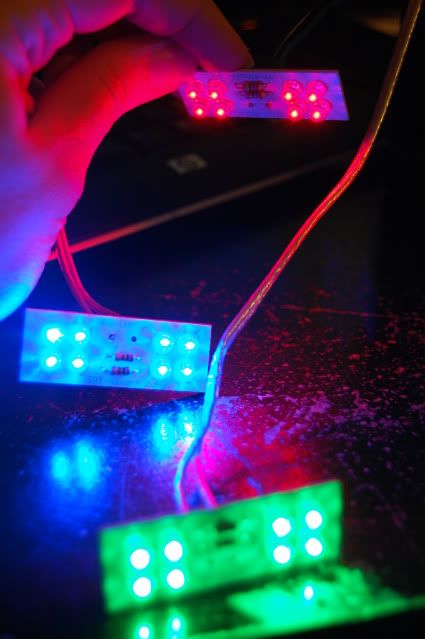 Installed Pics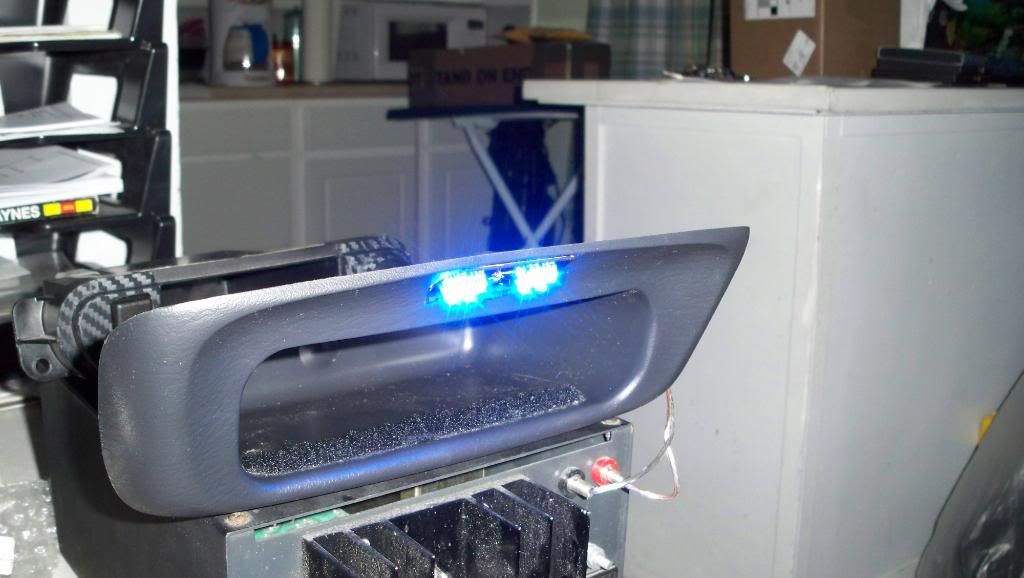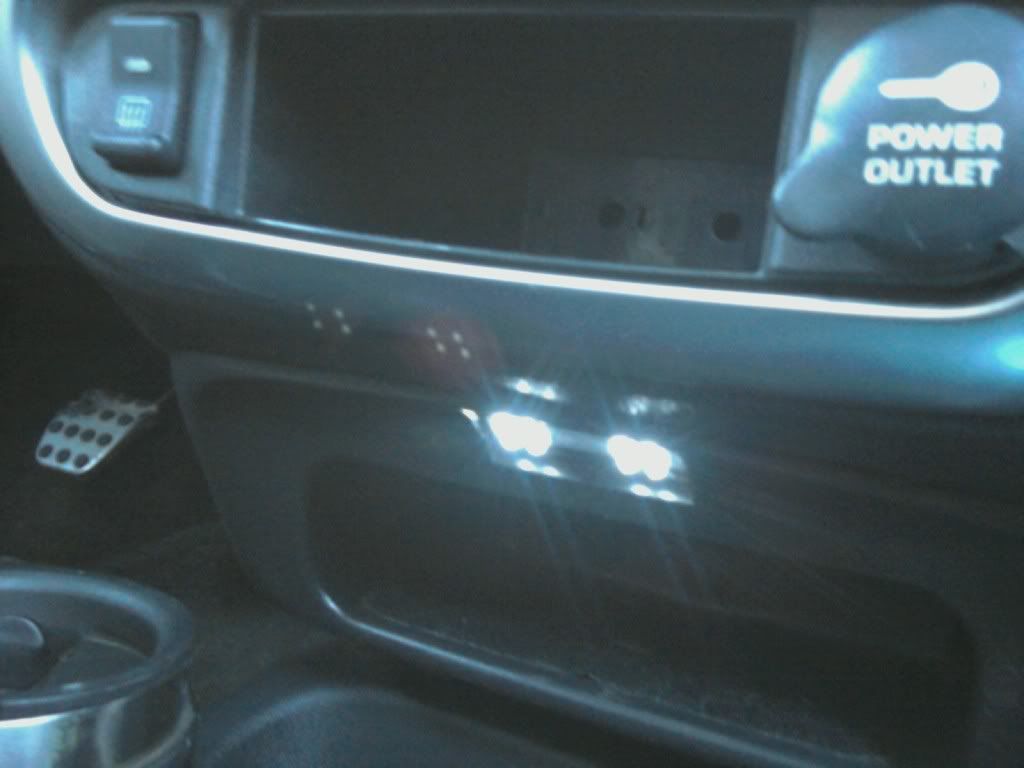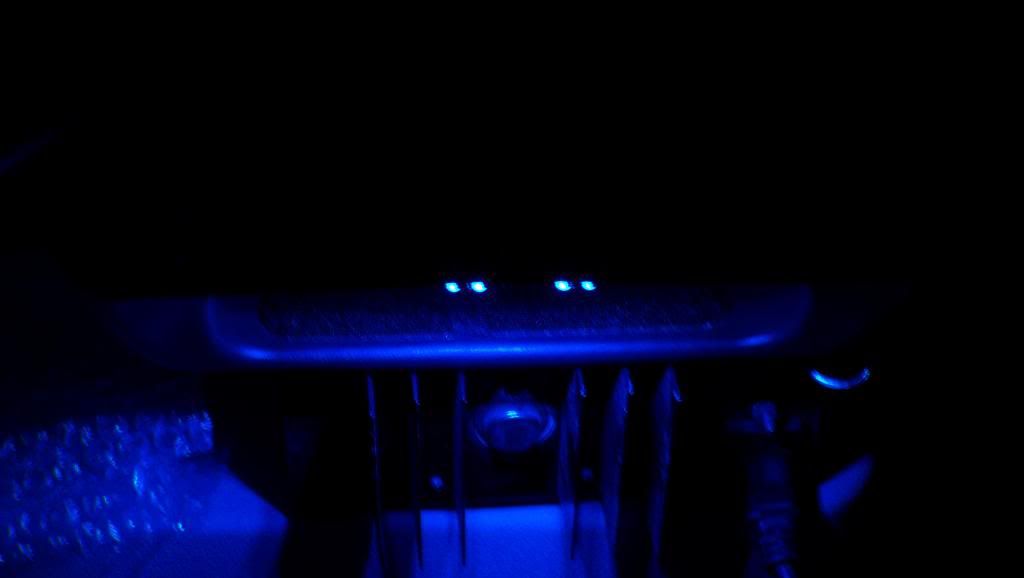 License Plate Light 48 leds. Plug and PLay. Any other color than white is illegal so be warned.
$40 Each
( I have about 35 left)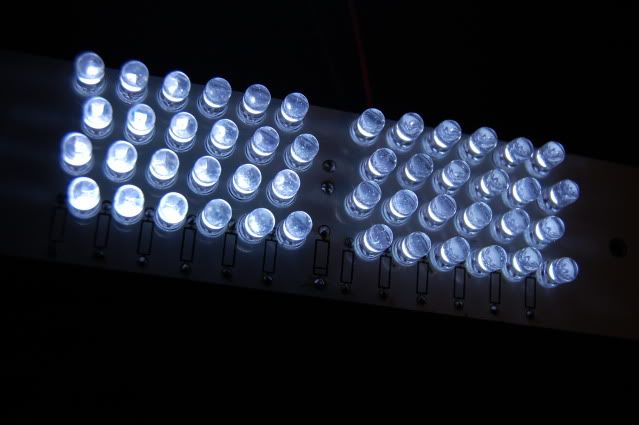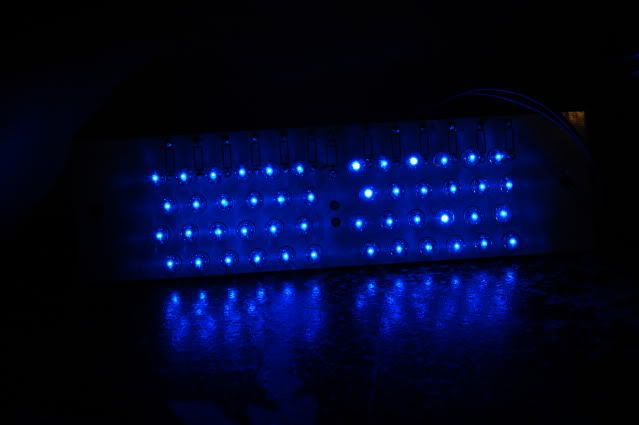 Picture Installed on LSP's Car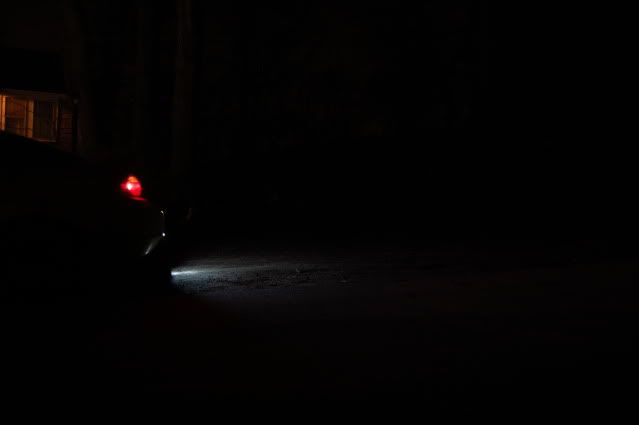 Dome Lights. 48 led Any color.
$40 Each.
(ONLY have 4 left as of right now)
Red installed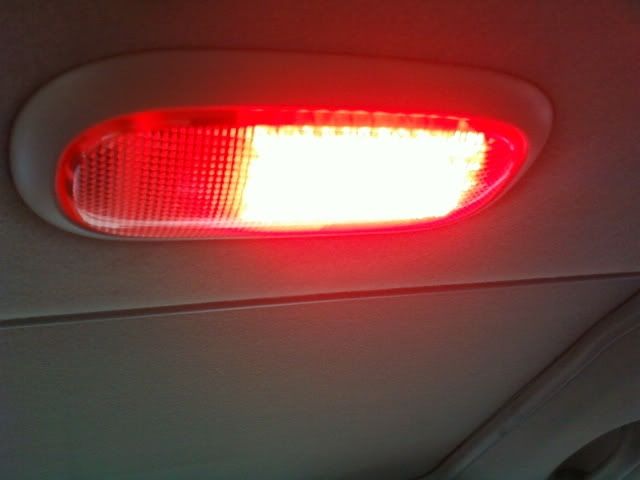 Led Directional 3rd brake light. Can be hooked up for arrows to flash with blinkers OR Just all come on constant.I have a video link for everyone to check out.This will require a little work to get it to sit in your housing but many people use Great stuff insulating foam to mount it. Any color other than RED is illegal so be warned... (Have about 40 Left)
$45 Each

Installed on Slaws car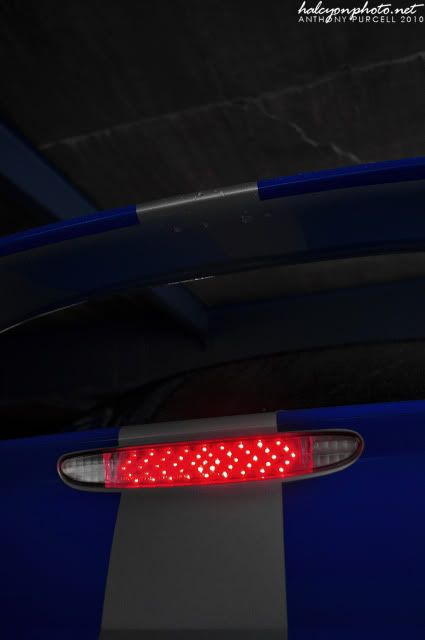 Video by Frank..(thanks)
http://s30.photobucket.com/albums/c348/ ... V02142.mp4
4 led, 12 led and 24 led strips. Sold in Pairs unless a custom order is made. Perfect for illuminating your Intercooler, floors, under seats Trunk etc etc. Please note whether being used for the interior or exterior. Will supply 3m double side tape and ty-wraps when practical
$5 pair for the 4" leds, $15 pair for 6" leds and $25 pair for 12" led strips.
Pics illuminating an intercooler.
Boards are white not the green in pic 1...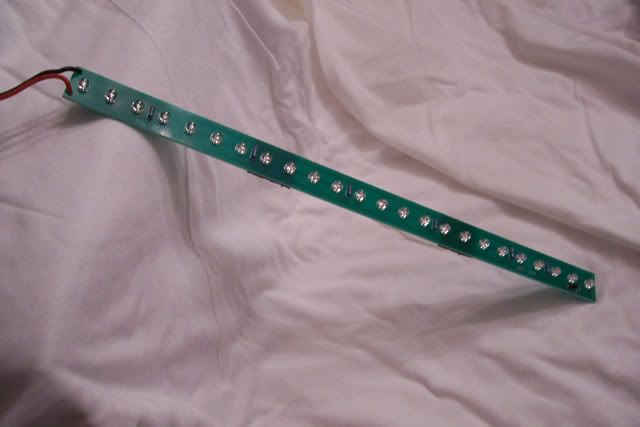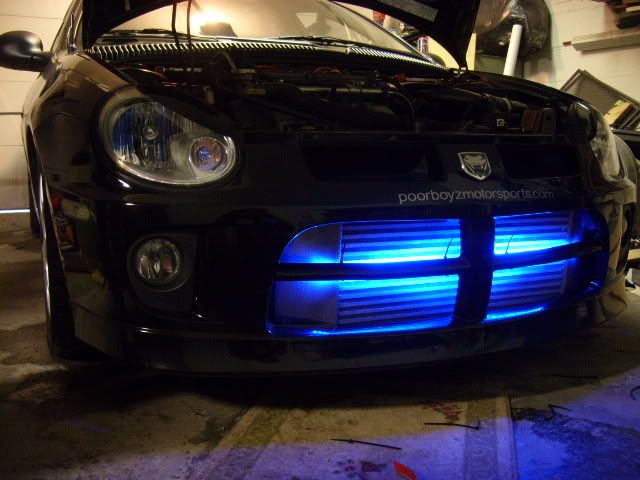 Illuminated window, door lock and power window switches. Now for these it will require a little bit of wiring on your side. I will make it as easy as possible for everyone. I will include all connectors instructions etc. Basically each door will tap into a switched power source on the door. The drivers side has both switched 12volts and ground built into the harness so it will be a matter of 2 wires to tap into and hook up. Pass side I have found that there is a switched 12 volt but no constant ground on the harness so you will need to screw one self tapping screw (supplied) into the door for ground and tap into the 12v switched source on the harness. BAM done... I will be charging
$75 for all switches
and
$25 of that is a core charge.
Once I receive and test the cores I will refund each customer $25. Or we can setup to have you ship your switches to me Ill install the leds and ship them back. Up to the customer.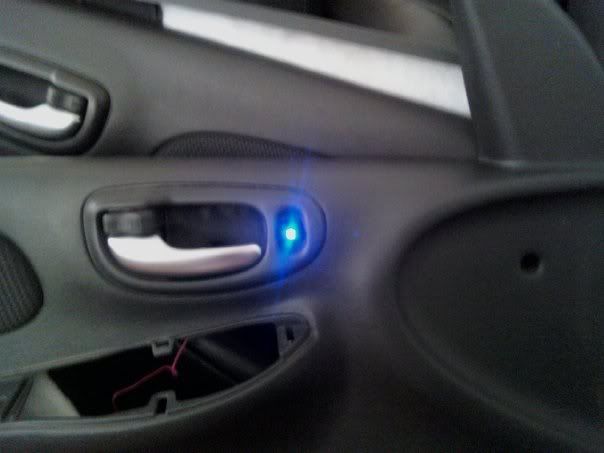 Rear Defroster Switch. As of right now I can change the illumination part of the switch that comes on with your parking lights. Working on the actual "ON" status led. For now it will be
$35 Each and a core charge of $15

.
Once I receive and test the core I will refund each customer $15. Or we can setup to have you ship your switch to me Ill install the led and ship it back. Up to the customer.
"Pic of mine up soon"
OEM radio color change...Currently have done a few oem dodge radios and currently working on doing the RB1 as well. PM me for more info.
I can make any single Led as well if anyone is interested. Prewired and ready for install just about anywhere. Contact me about pricing since I have different sizes (3mm and 5mm) and colors available!!
Thanks to everyone who gave me pictures of their products installed! More stuff to come as I get more interest. If you want something made up that you think can be made let me know
_________________