I haven't ever done one of these posts on this forum.
Ok, well then, Hello 2gn.org, I'm Chris(lol ChrisRT! HA!), and I reside in Maryland. I'm 24 yrs old, and I work for the military. I('ve) own(ed) quite a few cars, and started with Neons back in 2001 with a 1995 Dodge ACR Coupe. I have owned nothing but MOPARS all my life. Starting off with a 1992 Dodge Spirit(2.5 TBI FTL), 1987 Dodge Daytona (2.5 Turbo I that met its demise against a Mercury Cougar, from behind), 1989 Jeep Cherokee, the previously mentioned ACR, then onto a 2002 Jeep Wrangler Apex Edition, which I traded in on a 2003 Dakota R/T. I was semi-forced to sell the ACR because I couldn't get it to pass emissions and it was taking up to much room that my other projects(old school muscle) needed.
When gas prices started to rise, so did the fuel bill for my Dak. It got to the point where I was paying more in fuel a month to drive the dak(around 400 bucks) than it was to actually own it(payments are around 350/month), so, I was in pursuit of a nice, low mileage daily driver, that was cheap, economical, ran decent and had plenty of options, which led me to a 2001 Neon R/T Motorsports Edition. I loved it from the minute I sat in it. I loved the look, the ride, and it had plenty of power. I paid around 5000 for it, with only 32k miles on the clock.
Unfortunetly, I have since wrecked it twice(only car I've ever had an accident in, in 8 years+ of driving), so I've only racked up about 18k miles on it, over a year, but, the times I've had it, I've driven it everywhere.
Its been to Jersey, Conneticut, West Virgina, Delaware(every weekend), Pennsylvania, New York, and well, you get the idea.
For mods, as it stands, right now. It has the following:
EBay AEM Knock-off CAI, Thermal R&D exhaust, SRT4 STS; with SRT4 shift knob, boot, and radio bezel trim, as well as SRT4-ACR seats, SRT4 springs, and SRT4 front sway bar.
It also has front and rear strut tower braces, as well as 17x7 Enkei RS-6 wheels. I'm changing the wheels up, and going to a 15x6.5 Turbo Dodge Crab wheel, powder coated black in the center, with a chrome/polished lip, and 225-50-15 rubber.
I've got a few mods waiting to go on it, such as, MPx underdrive pulley, MPx/Zzapp 60mm TB, booger bushings, and a few other odds and ends.
Anyways, on with some pictures.
Old neon:
2002 Jeep
2003 Dakota R/T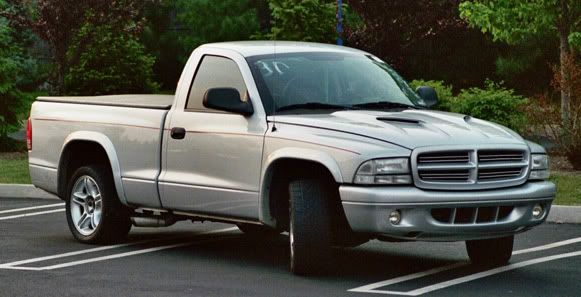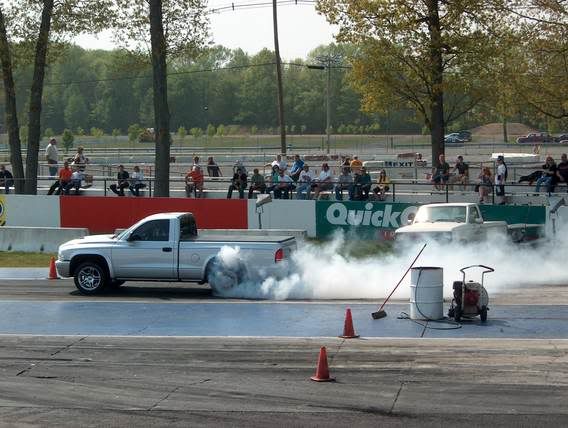 2001 Neon R/T
What the truck does best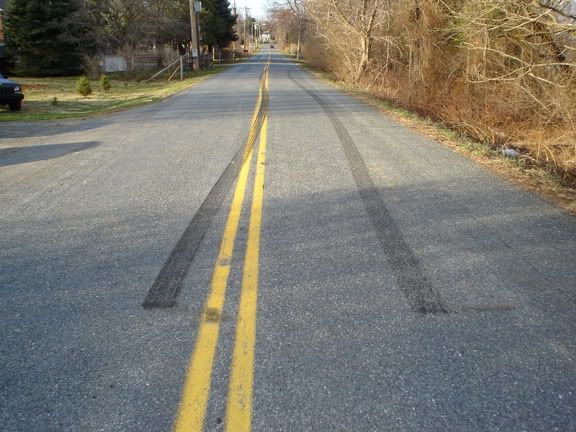 So, yeah, theres a little about me, and alot about my cars!