There is a lock out in the gearing. You may need to pull the bezel off and remove the lock out part.
viewtopic.php?t=60029
The metal bar that goes across the bottom I believe is what slides over and locks out defrost on recirculate.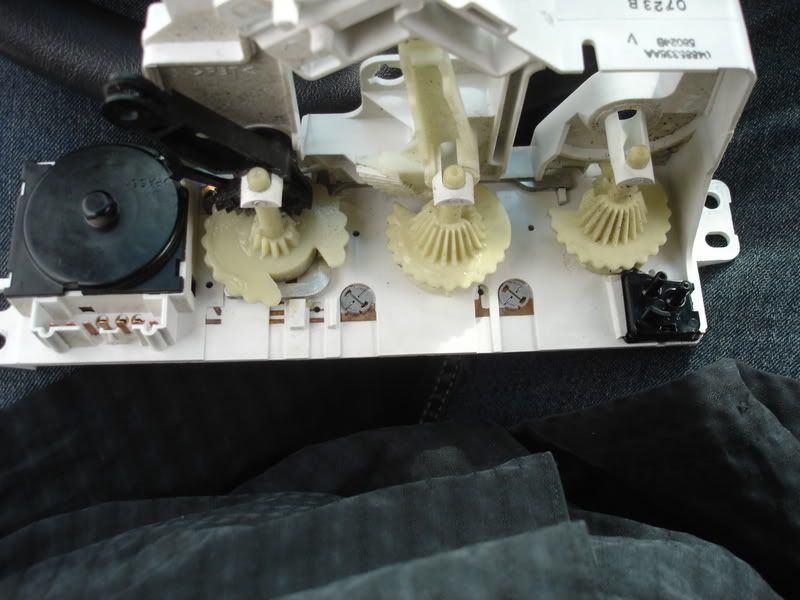 From:
viewtopic.php?t=21305
IIRC, I removed that so I could use recirculate on subzero mornings to get the windshield thawing faster. You just have to move it to outside air, or the windows will fog up.
viewtopic.php?t=37976