n00b
Posts: 18
Joined: Tue May 07, 2013 11:15 pm
anyone REPUTABLE ever done a color swap on the RB1 radio? I have a blue LED cluster/ HVAC but the ugly oem green makes it look way out of place and need it Blue. I will only deal with a legit person that has valid and legit feedback because I dont want my RB1 to be a paperweight in the end. Thanks!
02 R/T (Silver) bone stock with leather, sunroof, and pure sexiness!

2005 Stone White ACR Stage 3 w/toys
MPx BFMIC, Mpx o2, ACT clutch,Mpx dual exit, n2mb WOT/2step, Maddog STS, Boomba catch can, Hard pipes, HKS bov, Mopar CAI, Solid mounts, Built bottom end, ACR struts with Mopar springs and sway bars, Devilsown Meth kit, Mopar pistol grip

1/4 @ 12.9@ 112 MPH
---
I think a guy on SRTforums, from Germany, had a how to and did them as well.
2003 SXT
2005 SRT-4
2gn.org member #26
Lemon Neon member #1.
Any or all of the above statement(s) may be entirely fictional and a fabrication.
ram50rocket wrote: I must had been mistaken in thinking that NEONS.ORG was just for neons.
---
Junior Admin
Posts: 19398
Joined: Thu May 03, 2007 12:14 pm
Location: Ashland Ohio
Jon did John's RB1 in blue. Check your thread on the other .org.
---
2GN Member
Posts: 4109
Joined: Sat Mar 22, 2008 1:56 am
Location: Cumberland R.I.
Im working on 3 right now lol.. let me know if i can help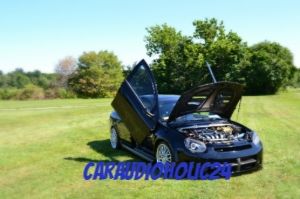 ***Project "Got Boost?" is officially underway***
My for sale threads:
Parts:
http://forum.2gn.org/viewtopic.php?p=930876#930876
LED Modifications
http://forum.2gn.org/viewtopic.php?t=56918
Audio
http://forum.2gn.org/viewtopic.php?t=47688
---