---
---
I like meets, when my car isn't looking and running like shit lol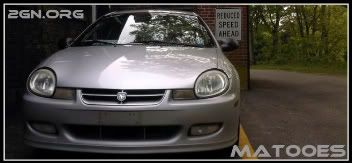 Dirty Daily Status
Official "I'm Going to Drive My Neon till it Dies" Club #000011
---
I was wondering if we ever did have meets or not. It would be nice to meet more of the 2gn.org family in person. I understand Mat00ES also, my car looks like shit since its only primed and not painted.
Patrick
---
---
---
2GN Veteran
Posts: 12206
Joined: Thu Jan 10, 2008 4:49 pm
Location: RI
The day I planned on having it, no one could make it so I didn't bother this year. In year's past we've gone to Goddard park and Colt State park in RI.
---