Since everyone is taking pictures of there car, peer pressure on the eeenternet got to me so I took some today of my Peon. I suck at taking picutres by the way, I just leave my car running, try to get it centered and snap it.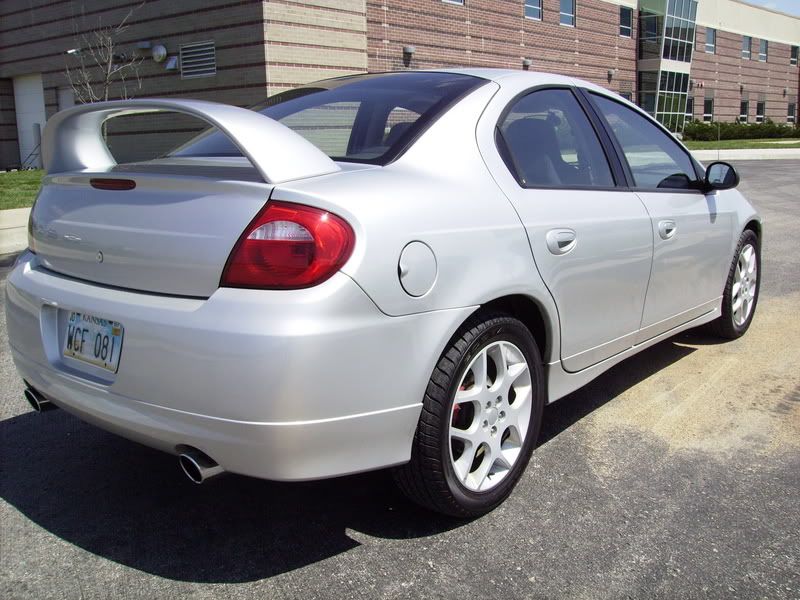 Bought some "Nu Finish" metal cleaner/polish at Oreilly's a couple weeks back and cleaned up the grotty exhaust tips.
No more badges!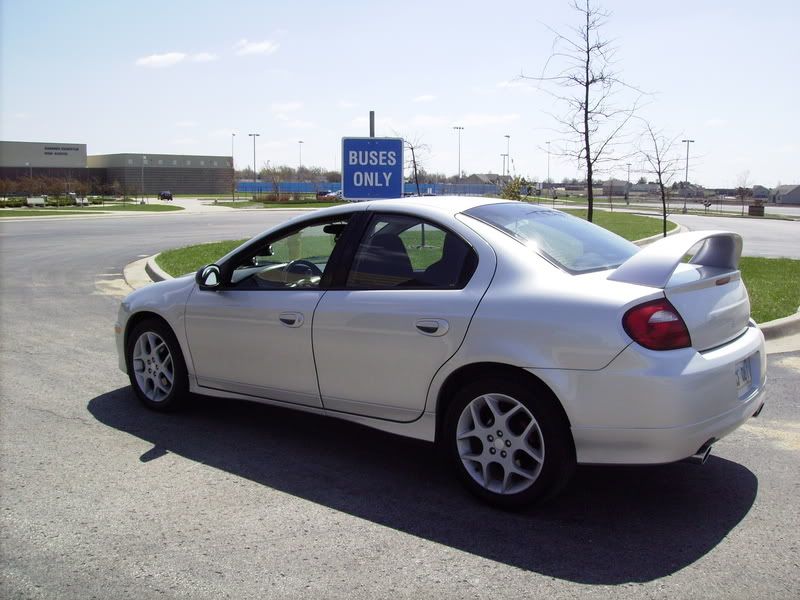 Neons only bitch!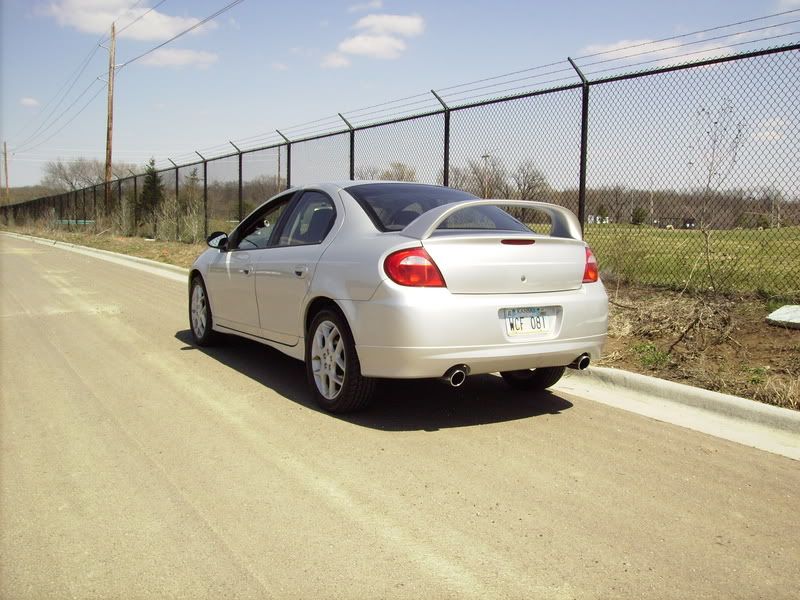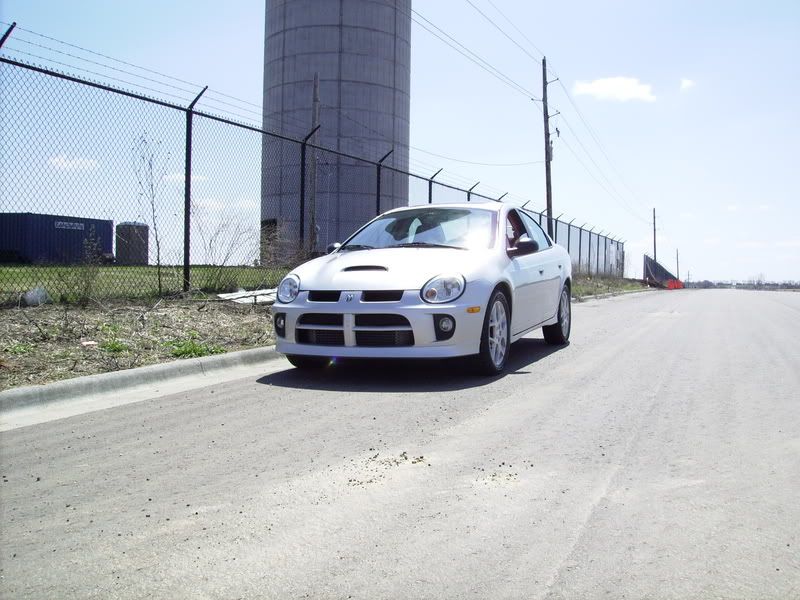 The sun shining like a mo fo around 1pm.