Well, ever since I learned that you could use a mustang throttle body, I've been itching to try it.
So, I used part of an old nissan MAF housing and ported it out.
On the left is the adapter plate bolted to the throttle body.
On the right is the thing it originally bolted to, so you can see how much porting I did.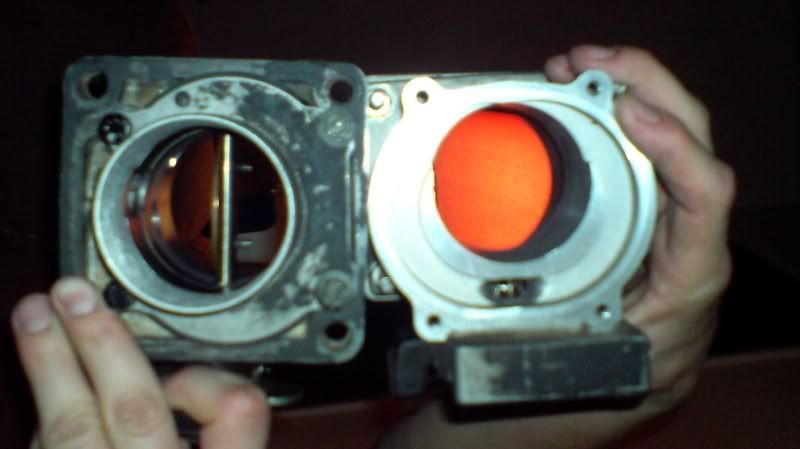 Then two pictures of how I got everything lined up.
You can tell where the adapter plate ends and the throttle body begins because the adapter has that brushed aluminum look from all the grinding.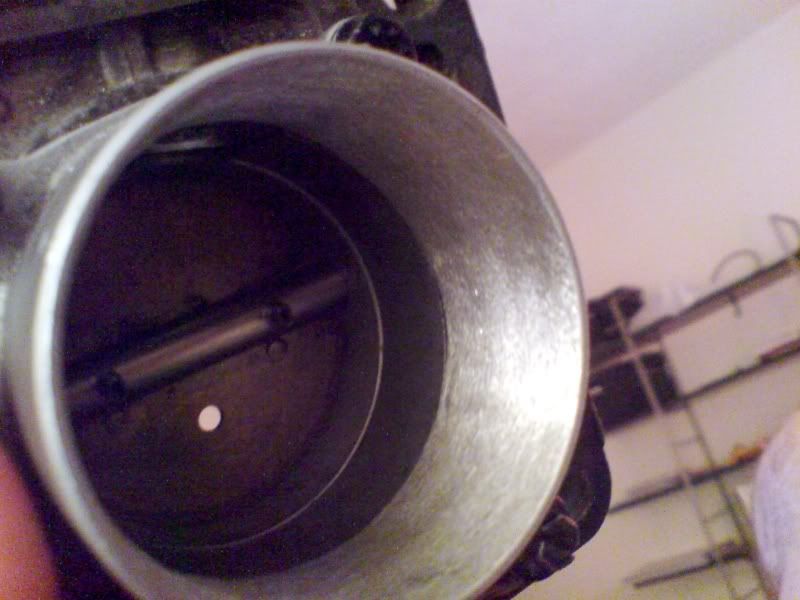 And this is how I did the throttle cam: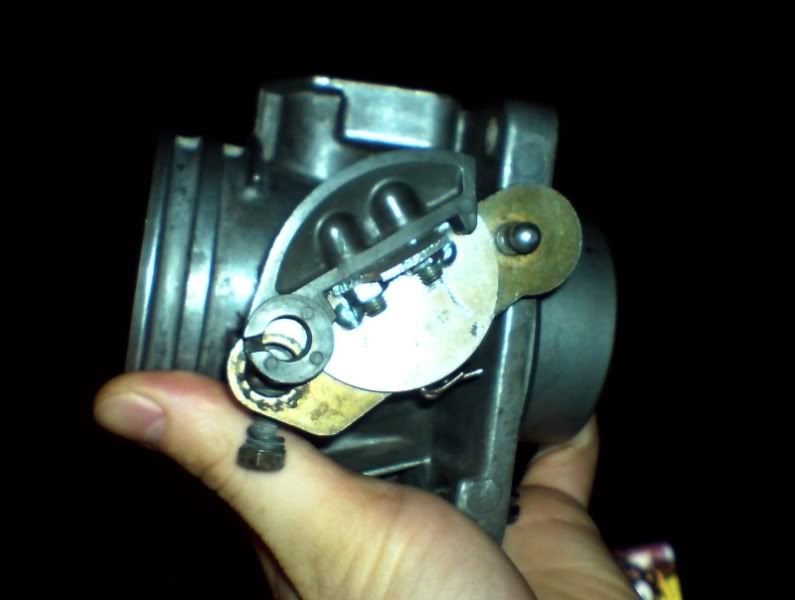 And some straight through pictures to show how it might flow: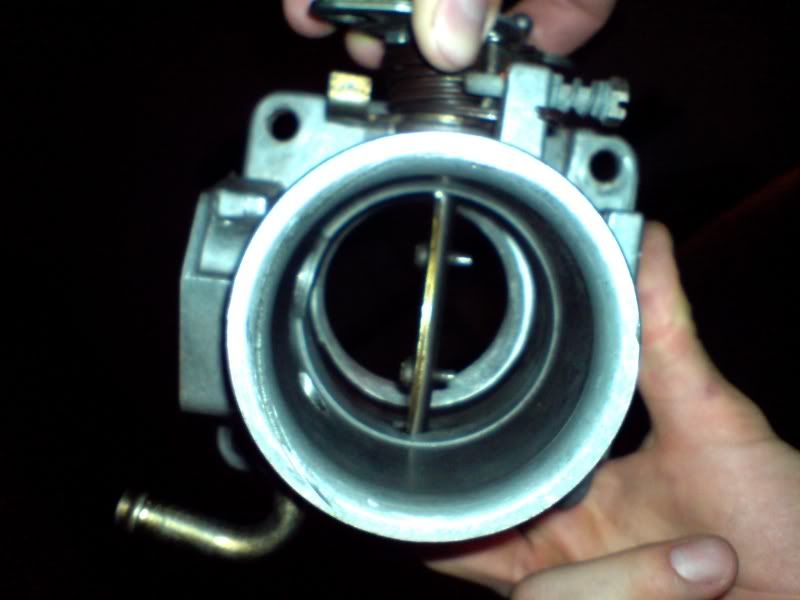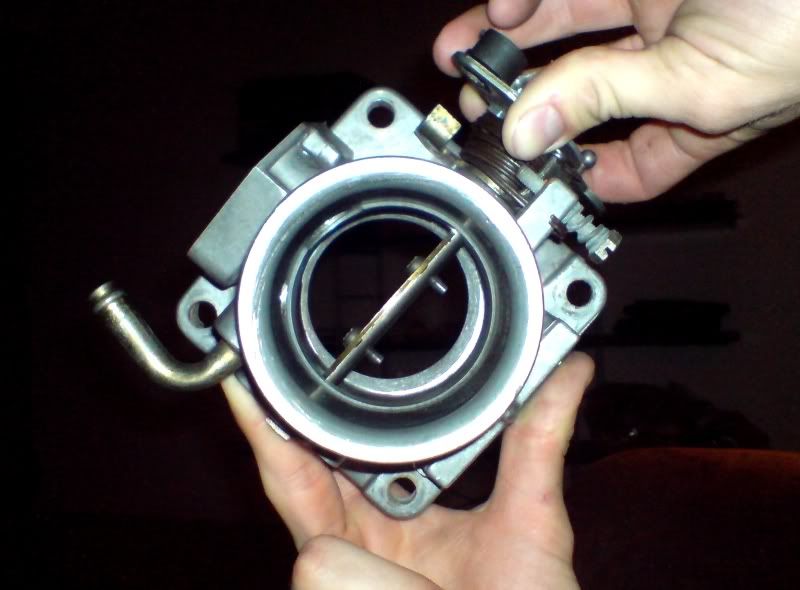 Hope you guys like it