then it found out it was gay.. pulled out and beat it. HATE CRIME I TELL YA!
anyways...
Friday night, I was hit by an SUV that ran a red light across the main road I was on. I remember ALL OF IT. From seeing the SUV... the usual trying to avoid it.. the airbags going off... etc. I got out of my car.. but I did not WALK away from this. I can't even walk on my own right now as it is.
i've only finally decided to put this on SRTforums and the other neon sites after a few days. Mostly feared putting it on SRTforums... but only cause of what people might of said. My ex said the worst thing that could possibly be said in this situation.. so anything people have to say now is nothing compared to it. (he said he was glad this happened.. and hopes I crash my other 1gn)
here's the polaroids from the scene.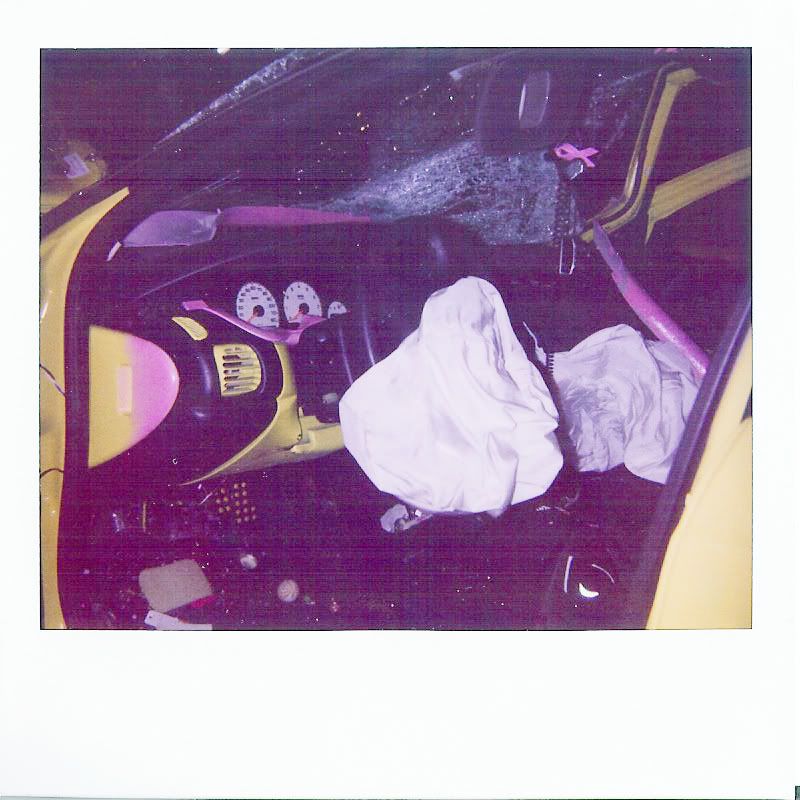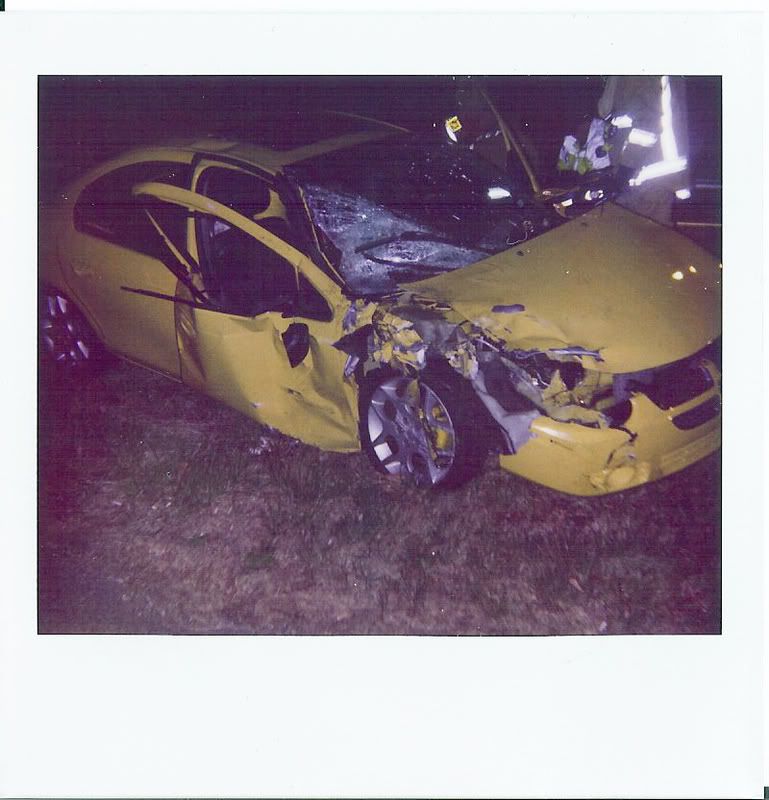 then a few pics I took at the tow yard the day after.
the intersection looking north bound. I was coming southbound... the SUV that hit me was coming from "Rivers Edge Road" on the left of the photo.(my right when driving). My car stopped on that concrete square in the median.. after taking out a sign.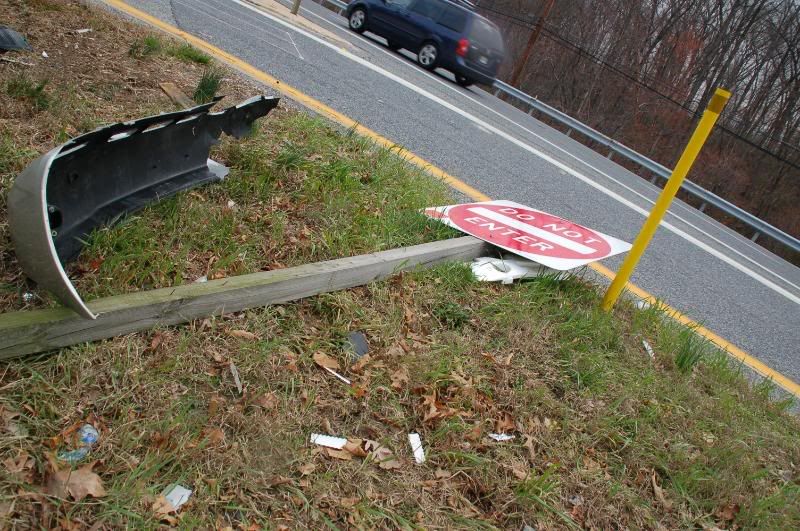 "damage" from sign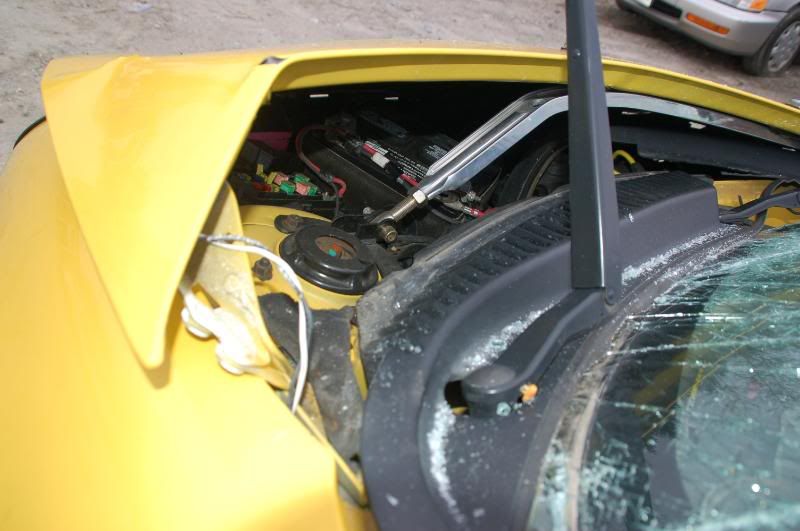 that battery is entirely out of place... but that strut bar is like "abstract art" now lol
his "good side"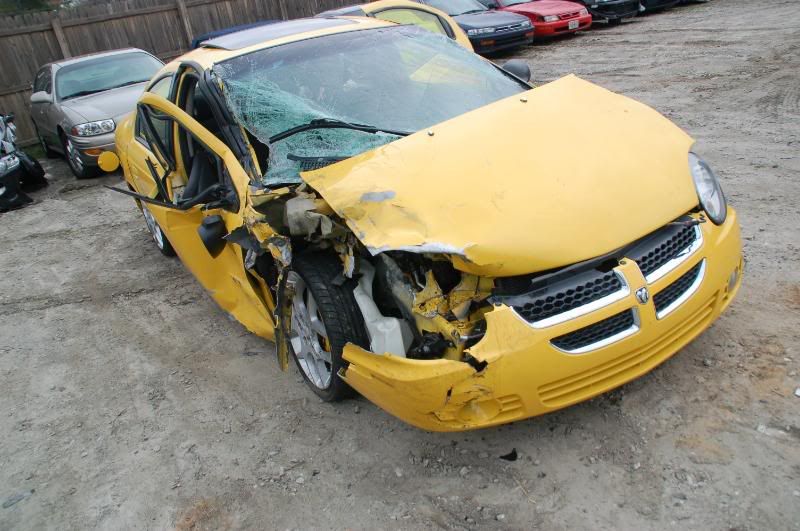 his "bad" side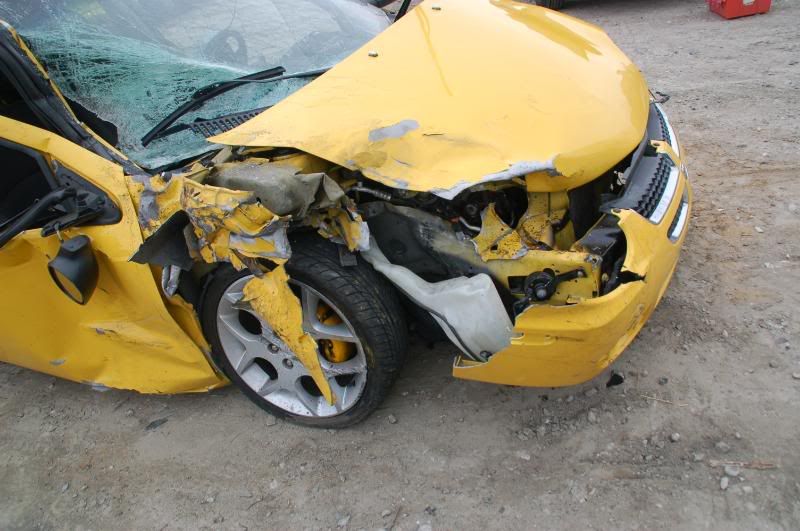 I have no idea where the fender is... or the headlight lol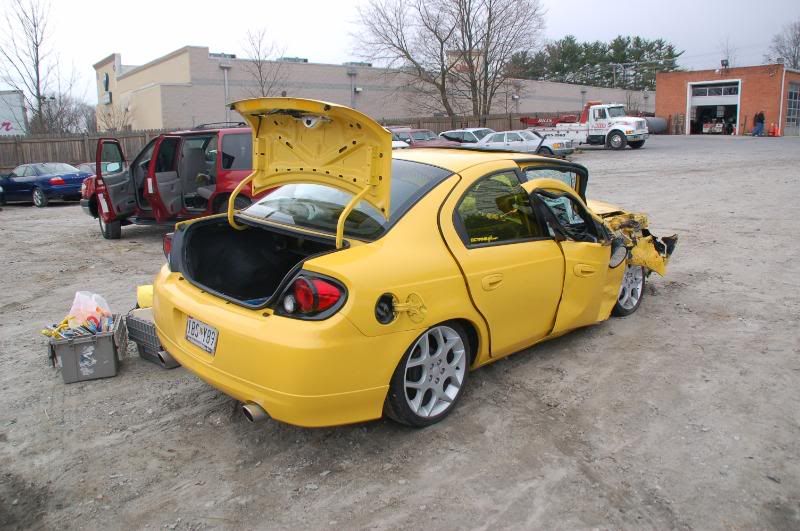 from the back.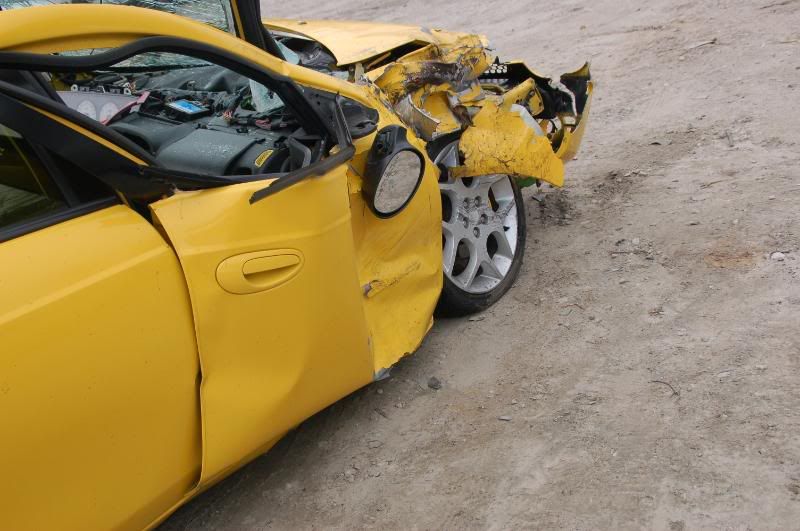 closer. thank god I didn't have a passenger.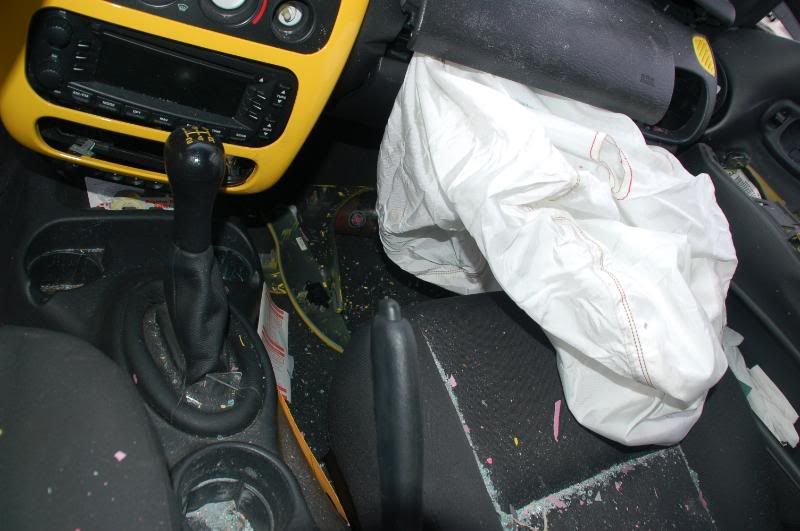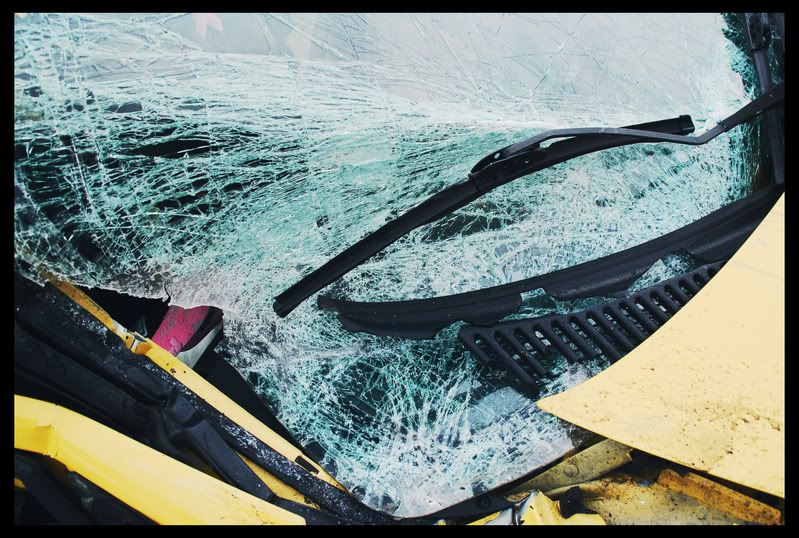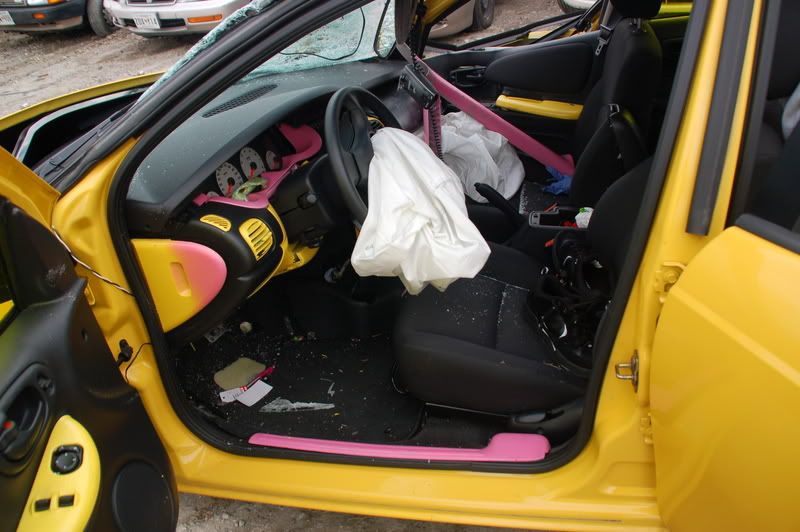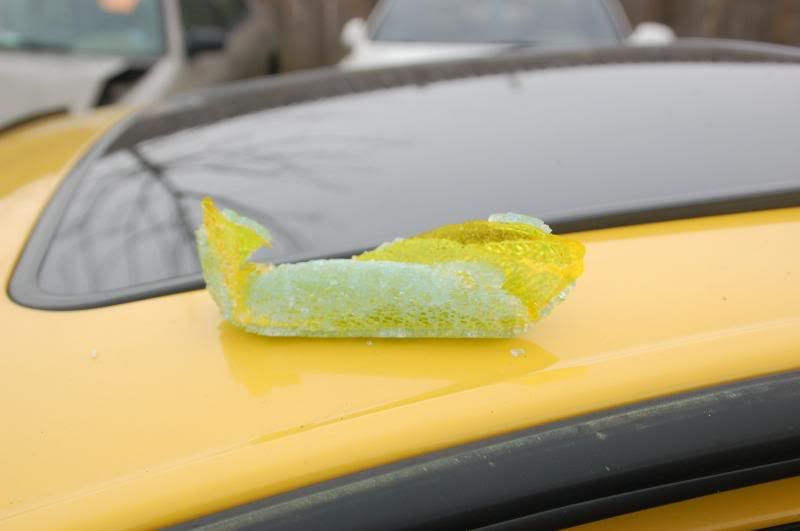 and that yellow tint everyone seemed to hate. It had a purpose. There were no PARTS of glass from the passenger window in the car. Just rolled up pieces of tint with glass. I'm glad.. cause I really didnt need anymore cuts/glass in my face. It makes me wonder why all glass isnt at least coated in a clear layer of this stuff.
and a little video I made to sum everything up.
http://youtube.com/watch?v=Gccc5IqYXxk
two days after my accident there was another in the same intersection. Only difference is one person didnt walk out of it alive. Now I feel 10 times more lucky that I did.
Sucks that this is the main road to my job and school so i'm gonna see it every day.