I did this last year with my neon....
the bow was kinda small though.
Since the neon is gone, I decided to one up it from last year. this year I got bigger.. and BRIGHTER ribbon, and maybe lights lol
so far this is all I got.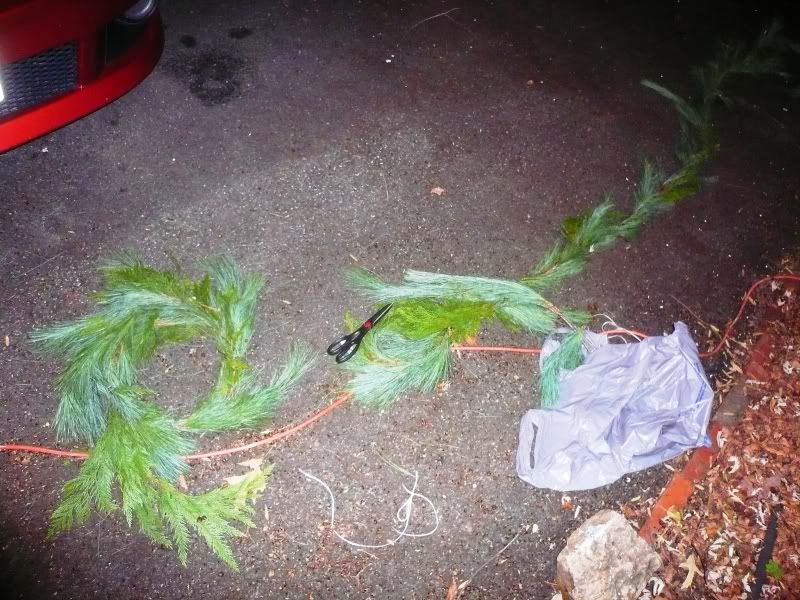 sizing it up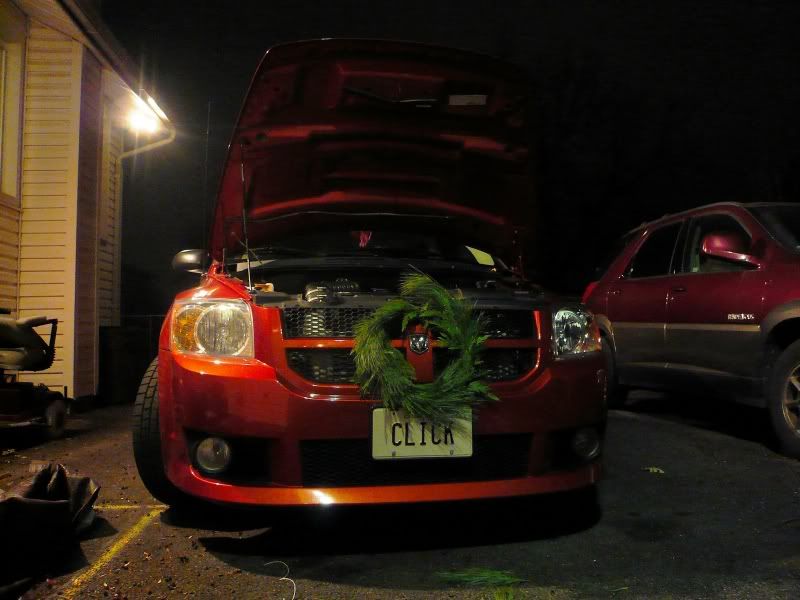 testing it out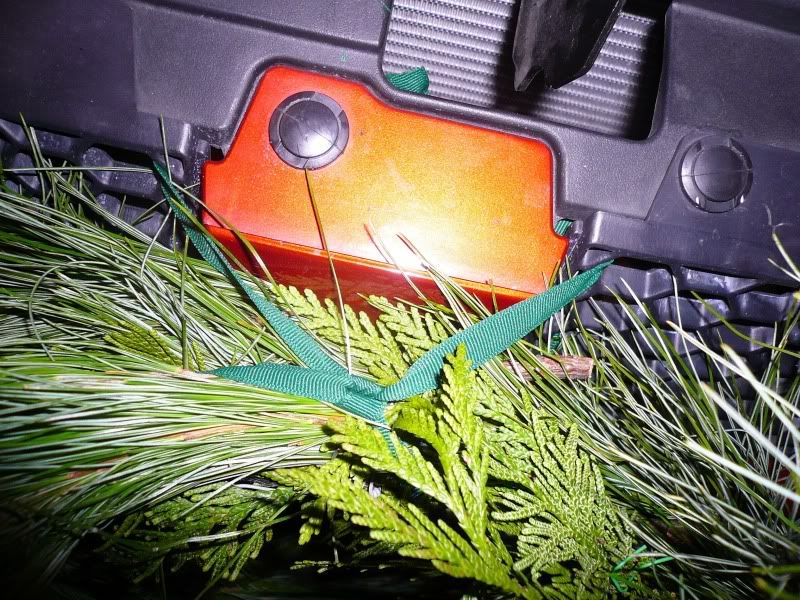 tying it up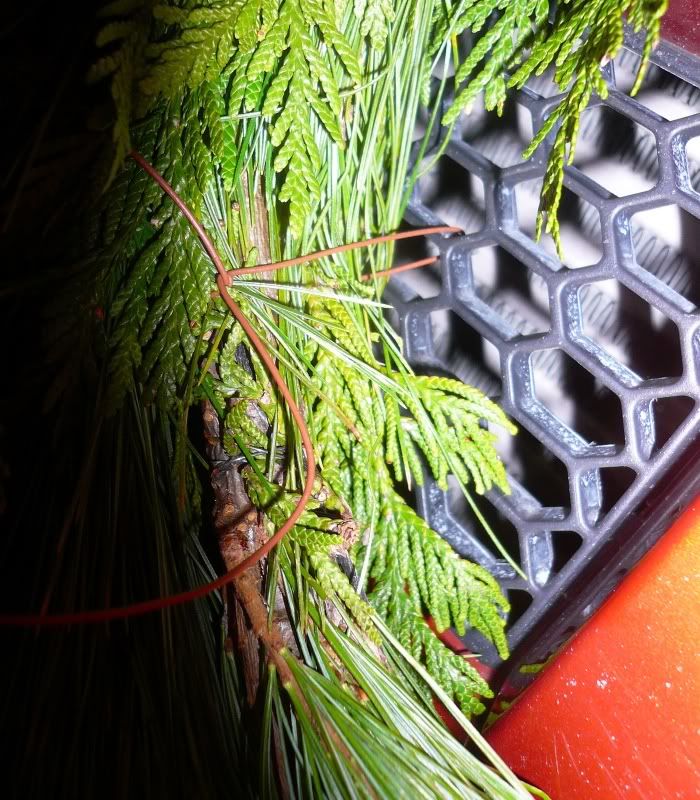 holding it down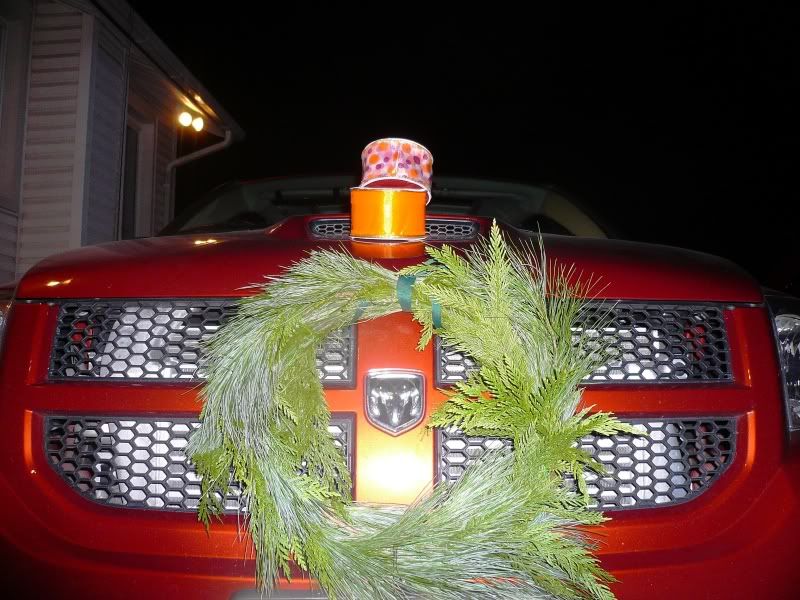 the ribbon for the bow on the hood. One roll is white with pink and orange polkadots. Second roll is bright orange.
(which will be made tomorrow by one of my co-workers)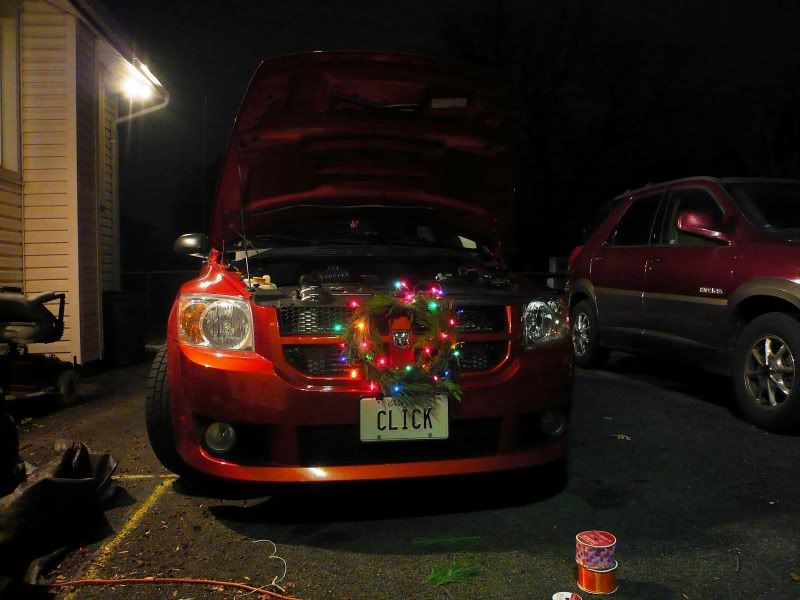 just for the hell of it. I plugged in some lights to the outlet in my car.
i'll probably find some LED battery powered ones online and get those instead. running an extension cord from inside my car.. out the door.. under the hood... its all kinda ghetto despite having a plug/outlet built in.
btw.. I know Its infront of my FMIC. I am QUITE aware. I am also aware that it's winter and cold out. So I am not that concerned with "blocking airflow". At least I picked bigger needles so I could have to sit there picking them out of the FMIC later on lol