So back in Dec. I picked up an '03 SRT-4. It was hard to get into gear sometimes, but if I granny shifted, it would eventually pop into gear. The kid who I got the car from told me it needed a clutch. Then people on here and in a local SRTforums meet told me the shift fork was worn. I had asked if doing bushings would help and was told maybe but probably not.
So I was removing the battery tray to try to see where the oil pressure switch is, and when I removed the tray I saw this: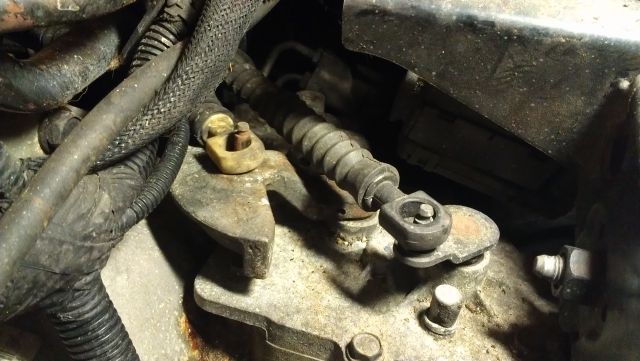 Uhhh... um..... wow.
So um yeah there's why it wasn't smooth shifting LOL
I happened to have a set of booger bushings for the 2000 ES' planned MTX conversion, so I grabbed the two bushings from that and threw them in.
NIGHT and DAY!
Wow. I can't believe they were just sitting there like that, and it shifted AT ALL for the last few months!