Well, It has been a productive weekend.
I have been waiting patiently the last few weeks for a delivery and it finally came last Wednesday.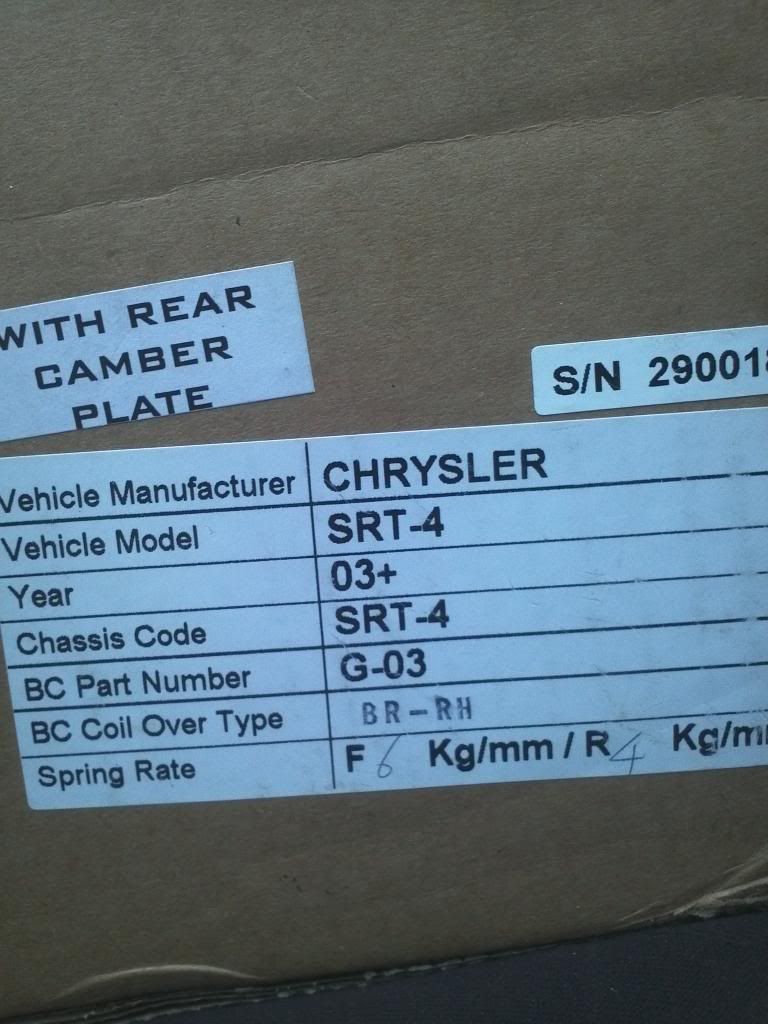 I then had to wait another agonizing 3 days to install them (I think it was actually worse than waiting for the box to arrive
)
Any who, I have seen them on many-a-neons but to actually have a box with my name on it with these in them made my day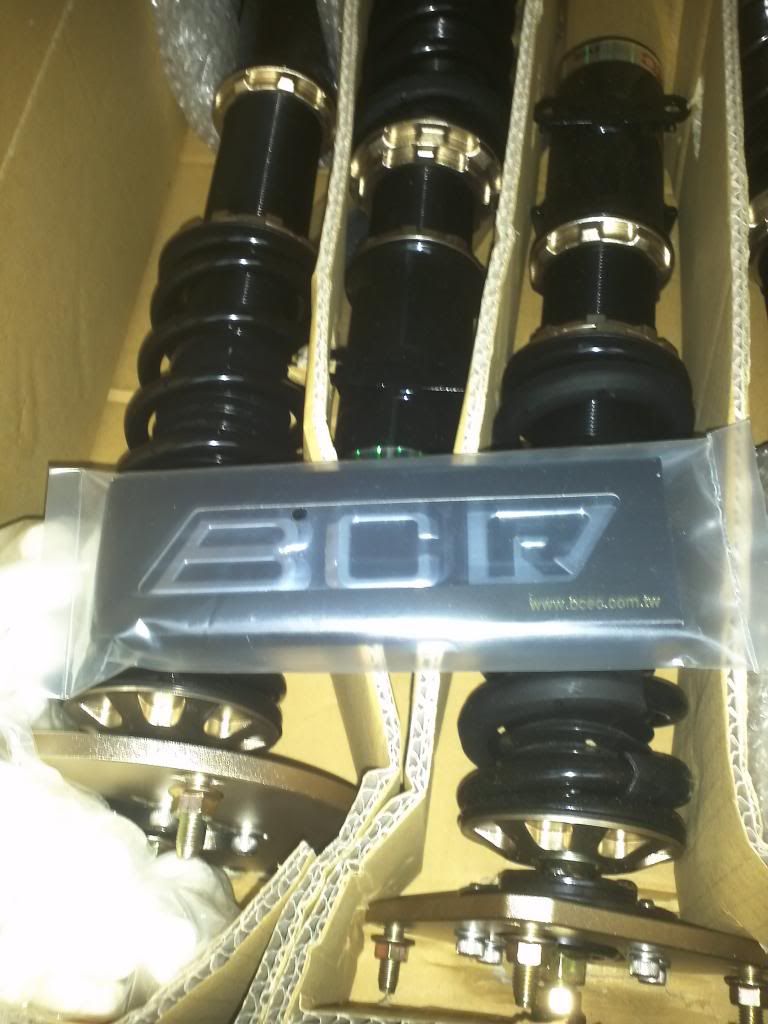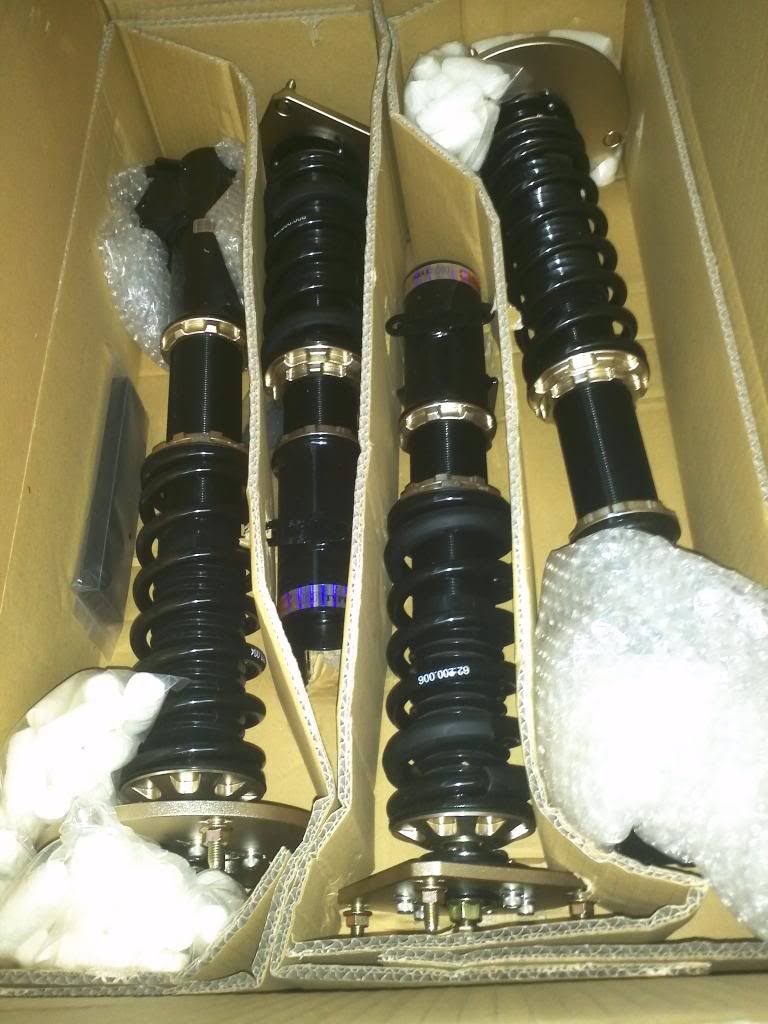 I was actually so eager to get them in that didn't even think to take better photos or more of the process. Anyway, here is a photo of the car on OEM suspension and my summer tires, felt like I was riding around on my tippy toes all the time
not to mention the top hats had the notorious squeek and drove me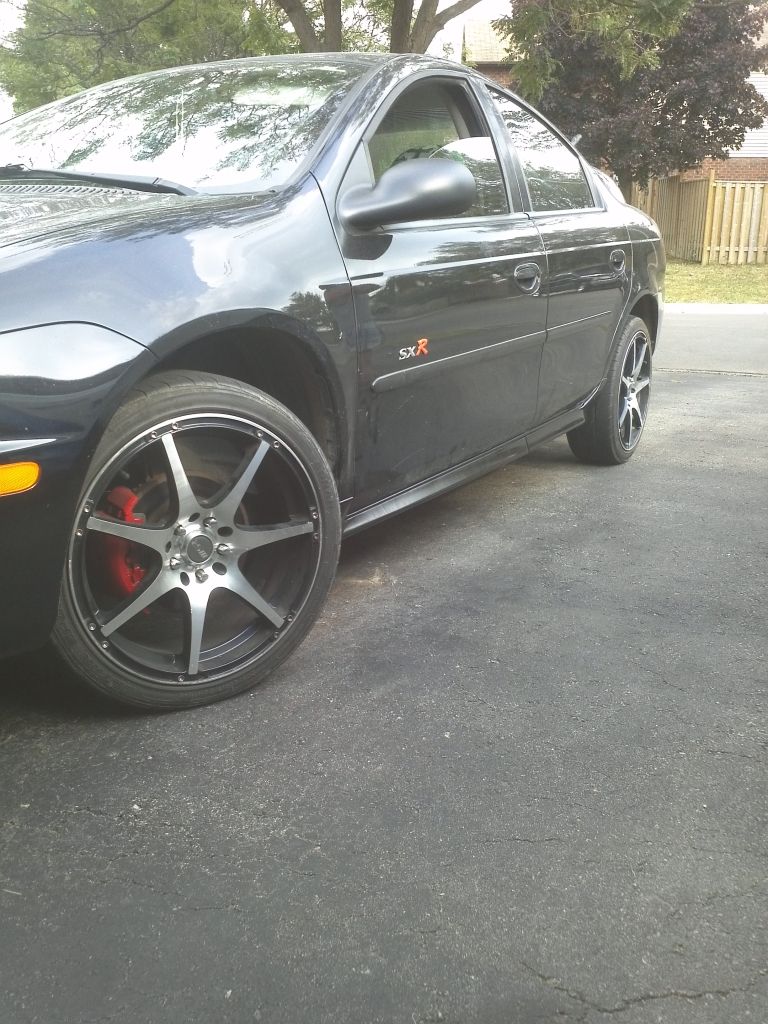 Took just over an hour and a half to install, everything went very smooth, with the help of a good buddy (price was good too, only a 12 of Old Mill)
Snapped the infamous comparison shot of the old and new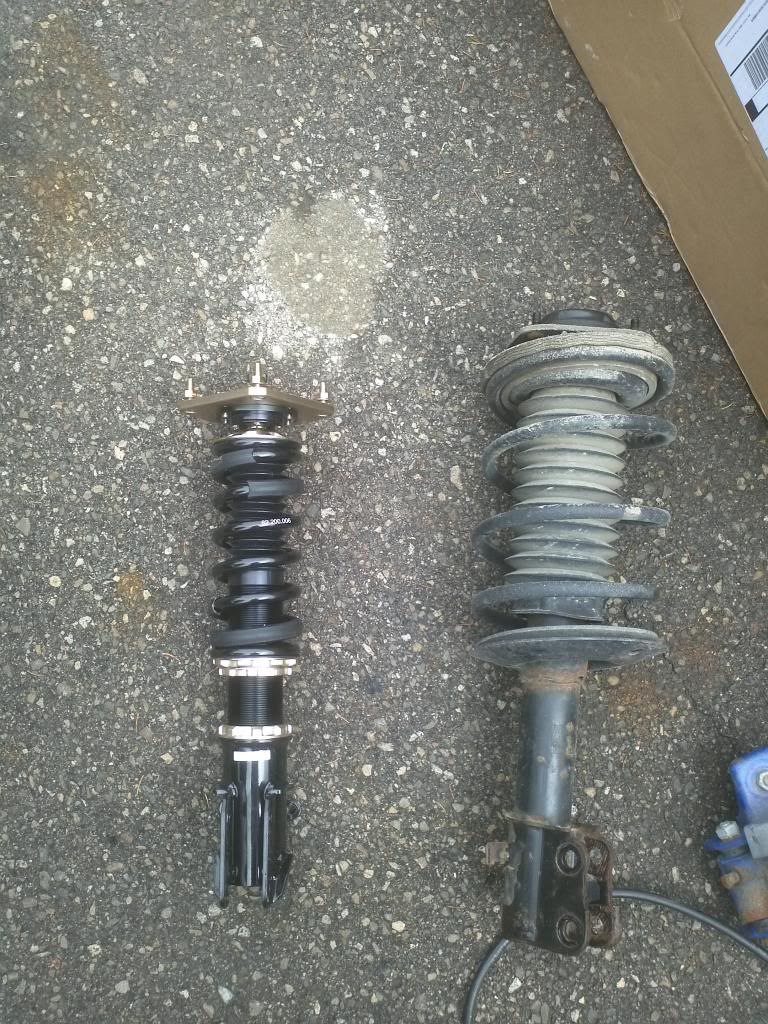 So, because they were new, I was nervous about dropping the car to much to then have the springs settle, so I left the height as it was out of the box (still dropped the car quite a bit
) and have been driving back and for so hopefully will have time to drop another little bit, don't want to go crazy, but we'll see where I end up.
This is how it sits currently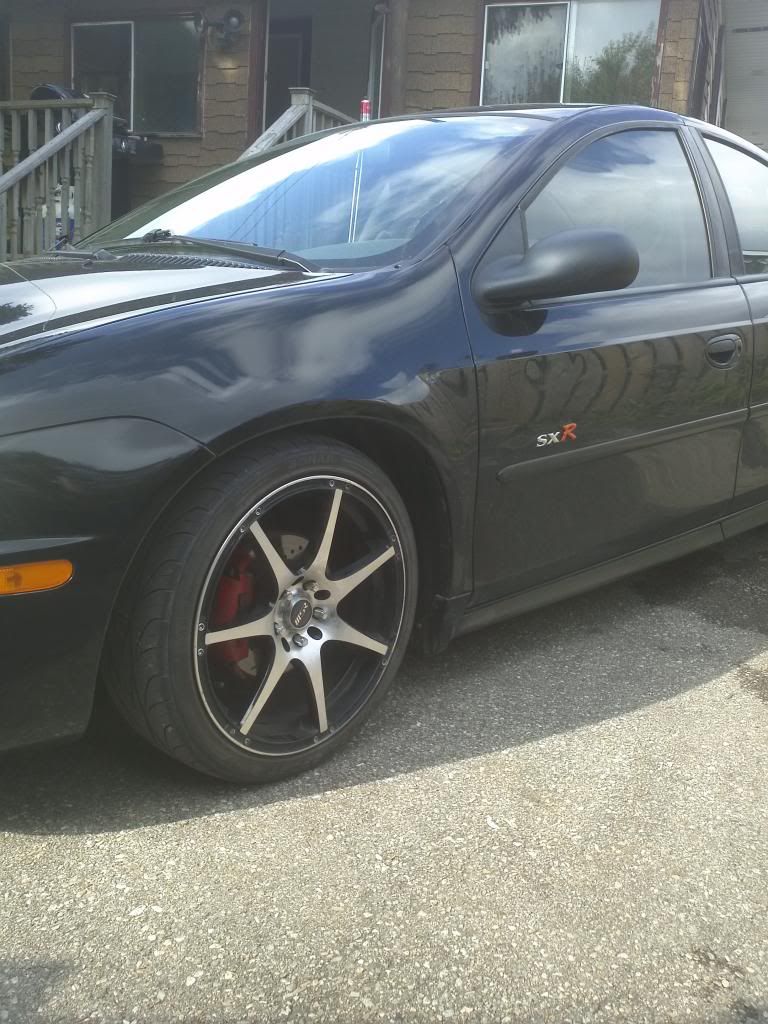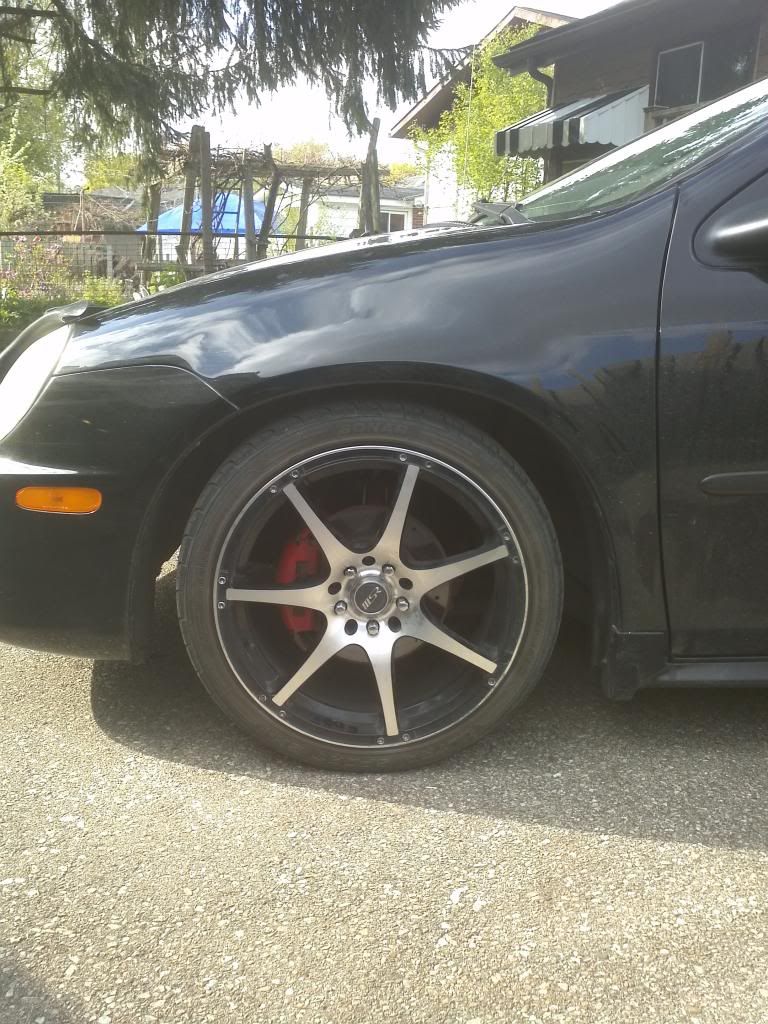 Again, as you can see, there is still a bit of room to go. once I have found a height I am happy with, to then find a place that will do the alignment, I spent the extra money and got the rear camber plates...don't want to have any regrets
with the shoulda, coulda, woulda mumbo jumbo.