Since I bought my SRT-4 in Dec, I spent most of the year just... *driving* it. I was in school and on overload semester schedules so there wasn't much time other than to sort out a few of the little issues (power steering rack sensor, oil pressure switch, upper torque mount, missing shifter bushings).
When I got it, this is how it looked:
Since then, I've added a couple small accents to the front and rear.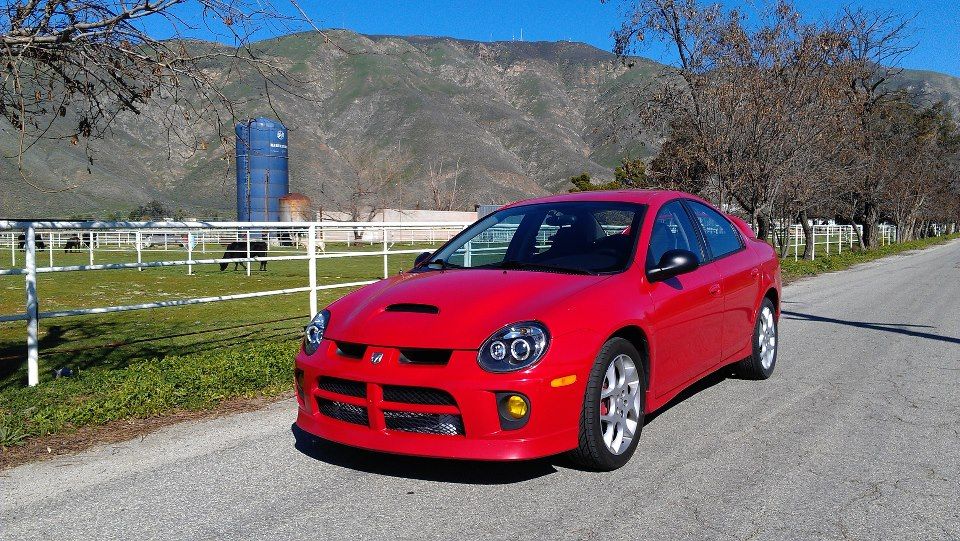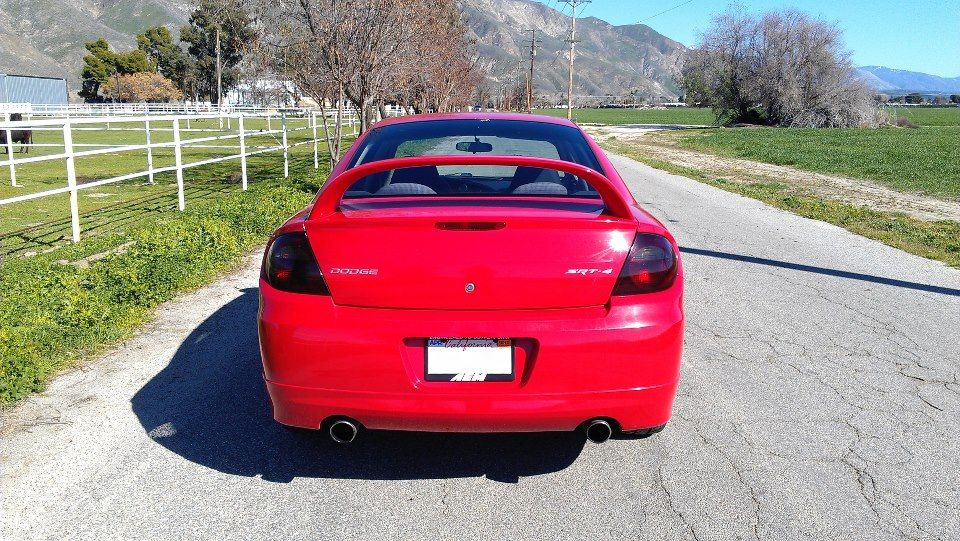 The smoked tails aren't completely black... which I kinda like because it looks like it came that way. Those are vinyl overlays I got for 12 bux off of Amazon. Lots of hairdryer time got them to stretch over the tails perfectly.
Also, there was the engine bay...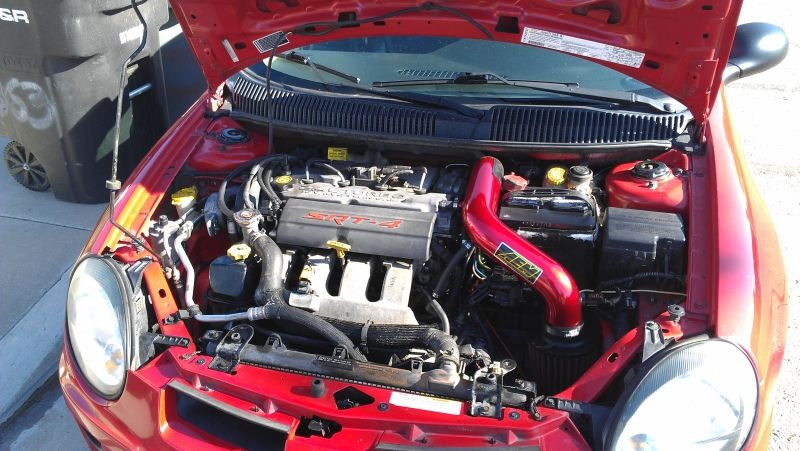 It came with that AEM intake when I got the car. I plan to strip it and polish it, because the red isn't quite the red I want. And because I'm a fan of chrome and polished stainless/aluminum.
Anyways, in the early summertime I wanted to clean up the bay and do some work before it got too hot outside to use my powdercoating oven. And here's the result: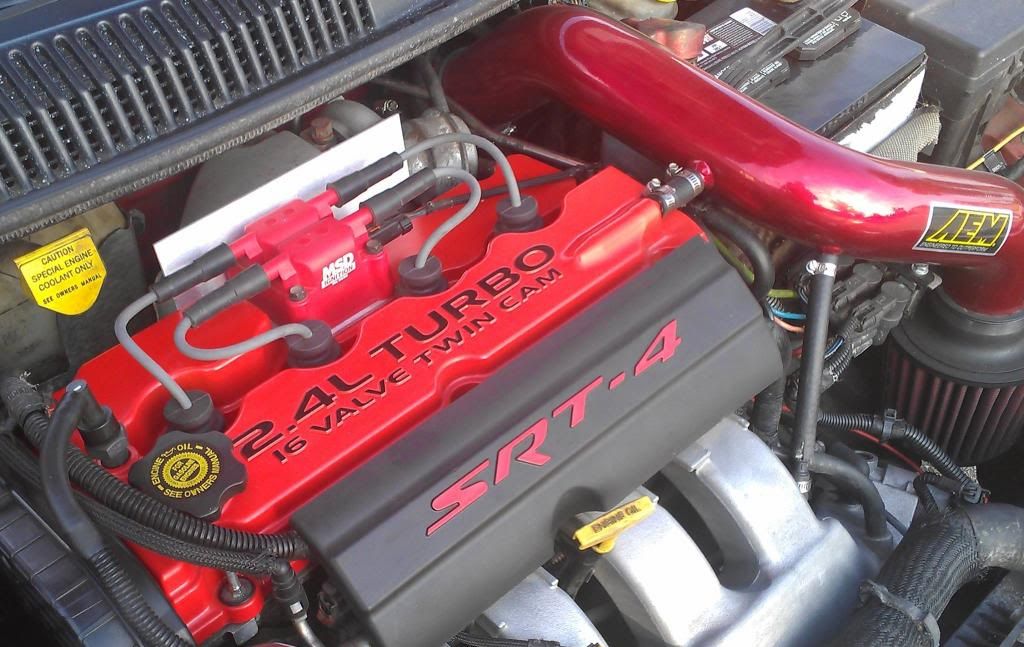 Not bad... I did some work on the upper torque strut mount, taking out all the grubby casting marks and getting it smooth, then shooting it with a semigloss black ceramic. Also took a wire brush to the intake manifold and TB, and repainted the fuel rail cover. I think it will look better when the AEM intake is stripped and mirror polished, but that will have to wait until the later fall/early winter.
Still... it's better than it was.
Also, last week I decided to dedicate my aging 7" Samsung Galaxy Tab (the first version) to car media, maps, and....
And This.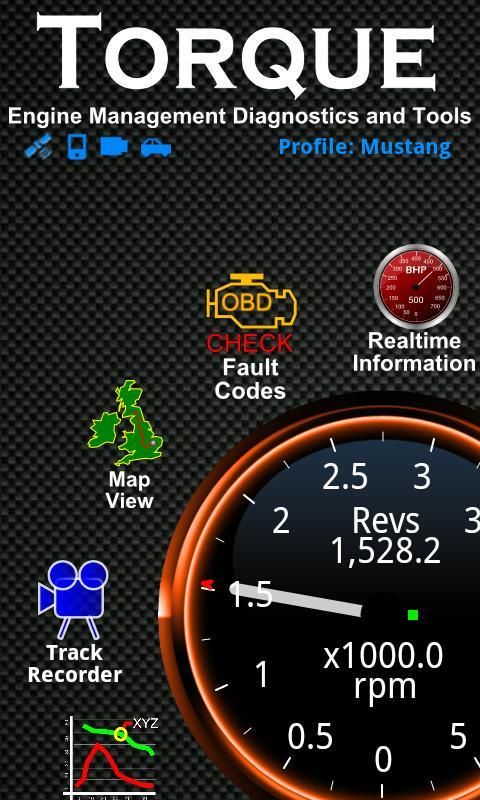 Torque is a really cool little app for Android (and I think iOS) that lets you read OBD2 data in real time, via one of these: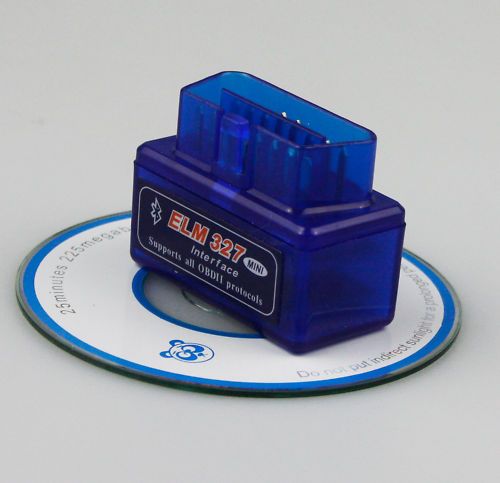 I bought an Arkon telescopic mount designed specifically for my model of tablet... needed something with a long arm because of our crazy deep dash lol. I tried it located to the left of the steering wheel but I think so far I prefer it right here: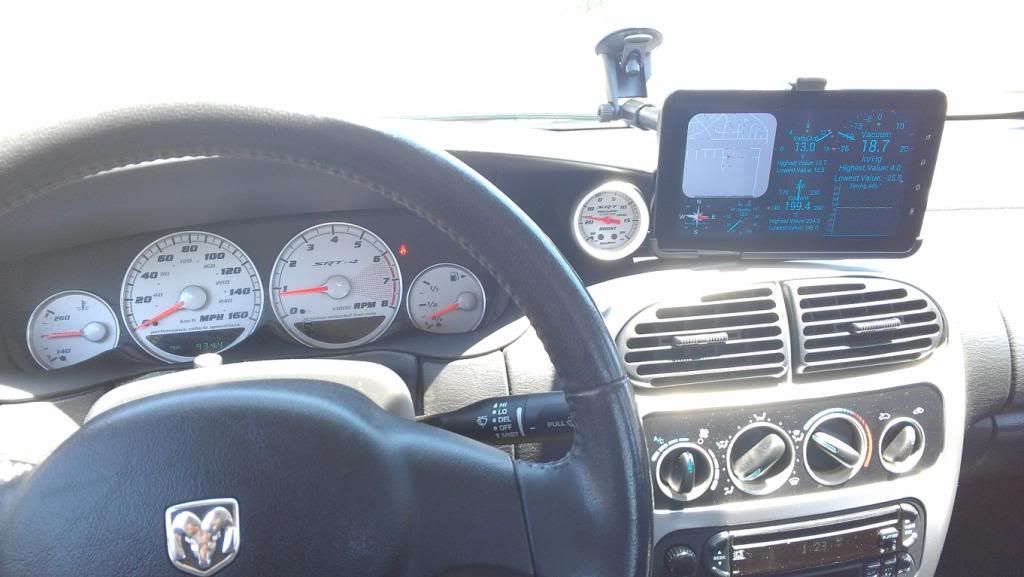 You can customize multiple layouts and can switch between them. I'm still experimenting with different combinations but I think I'm close to a final layout.
Here it is showing boost peak...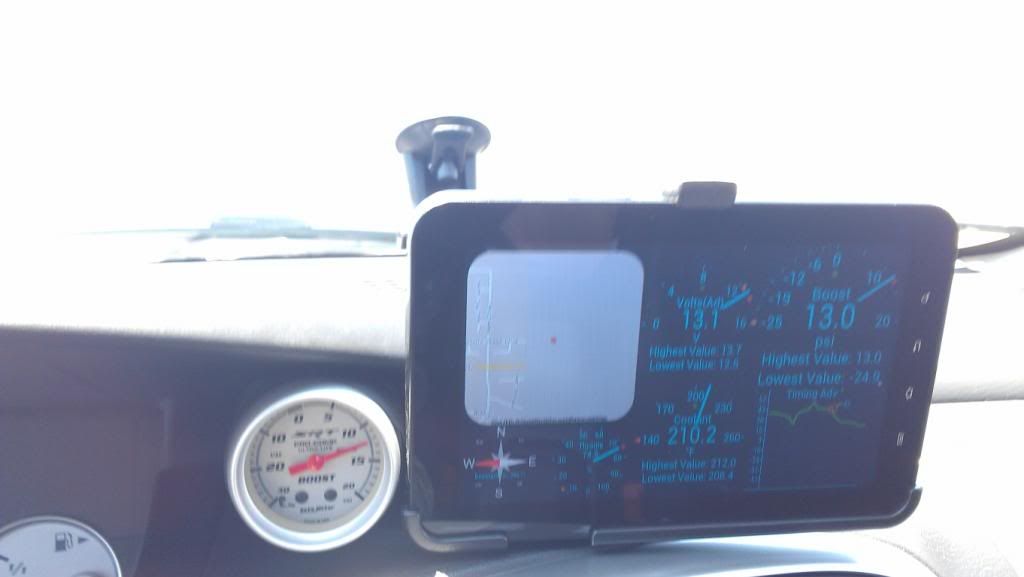 Alternative layout of gauges...
One of my home screens with media widgets...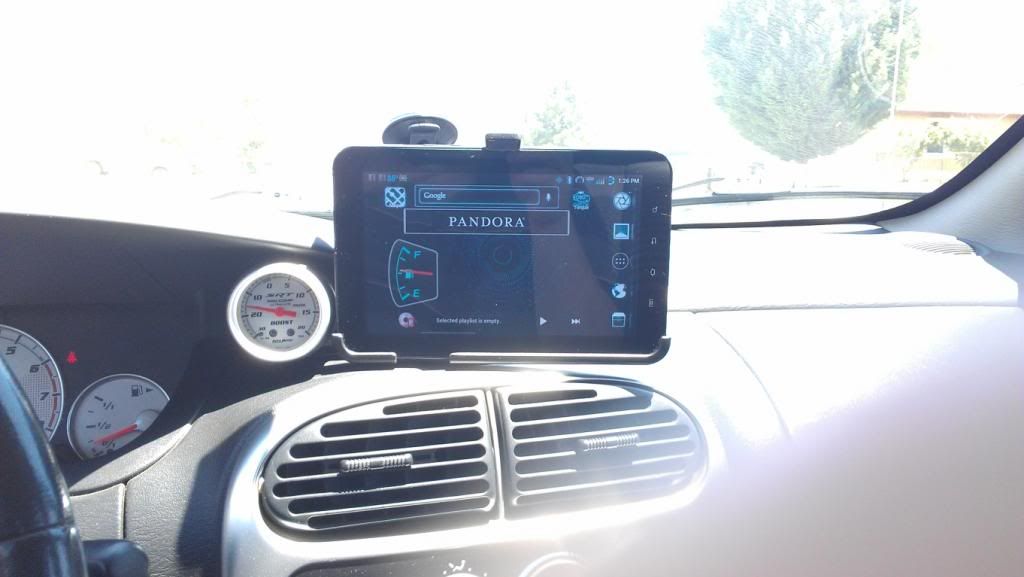 What in-car cam shots and vids will look like: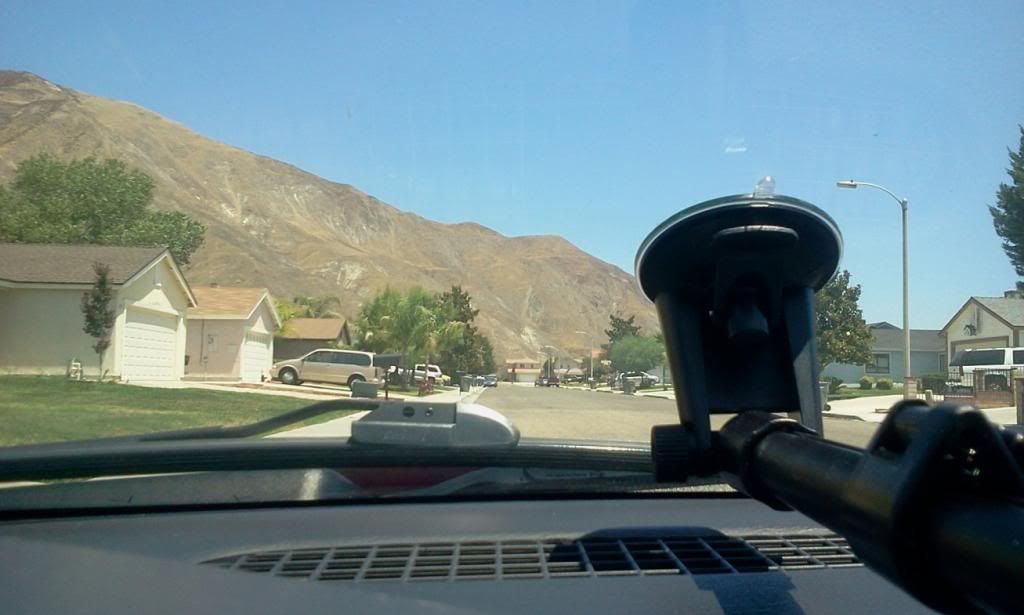 Torque Pro has the ability to overlay your choice of readouts over a video recording for track use: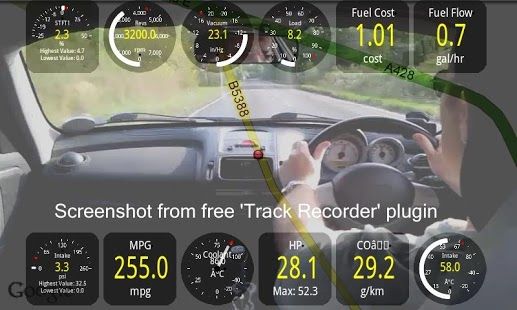 I can use Torque on any OBD2 vehicle. Torque lets you set up and switch between different profiles for different vehicles. There are more tools than just gauges and logging, such as error readouts, GPS integration for a variety of uses, mapping, drag time configurations, and much, much more.
Should be fun to toy with over the next year. So far I'm pretty happy with the car... Not sure how far I want to go with it. Honestly, it's pretty quick as is. I did get some S1 injectors (this being an '03 that would put it to '04 specs), but I haven't put them in just yet.
It got me around for half a school year, and so far over this summer, so I'm happy with this car. Still have a few things to iron out... need to repair the driver side left seat wing, need to replace the leaky P/S pump, and want to fix a few minor blemishes to the exterior (the newest on the spoiler). But for now, it makes a great DD car