2002 Neon SXT Sold
2006 EVO MR Weekend Warrior
2003 SRT 4 DD
-Kevin
---
2014 Platinum Contributor
Posts: 8070
Joined: Wed Aug 02, 2006 2:49 am
Location: Indianapolis, IN
Looks like fun- sorry I missed it.
Official "I'm Going To Drive My Neon 'til It Dies" Club #10
---
---
---
when u have money u can do anything. Its pretty funny the workmanship on it. It looks cool but they used more mortar than rock. I think its the style they wanted. just amusing.
I had a great time. It was great to see everyone again. and of course meeting mike in person was cool. The black thing has a ton of potential I can't wait to see the #s when u turbo that thing.

2002 Neon SXT Sold
2006 EVO MR Weekend Warrior
2003 SRT 4 DD
-Kevin
---
2GN Veteran
Posts: 11610
Joined: Mon May 23, 2005 8:46 pm
Location: Kansas
Nice meet, gorgeous cars and a sick location

08 Acura TL-S
05 Neon SRT-4
---
---
Looks like it was a fun time. Maybe I can make it next year if there is going to be another meet

04 SXT- daily driver
93 GSX-16g turbo,dsmlink v3, bored 0.40 over 2g maf, ported head. Toy
CAI, lorenzo 60mm throttle body, B&m short shifter, SRT exhaust, 32" glass pack.
upcoming mods, RT manifold, UDP, and ODP,
---
---
2GN Member
Posts: 180
Joined: Mon Oct 31, 2011 9:20 pm
Location: New Hampshire
Looks like a great time. Hopefully I can make it next year
---
2GN Member
Posts: 4109
Joined: Sat Mar 22, 2008 1:56 am
Location: Cumberland R.I.
Awwsome time... sorry for the late reply... have to say for the first time ever my gos showed a picture of a boat (ferry) that was interesting..lmao

Nice meeting you kevin.. keep me posted when your ready to sell the rt.. and thanks.. ill keep everyone up to date in my progress log as to the numbers.. started tearing into the car so hoping shes up and running real soon..

We have confirmed johhny in deed owns a 2gn neon lol

Great turnout.. apologize for the 4x4 stance but had to raise the car to get it on the dyno.. cant wait to see everyone again..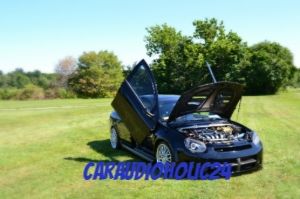 ***Project "Got Boost?" is officially underway***
My for sale threads:
Parts:
http://forum.2gn.org/viewtopic.php?p=930876#930876
LED Modifications
http://forum.2gn.org/viewtopic.php?t=56918
Audio
http://forum.2gn.org/viewtopic.php?t=47688
---