I realize i've only shared 2 photos of the new car. So ya.
Since I bought it; i've installed an MPx 3" side exit and AGP motor/transmission mounts, retrofitted some Morimoto Mini's, and installed dual catch cans. One behind the passenger-side fog light and the other one inside the engine bay, below/behind the PCM. I usually dislike seeing them inside the engine bay out in the open, so I tried to keep them out of sight.
Currently waiting on a 50-4 Maddog shifter with a Hurst stick, and an AEM wideband for the DSP I picked up last month. Tuning soon!
Last week I picked up a Mopar intake from eBay and decided to color match it , the injector cover, and radiator hard pipe at the same time. Color is VHT "Burnt Copper". It looks pretty damn similar to OB in person. It just always looks more orangy in photos
And I cleaned up some wires while I was at it. Had to make my own solenoid bracket cause the intake didn't come with one.
Also, I know that a clean rust-free engine bay is like porn to you east coasters. So you're welcome.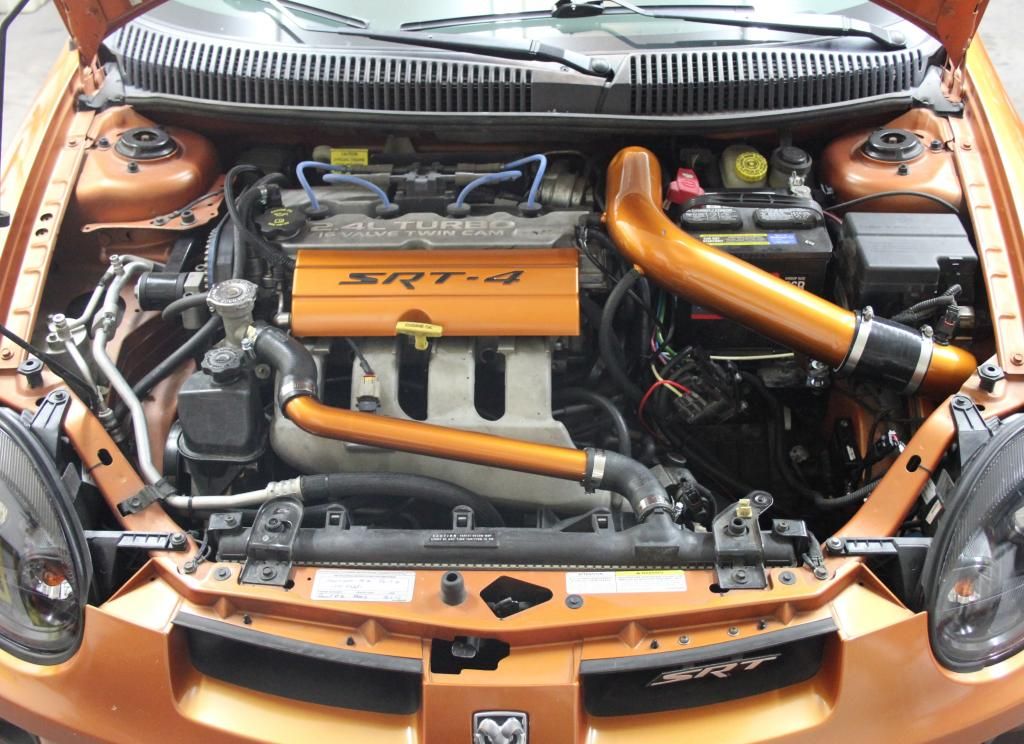 I rrrrreally wanna replace all the vacuum hard-lines with custom length silicone ones. I've never actually seen anyone do that. I tried searching SRTForums and Google, but couldn't really find anything. I just want route them differently, but I can't cause they're shaped the way they are
Any other future mods are probably on hold for a bit. Wrecked my motorcycle on Thursday, so I don't have a spare vehicle anymore. Plus, any spare cash needs to go towards school, the bike, and bandages for me