It's Febuary 12th, 2007. Where do I currently stand? Right now, I'm very
about my cars current condition. It is not where I want it to be right now. For anyone that does not know me and/or are newbs to the board this is my car: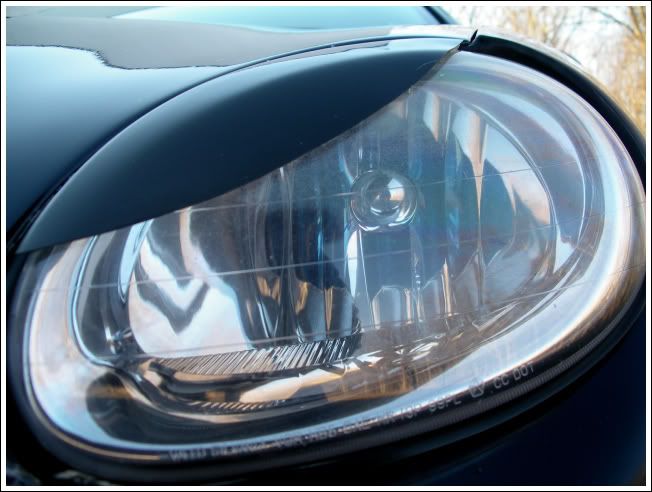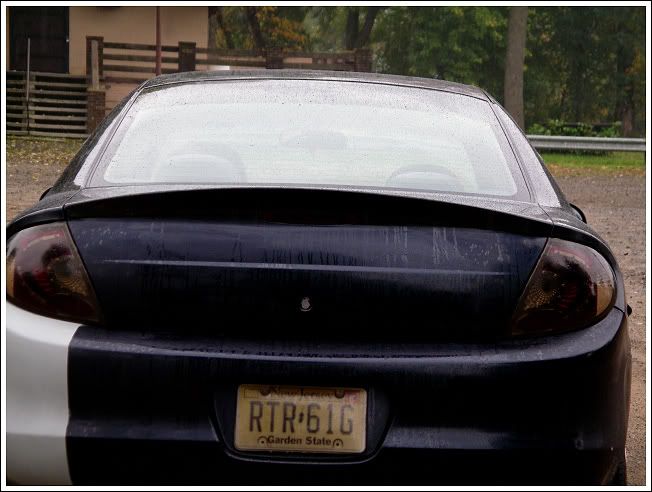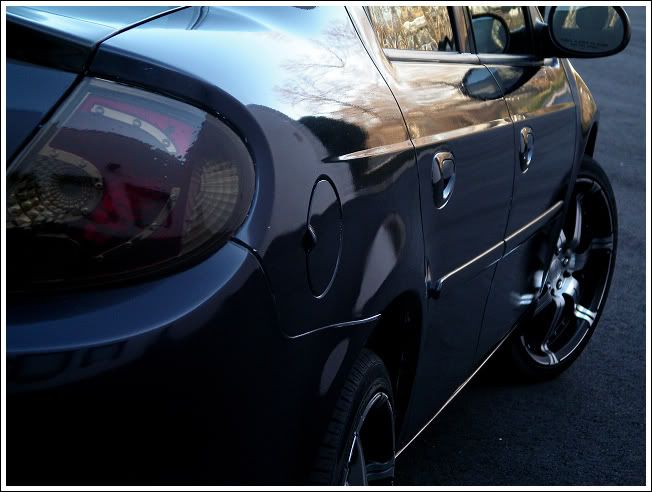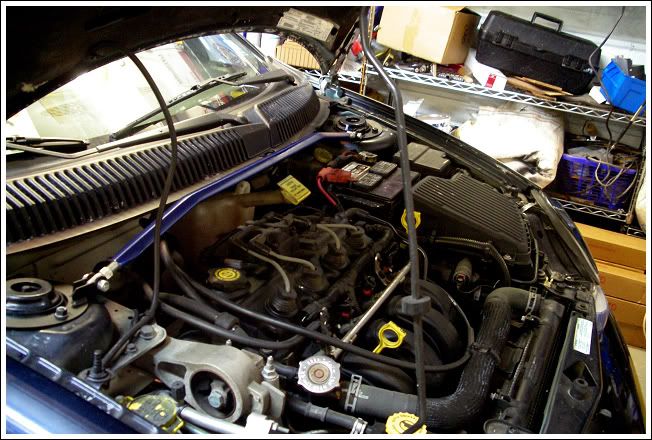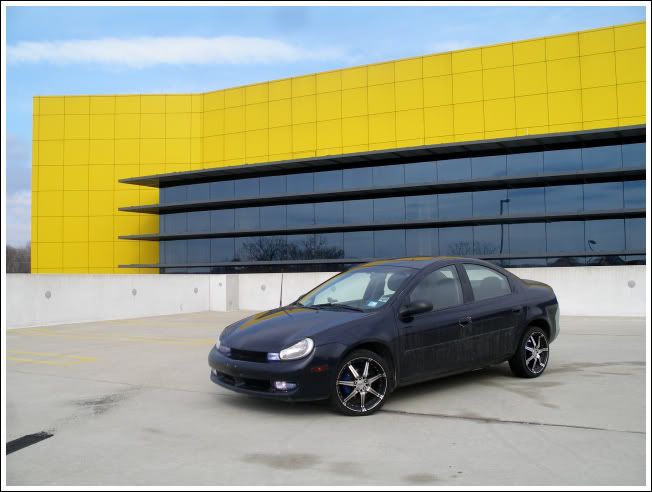 I mean, I do like my car, but there is A LOT that has to get done before I can truly enjoy it.
My mods as of now are:
-17" Kyowa Wheels in Kumho 205/40/17 tires.
-Custom paint, Nissan "BW5".
-Carbon By Design Fiberglass PVO Spoiler.
-Carbon By Design Fiberglass Eyelids.
-Euro Taillights, smoked 20%.
-Smoked sidemarkers, 20%.
-Blue Rockblocker film on Fog and parking lights. (I don't really know why it's on the parking lights. I had extra I guess, haha.)
-Blue calipers and drums.
-Ebay Antenna.
-EuroDezigns Head and Foglight bulbs. (FTL
)
-Ebay Front & Rear Strut Tower Braces.
-Alpine Headunit with iPod adapter.
What's coming up within the next month (to be completed by 03/15):
8000K HIDS.
Blue or yellow stained foglights. (Can't decide what color yet.)
Lowered on Tein Springs (2 inches) supported by Tokico Struts.
Ripping off the blue rockblocker on my parking lights, installing 'chrome' turn signals (clear when off, amber when on), ripping off the smoke film on my side markers and ordering a can of niteshades to spray them both with.
Also I might possibly be putting my old 00-02 R/T wheels back on, spraying them black.
After that:
The paint is in very bad condition, as it is fading on the bottom of my bumpers and under the doors, and the huge bondo spot on the left of my rear bumper (No jokes TNK.
) there is going to be a nice respray of car, possible civic siR front lip, possible R/T sides. Also will be molding eyelids to hood and PVO spoiler to trunk. And some misc. Carbon Fiber accessories by rice_eater ofcourse.
Rear sway bar also.
My goal is to have all of this done by Late April/Early May. I just want to be crusing down the street with the windows down and the music up and say to myself "Damn, I love my car."
So in 2 weeks I will be ordering the HID's, springs and struts. Stay tuned.