http://s237.photobucket.com/albums/ff85 ... stonsauce/
I was kinda hoping I'd be able to change the topic title to a happier one after pulling the number one piston from the block and comparing wrist pins to the troublesome number 4 piston's wrist pin. I was expecting the number 4 to be abnormally long, which would explain why the c clips won't pop into it. But as you can already tell from the tone of this post, I was not so lucky.
Wrist pins are the same length.
I also examined both pistons side by side to see if the distances for where the c clip GROOVES were different (further from the outer skirt), but they look to be the same.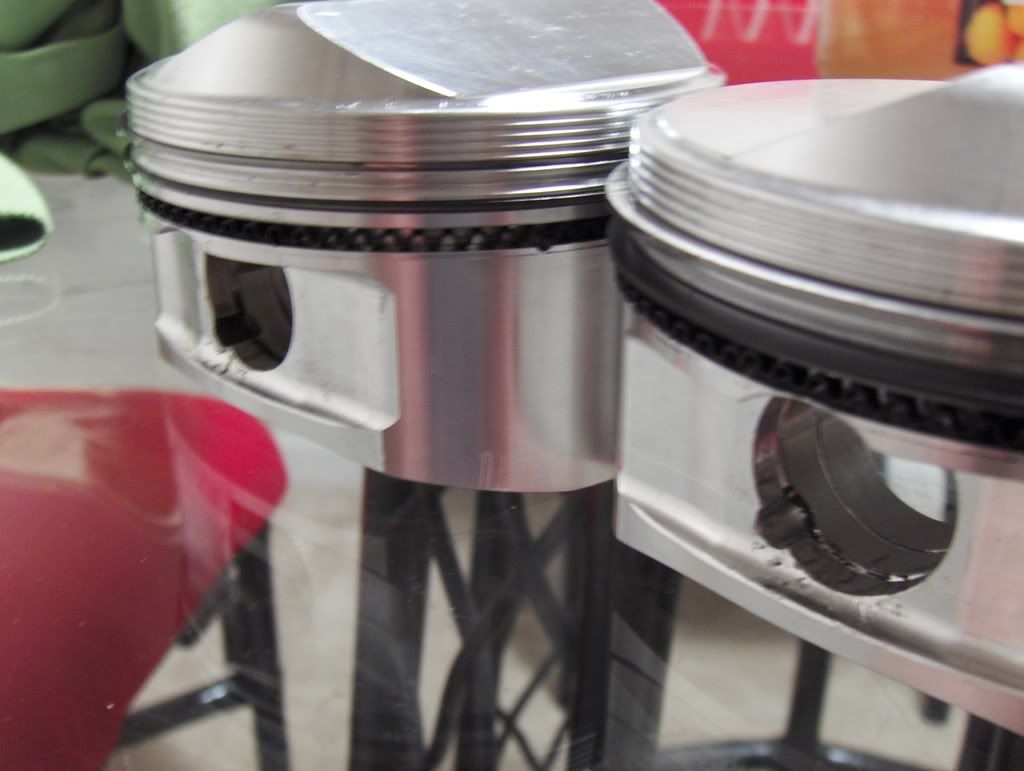 So that means no good news. And for even more bad news, I uprooted my finger nail trying to remove the number 1 wrist pin, and got blood all over my table. Oh, and I don't know how this happened, but when I pulled the number 1 piston I discovered that my block tried to create its own oil grooves in the skirt of my piston...
I contemplated scratching the whole project and selling what I can. It seems like jesus or budah or somebody doesn't want me to get it done....