Well I promised to make one these on the 1st of the New Year.
So here it is.
For those of you who don't know me my name is Mike (aka Big Mike). I'm gonna be 27 in a couple of days. I'm married with 2 children. My step daughter is 6 and my son will be 3 in march. I own a 2005 neon SXT ATX. I purchased her about 2 years ago. She has 11,000 miles on her. I got a decent price for her since she was in a fender bender. The shop did a piss poor job putting her together again. At the time I wanted an Srt-4 but with the insurance, the family and not finding one at a decent price I took this one. I drove it around for about 6-7 months and decide to do some work to her and make her Show worthy.
Ive been in the car audio business for about 14 plus years until I got married and had my son. (I had to get a "real job" with benefits and plans for the future 401 k etc). I now help build nucleaur submarines for the government. I work at EB in quonset point as an Electrician/fiber optics technician. I have had my share of building show cars for myself and others. So I figured this would be a great car to have some fun with and when I do find an Srt most of the parts can be transfered over. So without further adooo......
Here is a few pictures of some of the work Ive done so far and what i am working on now.
These are a couple of pics of when I brought her home for the first time. I lost a few pictures from my old Computer that had issues. First thing I did was get Black Led tails and Halo projector headlights.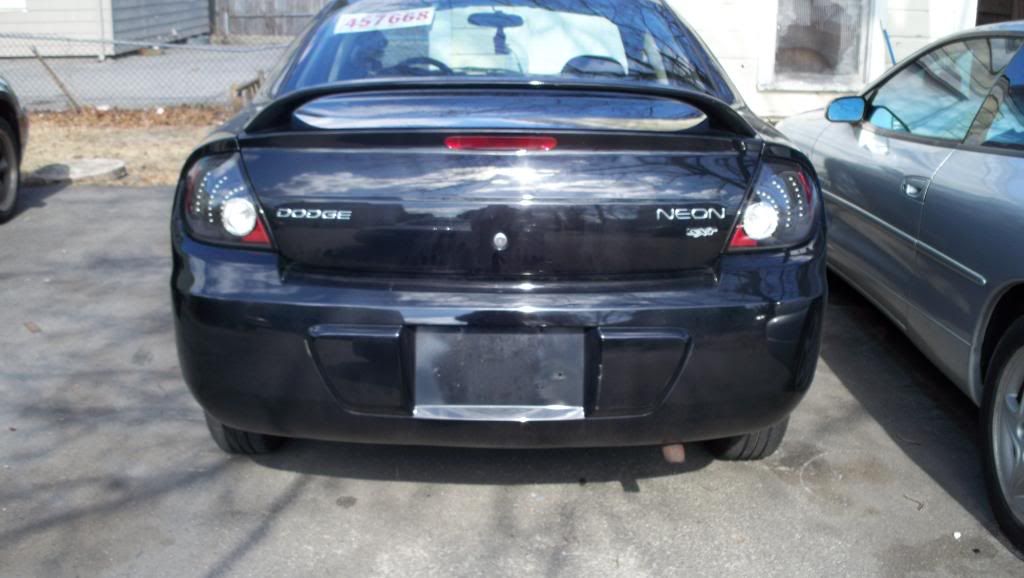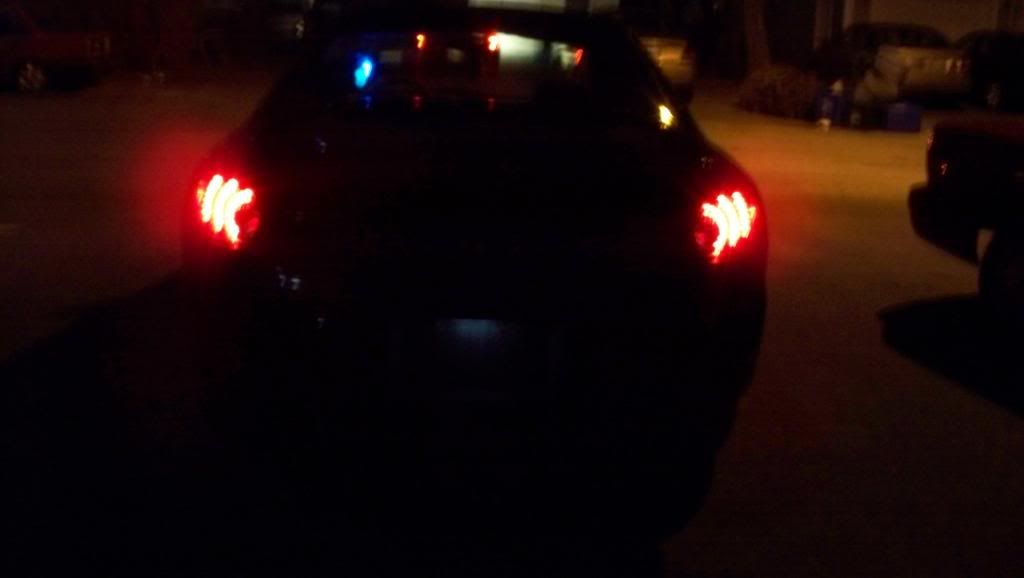 Next is a couple of pics of the Glowshift gauges I got. I am upgrading soon from the 7 color white faced to their new 7 color ELITE series.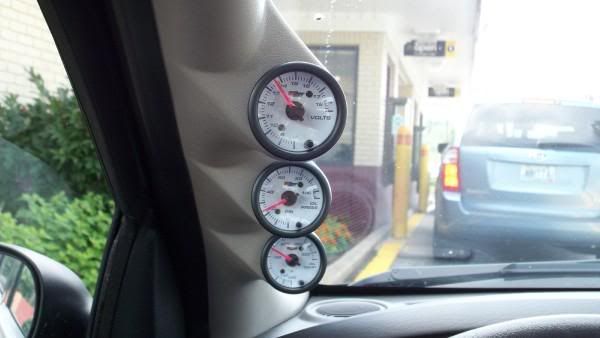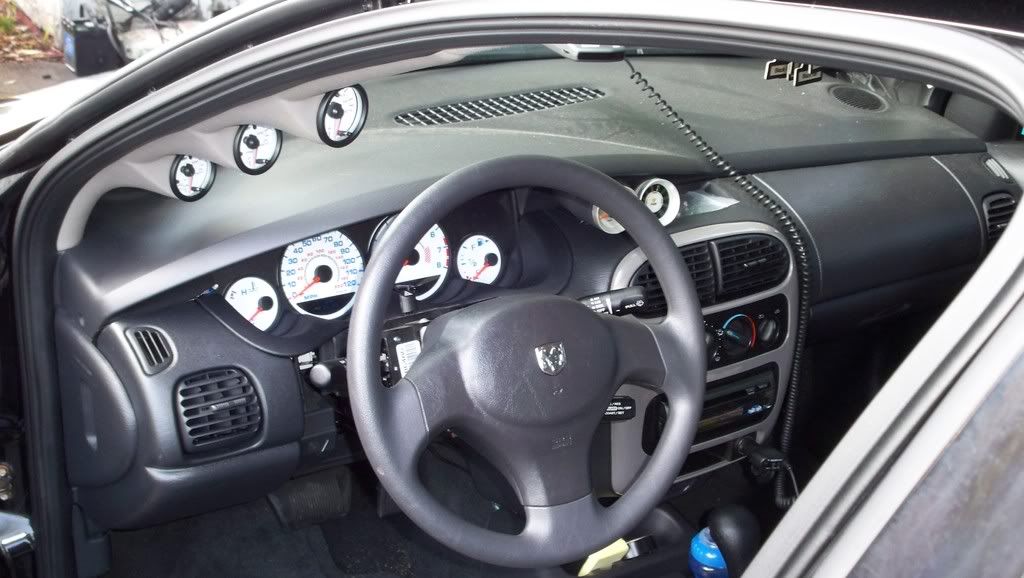 Next I debadged her, took off the door moldings and picked up and powdercoated a set of Srt-4 wheel and put on 215 40 17 toyo proxes.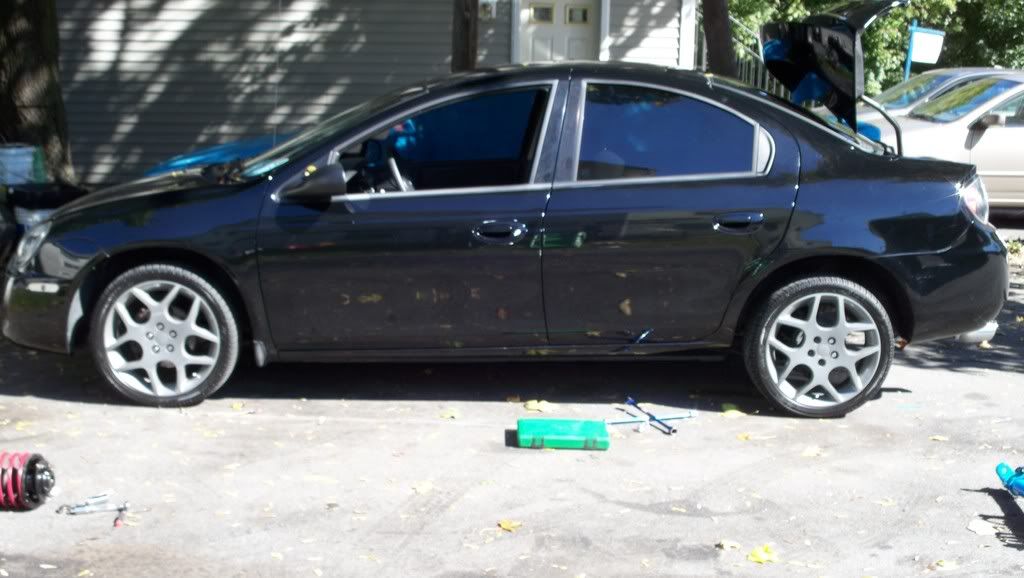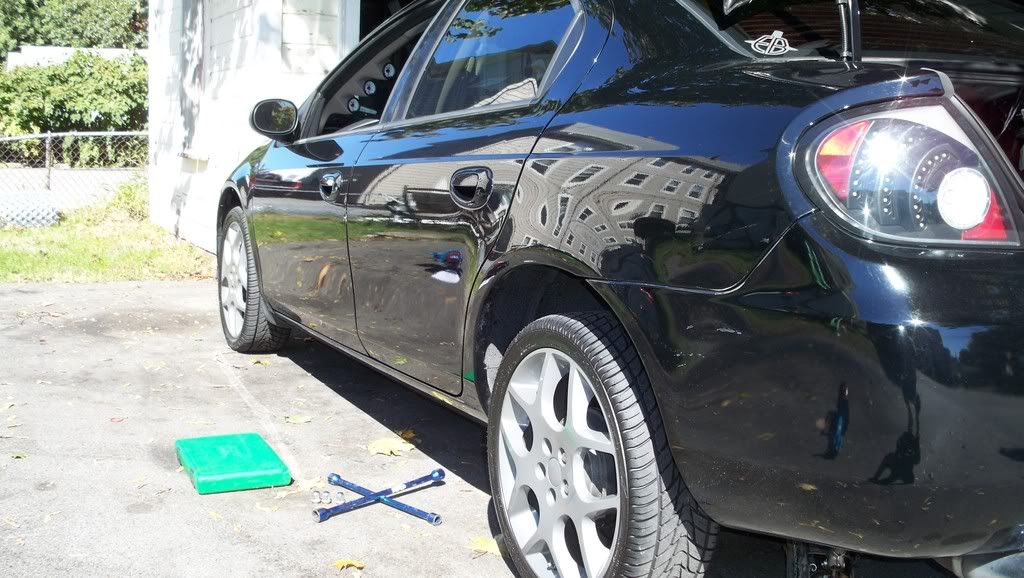 Next I got all the parts I needed to lower her. I got Eibach sportlines and Tokico blue struts. The ride was a little to harsh so I decided to go up to a Pro Kit to compliment the Kaminari Body Kit I have.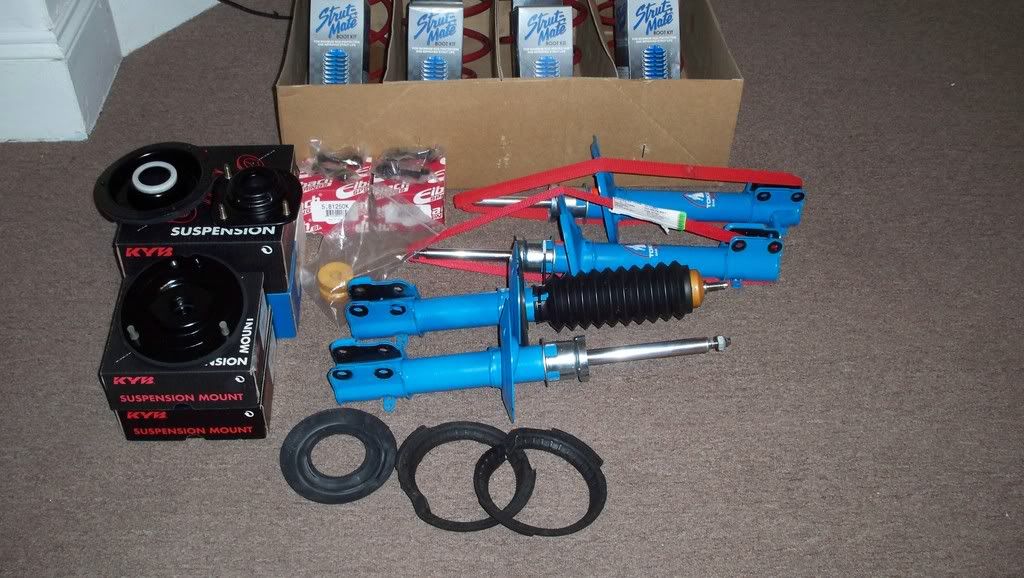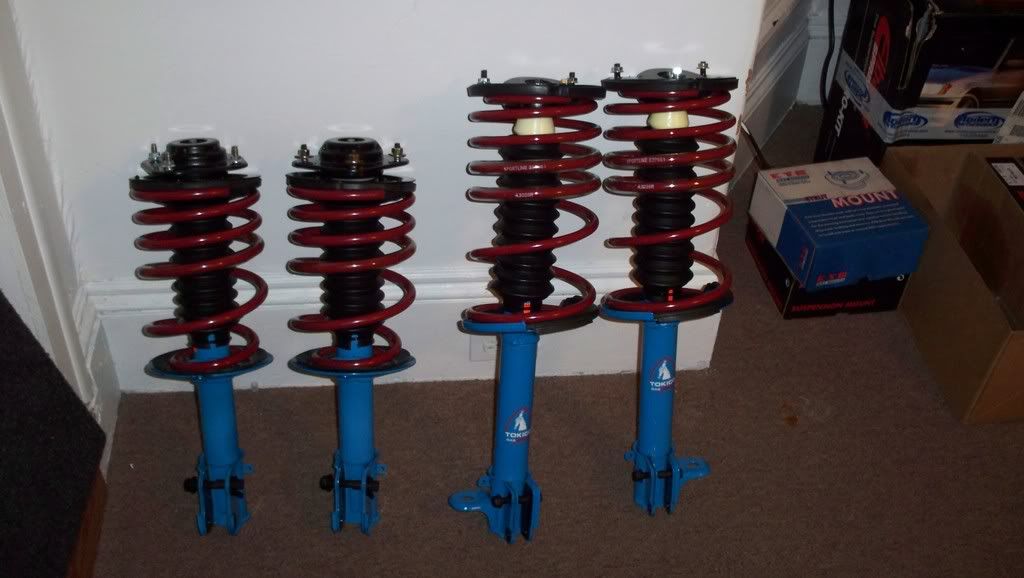 Then I picked up a COMPLETE 03-05 Kaminari Body kit from a member on here. 4 1/2 hour ride to NY to pick it up. It was an exciting trip. LOL. I am still tinkering around a bit with the kit as the front and rear bumper had some crappy repairs done to them. Mainly the front as you will see below. I may put this up for sale and grab a new one to save some time.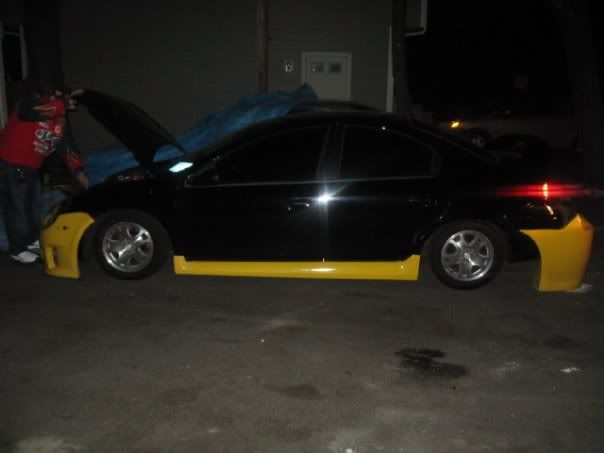 Then I picked up a complete srt-4 interior. All four Viper seats and door panels. They have the silver handles as well. I had to get a set of covers from LSP's seats (crystals old ones) to help me have material to fix my drivers side that had some wear on the leather. So I decided to sell my stock seats on here and rip arpart the interior for the dynamat and running of all the wires for my audio and led mods.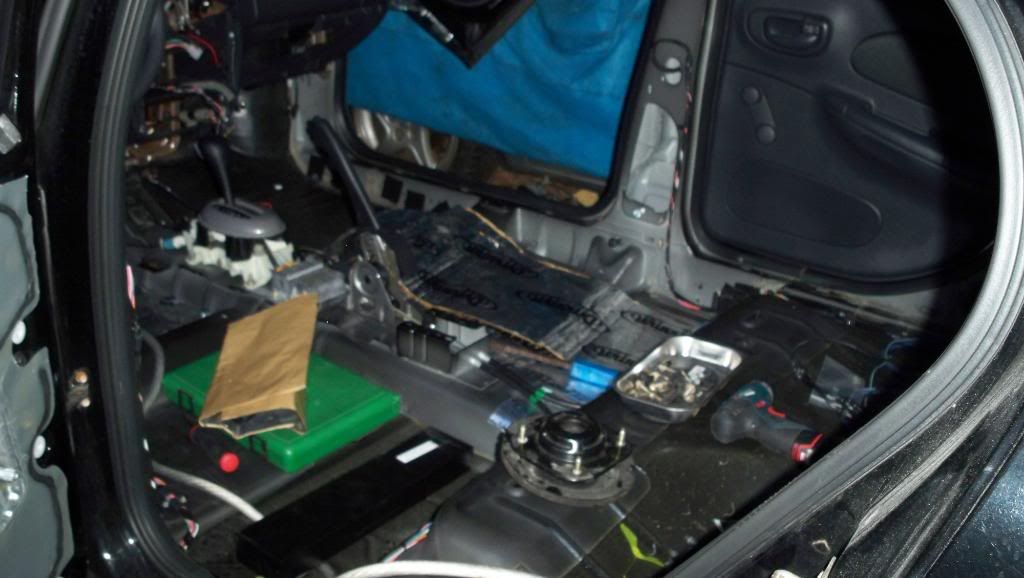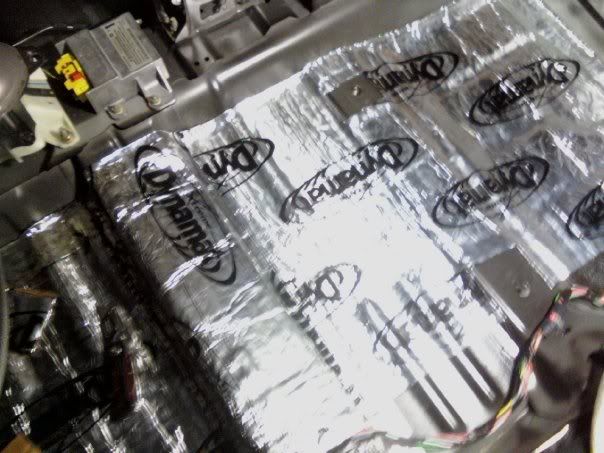 Then I picked up a set of Halo projector fogs to match the halo headlights. I know some of you dislike them. I love them.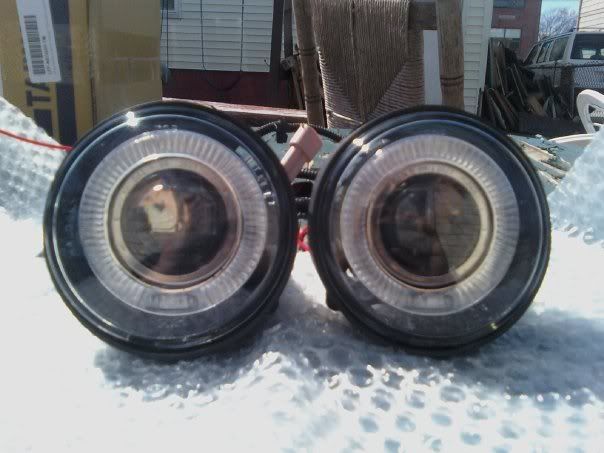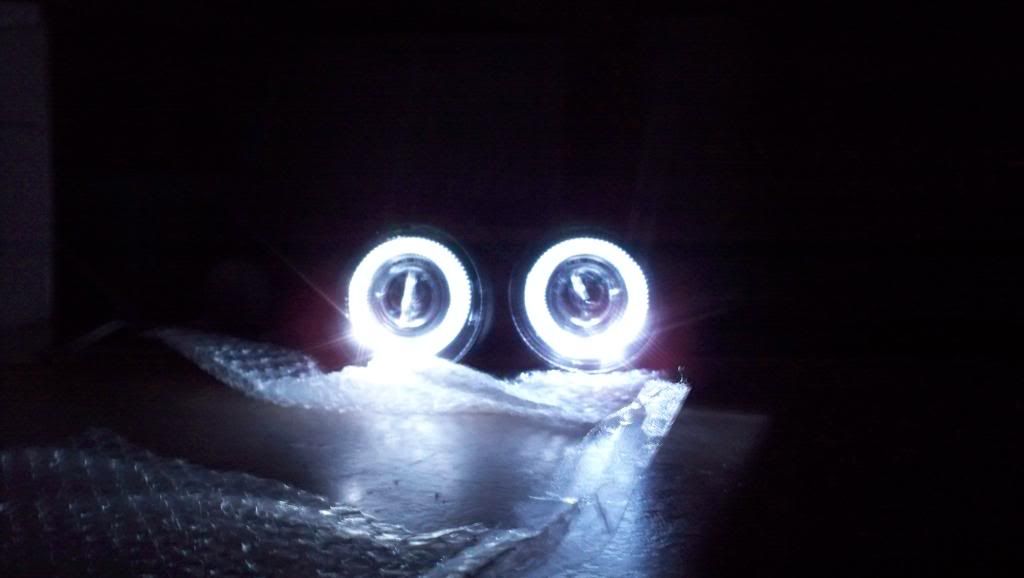 I also picked up a set of Led mirrors. Im going to color match all the exterior halos, bumper lights and leds to a "white" color. My little helper in the background.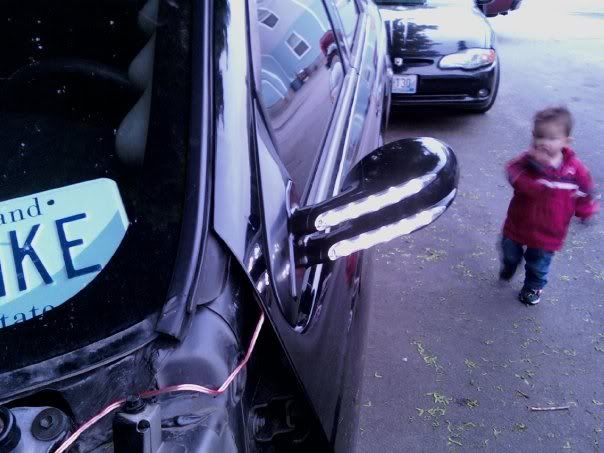 I love the look of carbon fiber as long as its done correctly. So I picked up a hood the wiper cowl and trunk. I am waiting in a cf srt spoiler. Im kind of iffy on the trunk and spoiler since I plan on having some music in the trunk. I dont know yet. I am going to be doing a few custom parts wrapped in the stuff interior wise and exterior.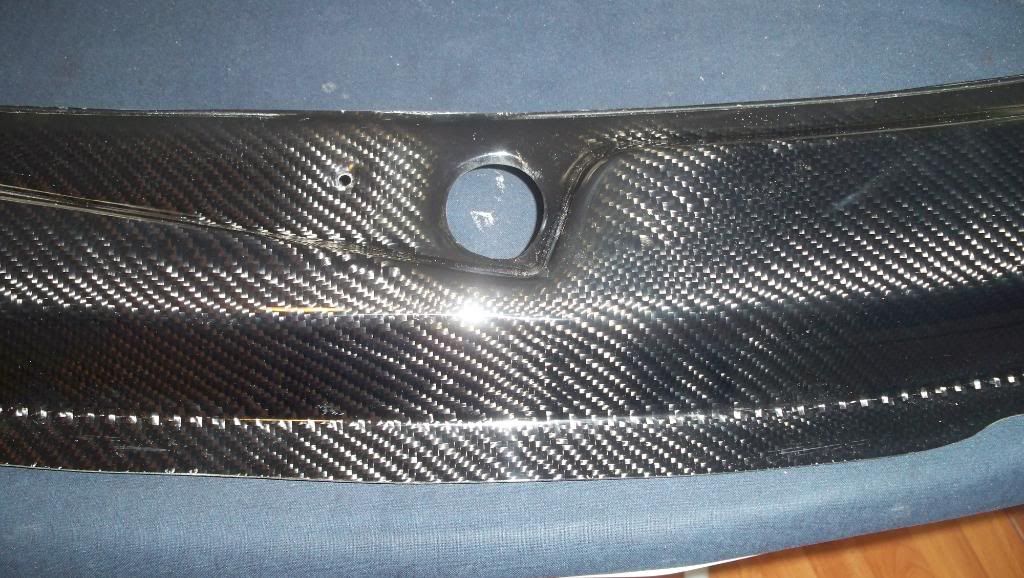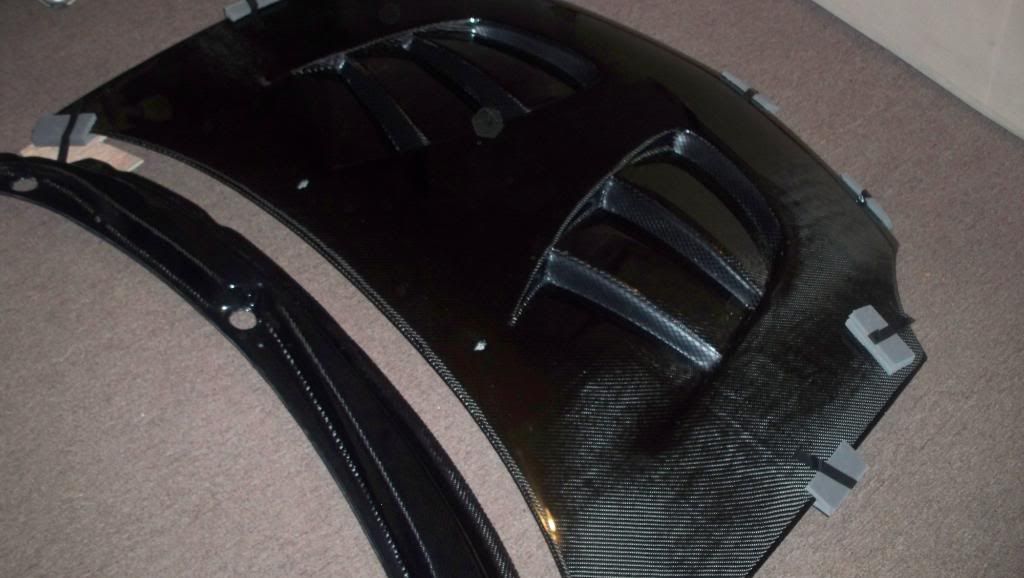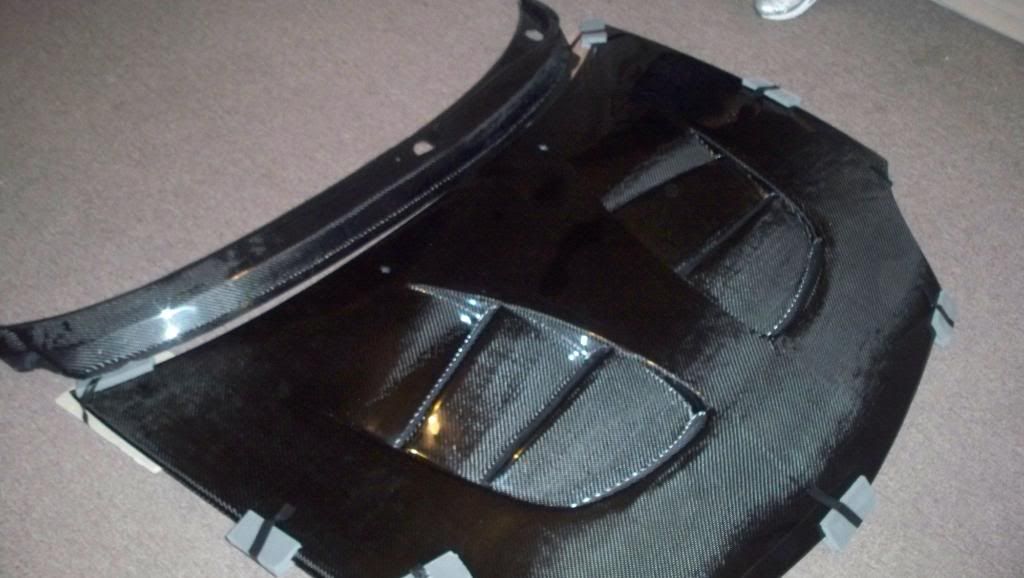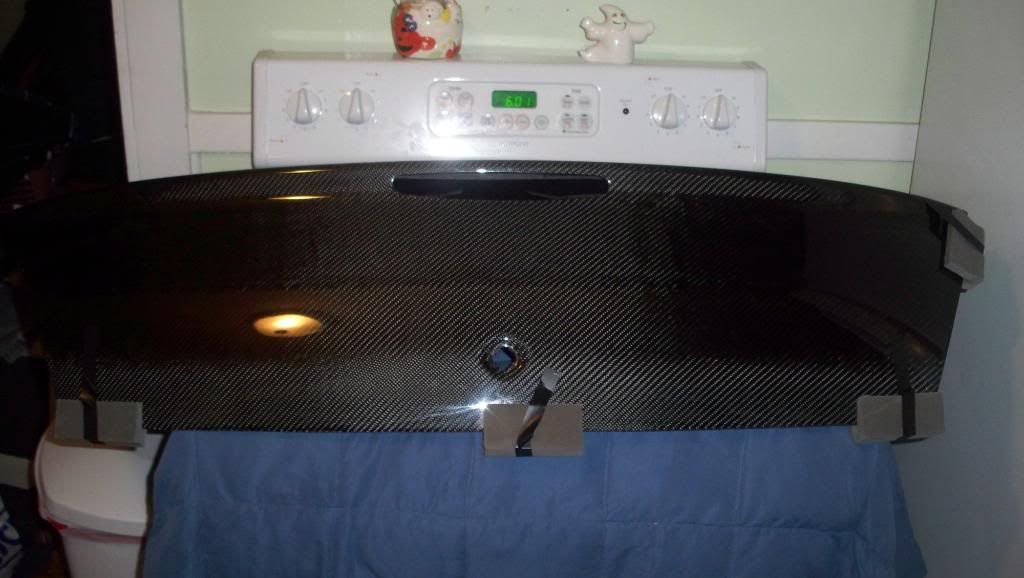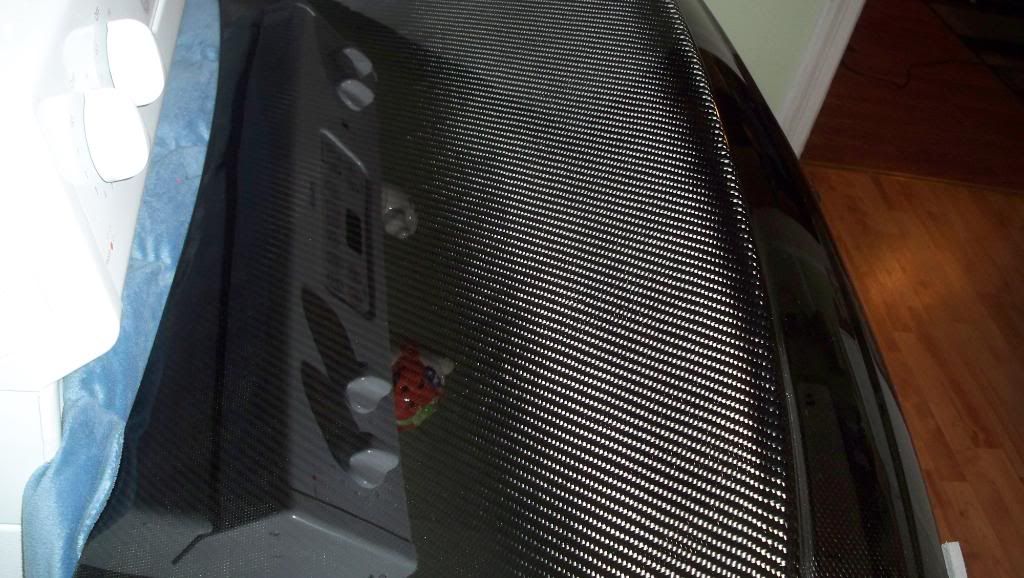 Next I picked up a modern UDP. Cant wait to install.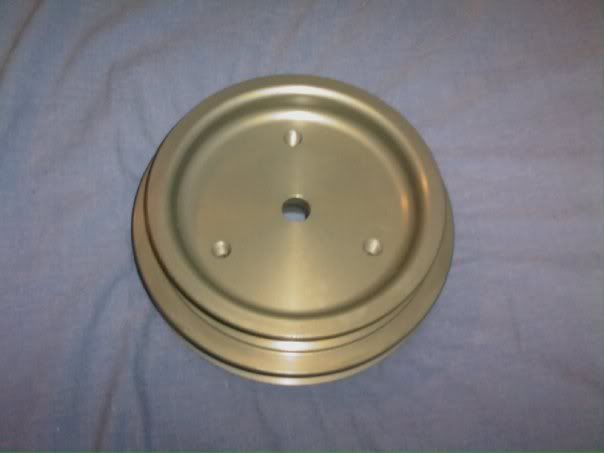 Next I found a nice set of overlays to compliment my gauges and interior lighting.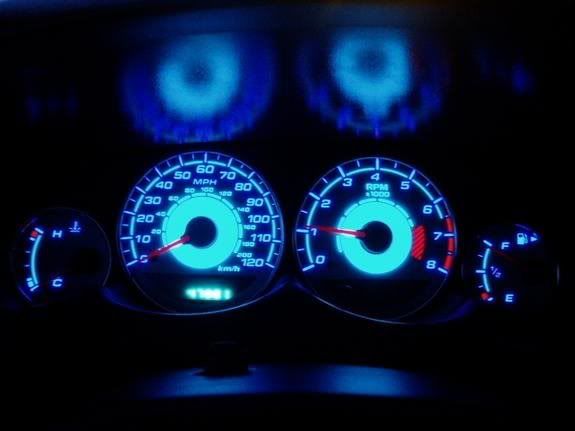 Next I started working on my interior lighting since it has been crappy out. I have lit up all the door panel switches in blue. I can do any color so if anyone wants a set let me know.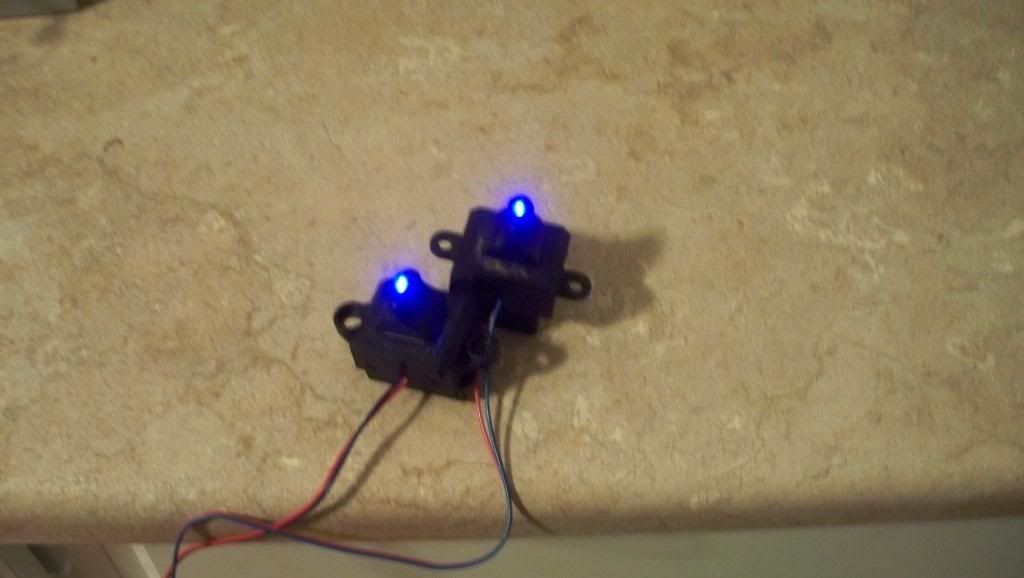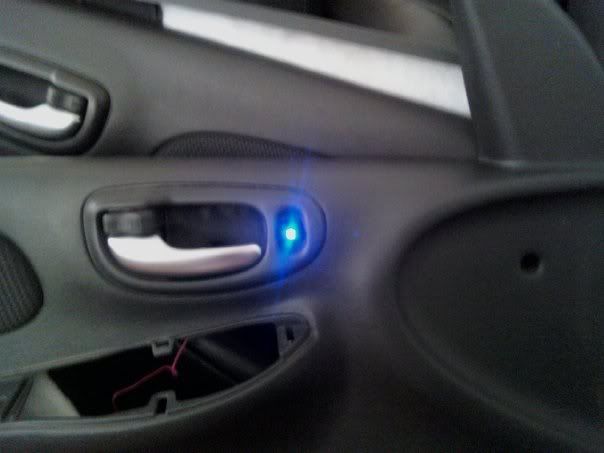 Ok well that's a good start. That should keep everyone happy for now. LOL. I have to get going but I have a ton more on the way. Any comments and suggestions welcome. Thanks