hey guys, i know i said i was done with modding for a while since wrecking my car but i couldn't resist. So here i am back at it 2 months later with a 95 4 door.
this is the only picture i have of it in stockish form.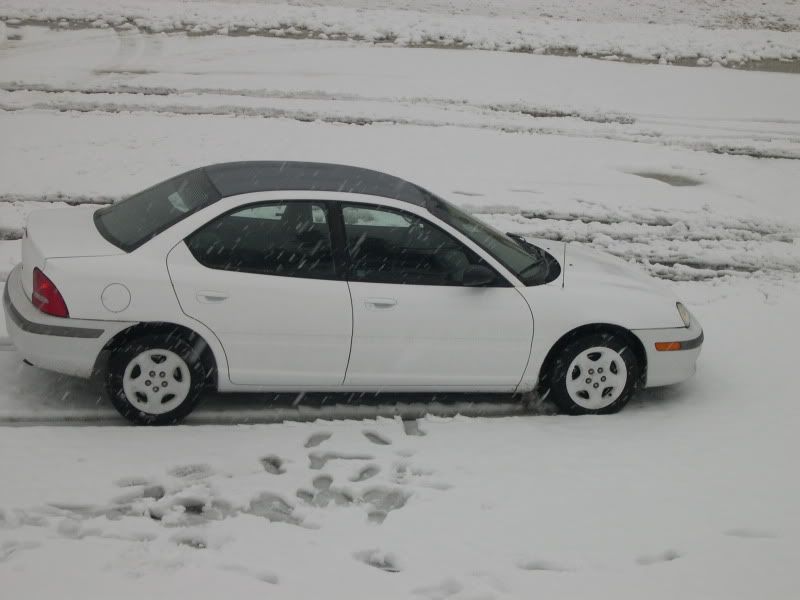 I paid $350 for the car running with a bad knock and oil leak. It was a single cam auto and had almost no paint left on it.
I spent about a week sanding and prepping it for paint. here are a few pictures of the paint process.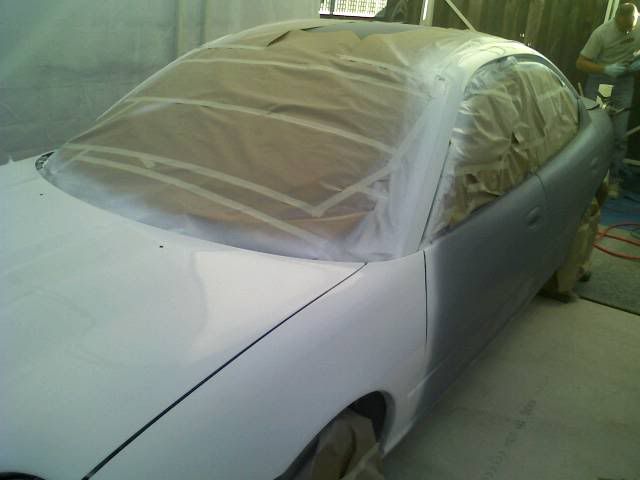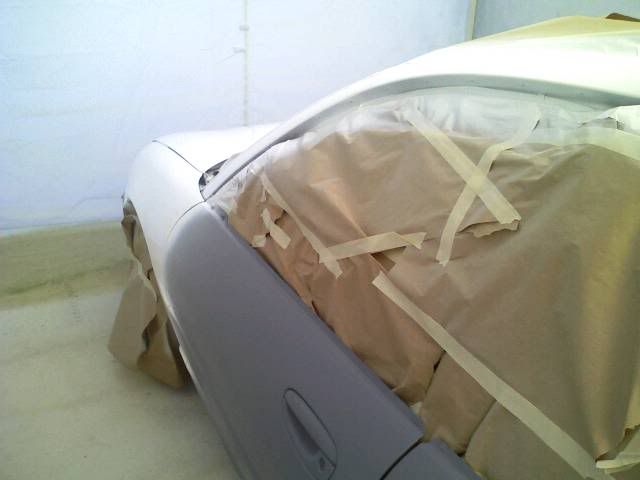 pops showing me how to use the paint gun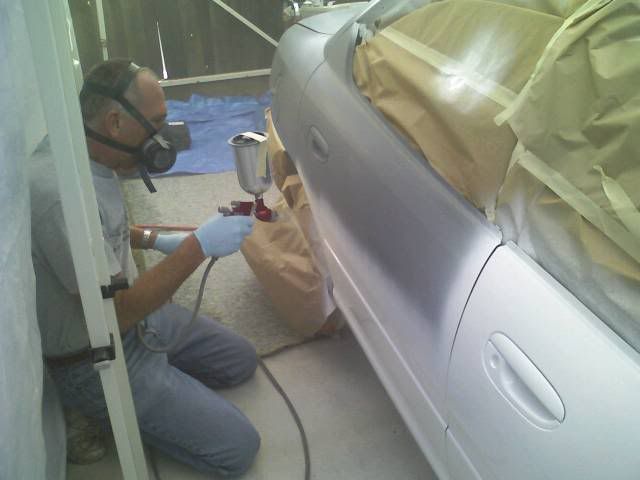 i swapped in a dual cam motor i had left over from my first car. I drove that for a few months but soon grew bored of the auto and decided it needed a manual swap. Another reason for the trans swap was the fact that an auto hung below the k frame, and i planned on slamming the car.
I picked up another 95 single mtx for 400 bux to use as a donor. I put the cars nose to nose and swapped both transmissions in a weekend. I cleaned the donor car up a bit and sold it for 1200 lol.
So all in all i ended up with a swap including a new clutch, seals, fluids etc for free and actually made about $600 bux. not bad eh?
Things really started going downhill when i met jon(drag neon) and traded him a set of lowering springs for his custom coilover setup.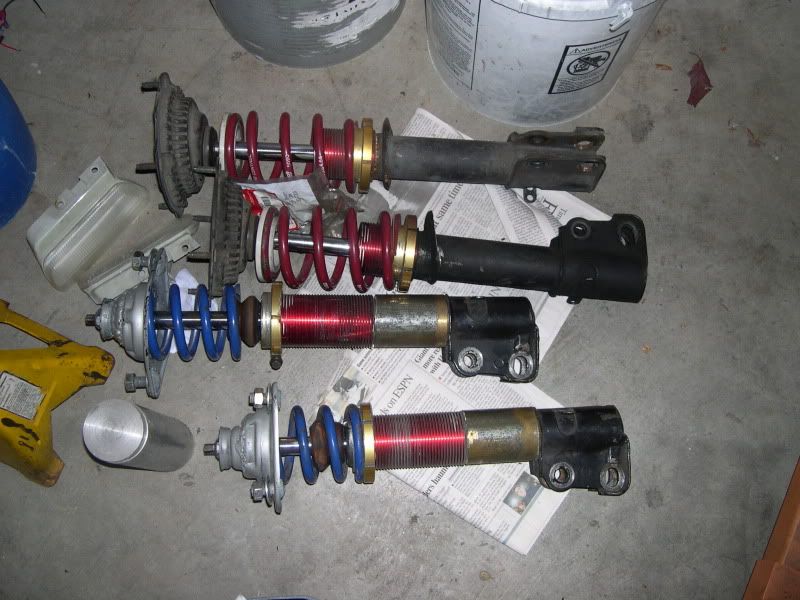 The setup was a good idea but the craftsmanship just wasn't as nice as i wanted so i re-did the top mounts using better materials.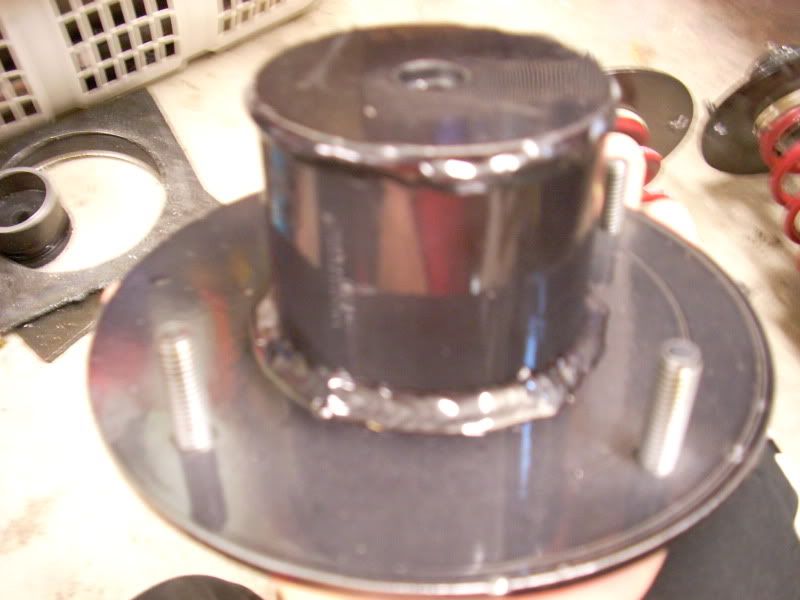 front top hat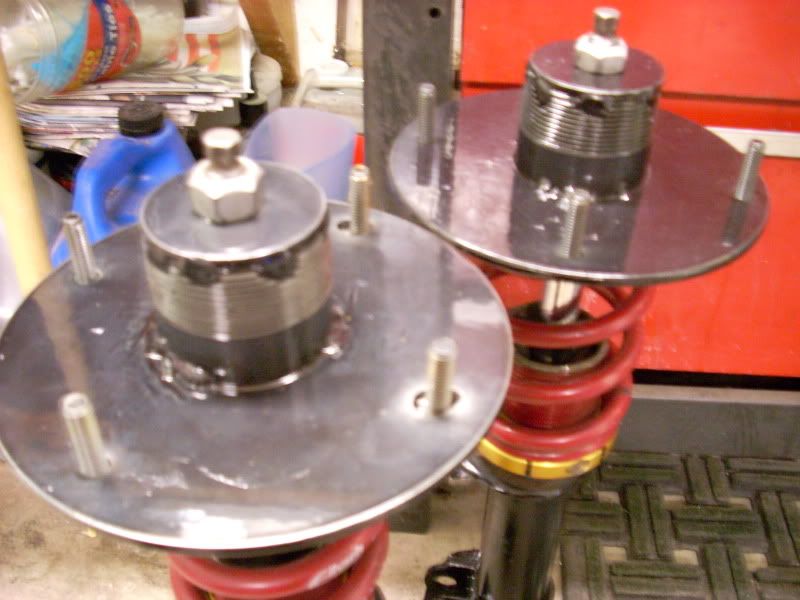 rear top hats
I did all the design and mockup on my old coupe shell. here are a few pics from the testing process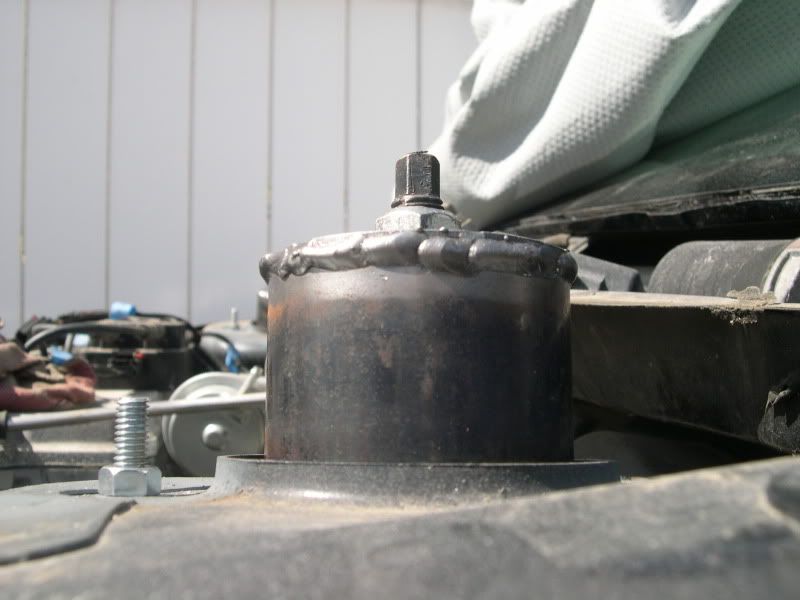 yes thats an srt swap (i sold it unfortunately)
tucked 17's quite nicely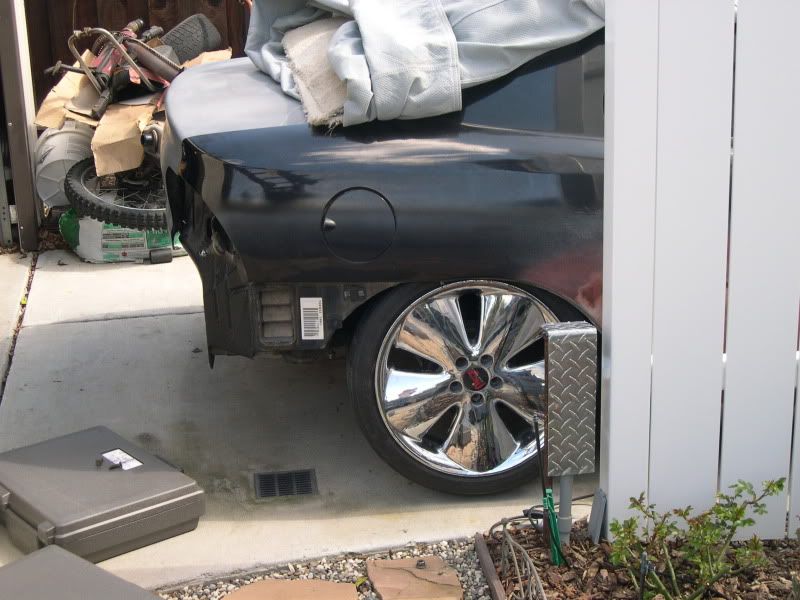 heres why i didn't stick with them lol.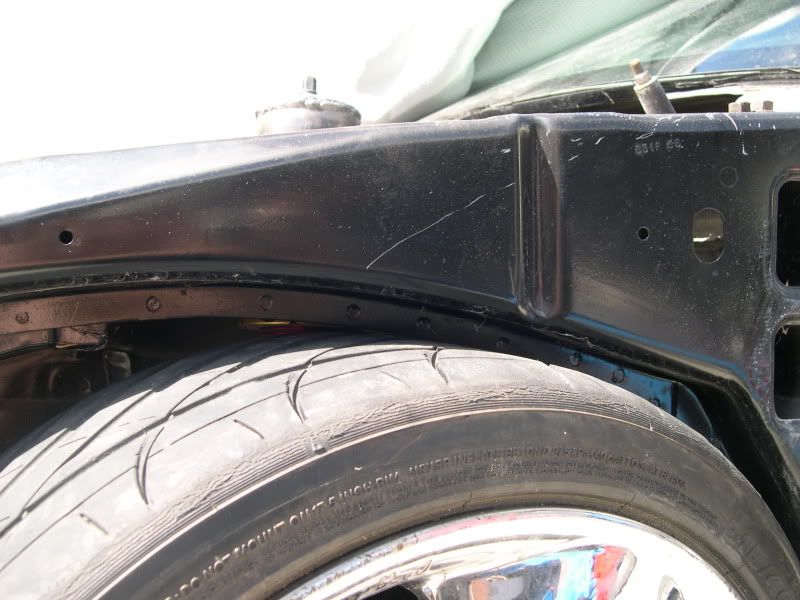 Thats better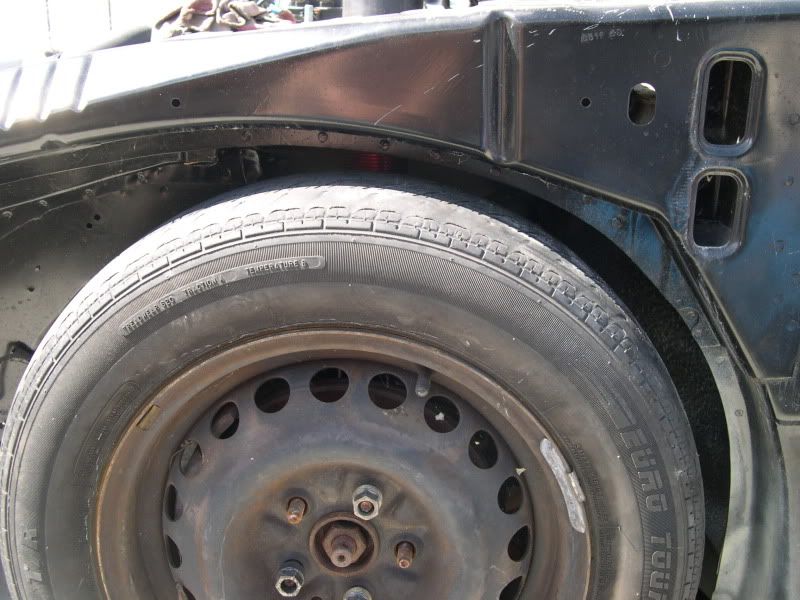 I still ended up chopping/smashing the pinch welds over.
It can tuck the tire in the wheel well about 1/2-1 inch
how it sat when i first finished the install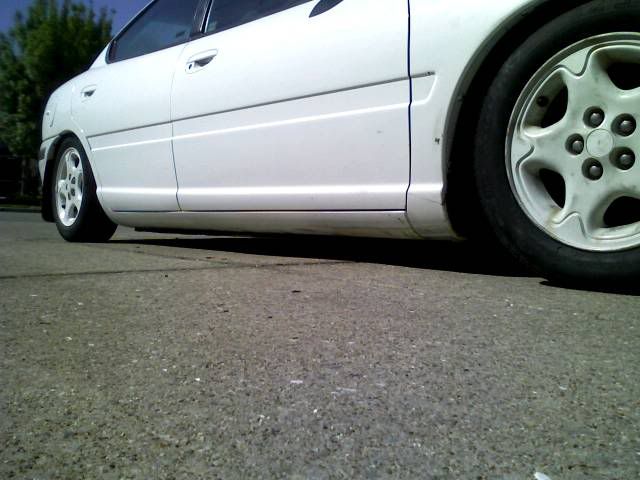 After a few weeks of driving at this height i decided it needed more spring rate. I bought a set of 450# springs and installed them. I am actually thinking of throwing those in the rear now and upgrading to 550's (I still bottom out more than i would like to)
this was the next project (03 lip kit on a spare bumper i had. it sits quite nicely.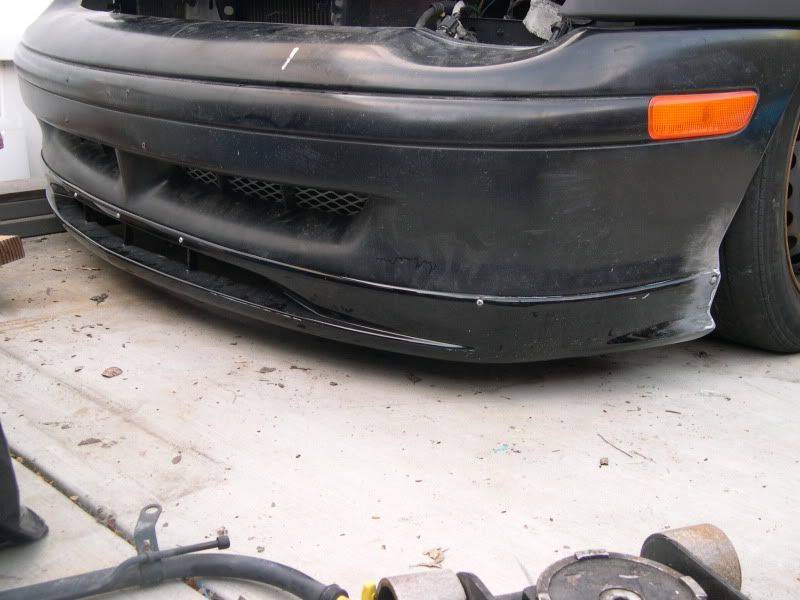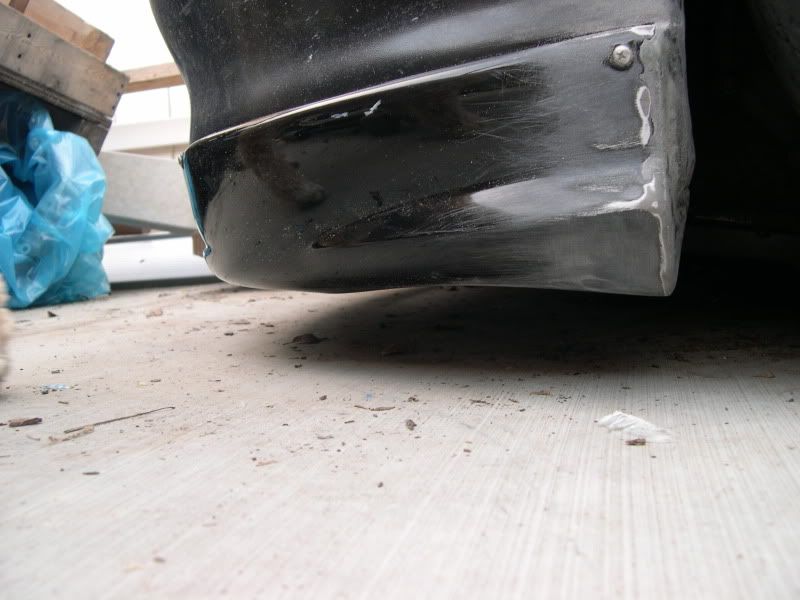 I'm just waiting on some good weather to paint my hood, trunk, roof, bumper, etc.
here's a good idea of how low it is currently (will go about 3/4" lower soon)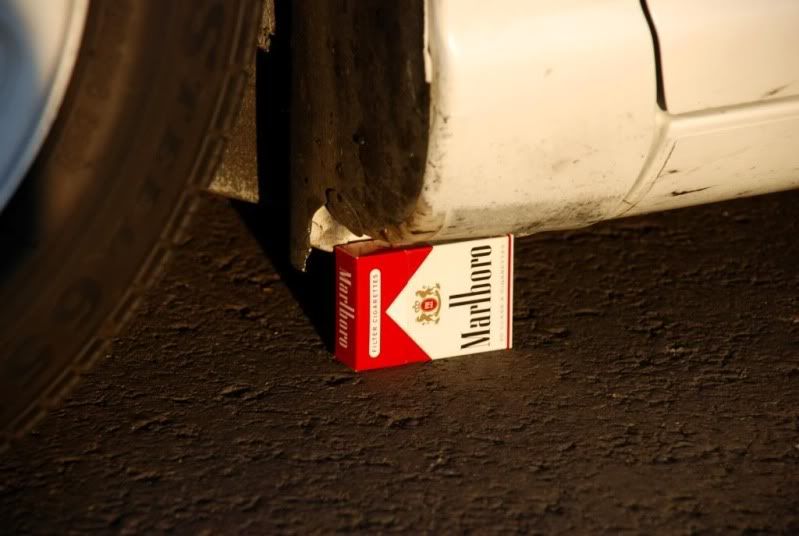 thats it for now im tired of typing lol