I drove to San Antonio to pick up this 2000 Tacoma on Friday.
When I was looking for Tacomas I was very picky in what I wanted. I wanted something that would get great gas mileage but still have the functionality of a truck.
So I was keeping an eye out for a single cab, 4 cylinder, 5 speed truck. They are hard to come by for cheap..... hence why I went to San Antonio.
This one was in an accident so the front right fender, hood, front bumper and passenger headlight is all new. It drives straight and it's pretty hard to tell it was in an accident...so I scooped it up. They wanted $4,000, I offered $3200 and they took it.
So I drove it 226.10 miles back home and it still have well over 1/4 tank of gas left....
First time it slept in the garage.... excuse the blurry picture, I just got home from my trip when I took it.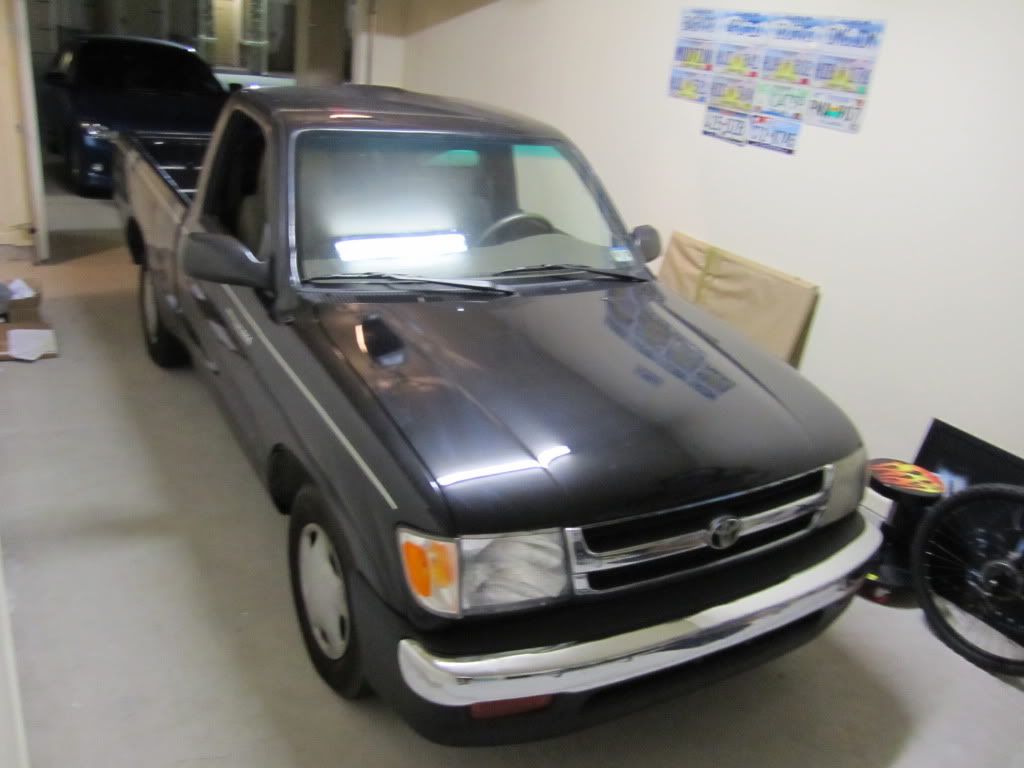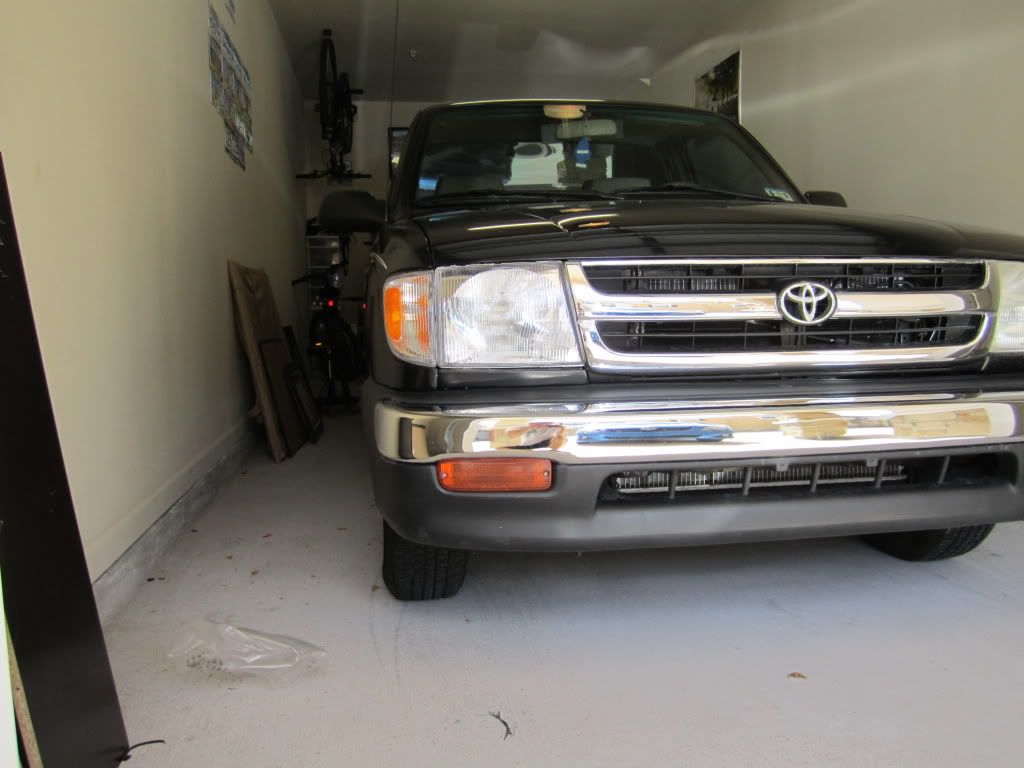 The next morning I went and had the bed liner sprayed.... and I have to call them tomorrow as they got a good 1" or 2 on the cab of the truck near the passenger door, how? I don't know...but I've read once it's dry, it's gotta be grinded off... ie: repainted, so we shall see what the shop says.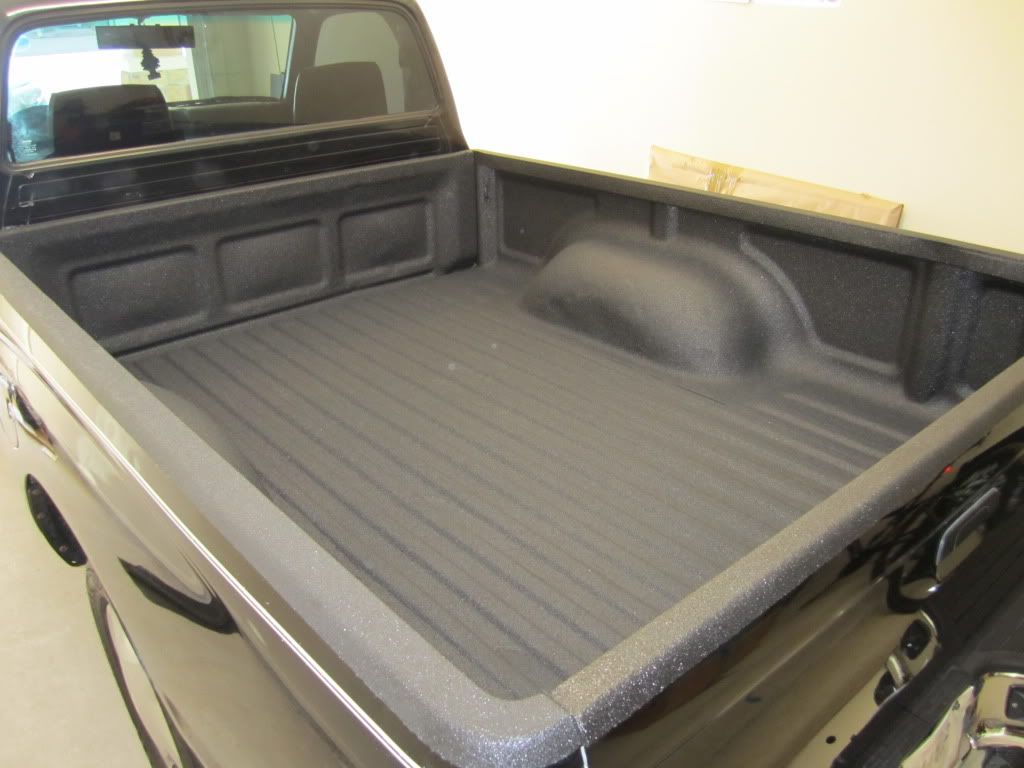 Then today, I went to go buy some autozone special (gabriel) rear shocks for it as it still had the stockers and would bounce up and down in the rear with little to no effort.
Future plans are some black housing headlights, the newer 4x4 tail lights (red/white), some suspension work from Dotlow Rides (later on down the road) and some wheels.