iThane's 2004 Dodge Neon SRT4
The Black Car's Progress Log
The Car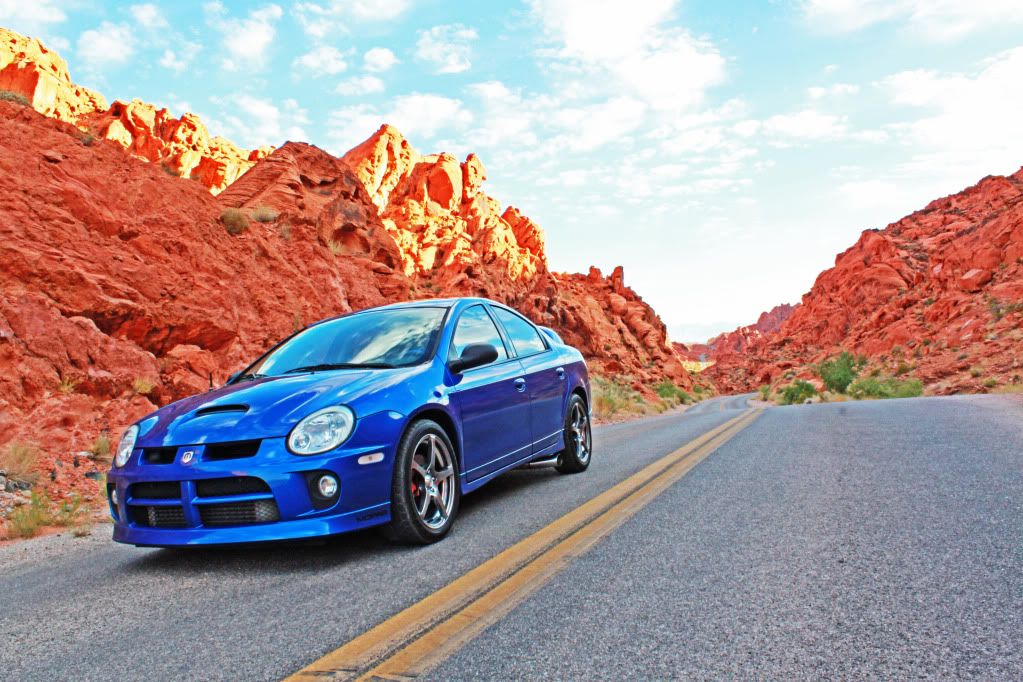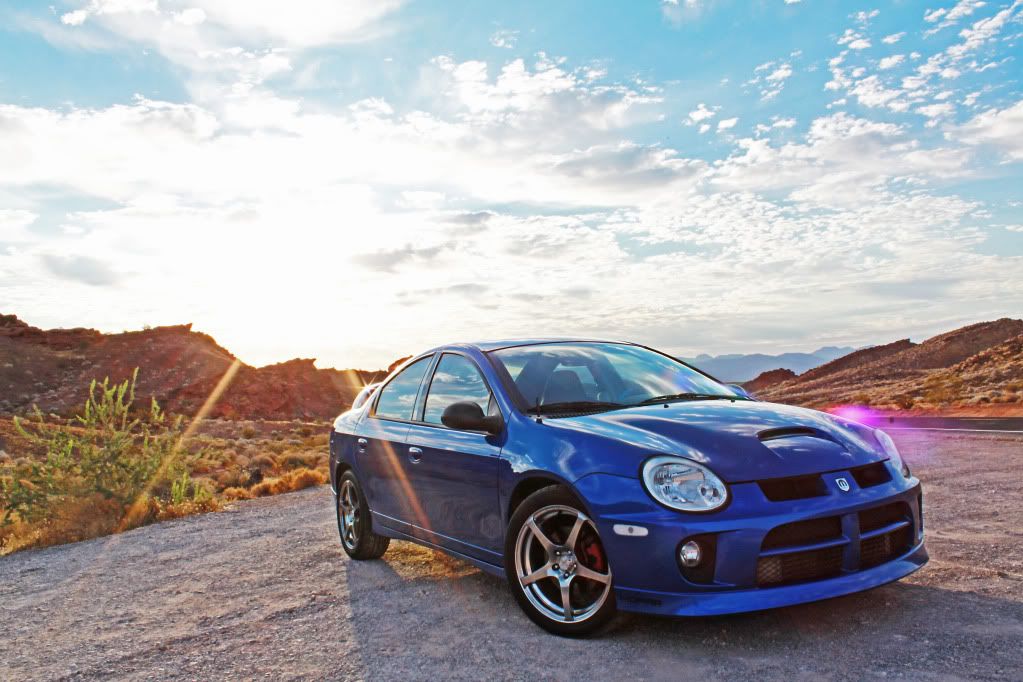 Log Index:
Post #:16
Led dash lighting
Post #:23
Lowered on D2's.
Post #:39
Door Switch LEDs / Vibrant Strut Bar
Modifications
Engine:
Blue Oil Catch Can
3" Intake Piping
Solid Motor Mount Inserts
3" Downpipe to a 3" Side Exit Exhaust
Suspension:
D2 Coil Overs
Vibrant Front Strut Bar
Interior:
Di-Noc Wrapped HVAC
Astra Security/Remote Start System
75% Short throw Shifter with Solid Bushings
Full interior LED conversion
Full Black interior
LED Door Switches
Extrerior
"Mopar" Front Lip Stickers
Clear Turn Signal Bulbs
Clear Side Markers
17" 210 Kyowa Wheels
BF Goodrich G Force Sport Tires (205/50)
____________________________________________
Moar Pictures ---
You can check out my picture thread

HERE



____________________________________________
Starting a new log for the blue car now too. I don't plan to do
anything major with the car since i appreciate the clean look it has
going now, plus the shortage of money will help prevent me from
doing anything too costly..
So far i only plan to adjust what needs to be, such as the remote
start having just a few slight issues, and the exhaust might be going
shortly to switch back to the stock setup. the side exit has no muffler
or resonator to quiet it down even the slightest bit, and as my current
DD, its just too loud.
Other than the quick fixes, i plan to do mainly unique upgrades such
as swap in the illuminated visors i picked up from the JY, maybe add
some LED turn signals into the folding side mirrors, do some LED
interior lighting in the window switches and swap the cluster lighting
for LEDs to get that blue gauge look.
Like i said, i plan to keep this car clean, so i'm not cutting the
crosshairs or painting them, this isn't going to be used for racing,
i may do some engine painting and just basic bolt ons, but i want
the respect for having a clean car, as opposed to a personalized,
modified car. we'll save the black car for that
so stay tuned, and all comments/suggestions/debates are welcome!