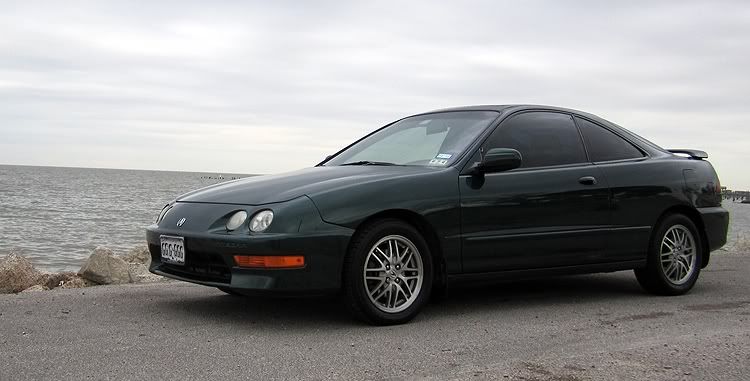 Everyone was asking me what I was replacing my Tacoma with...
I found a 99 Integra GS (LS motor w/ other factory options), it's a one owner vehicle and when I checked it out, was MINT. No dents/dings/scratches/etc...
100% stock (very hard to find hondas/acuras stock) and all maintenance paper work on hand.
Scooped it up for $3300.
Forest Green with tan leather interior, p/w, p/l, sunroof, 5 speed.
Always regretted selling the old Teg... now I have a new one.