Name: ((Silver-Shadow))
Owner: Dennis
Lineage: 2005 PS2 Silver SXT Dodge Neon
Miles: 96500 mi
Price: 3800.00
OK, here goes. The last American Car I had was my '67 Ford Farlane 500, beige with the 302 engine and red pinstripe. I was 15 and worked all summer at KFC to buy her. She was great. Since then I moved on to owning BMW's for the last 20 years. Most recently a 2007 e60 (530i Sport) and my girl "BlueMajik" a 2001 e39 M5 Lemans Blue and 400 hp.
I moved up north from Socal for work and had been using the M5 as my daily driver. This was not the best plan since bluemajik had been my MFest car. So I decided to take her back to Socal and the garage and get a daily up here in the great northwest. I had looked for a Chevy Cavalier since that's the car I use at work. I also looked for a Geo Prism. Now I chose these cars because they have the Toyota engine just rebranded by NUMMI in Fremont. Well in this economy many folks are not getting rid of their used cars so it was very difficult to find a good cheap sample toyota in the Bay Area. Even the 1997's were fetching about 3999.00 or 4999. 00. So I read up on the Dodge Neon and was hooked. I do have a connection to the car as well. I went to the same engineering school as the original designer of the Neon at NCA&T University. So maybe it was destiny.
Well on to the Mods. I have modded my bmw's so I know how intoxicating it can be. So I said I would do a few tasteful mods to the SXT and enjoy driving her. I looked on Craigslist for over 2 months until I found a good sample. I had to go all the way to Sonoma County to find ((Silver-Shadow)).
Well I'll share more as we go along. I just love driving the car. It's not as heavy as the BMW and I feel like I am getting to know it all the time. The e39 can be a bit impersonal.
So I have been trolling around the boards and have an idea what I am hoping to achieve. I would love a 2.4 swap in the future but not in the cards right now. So I really like OB's clean SXT. Color is another story.
Thanks to iThane, a23dranger, and 03SXTGuy who I either bought something from or just asked some questions.
First mod : Door Guard Removal
I know this is a basic mod but it is my first one. Here are a couple of pixs of the process and we'll move on.
Beginning to pull the guard back (may be scary for newbies)
More pulling but came right off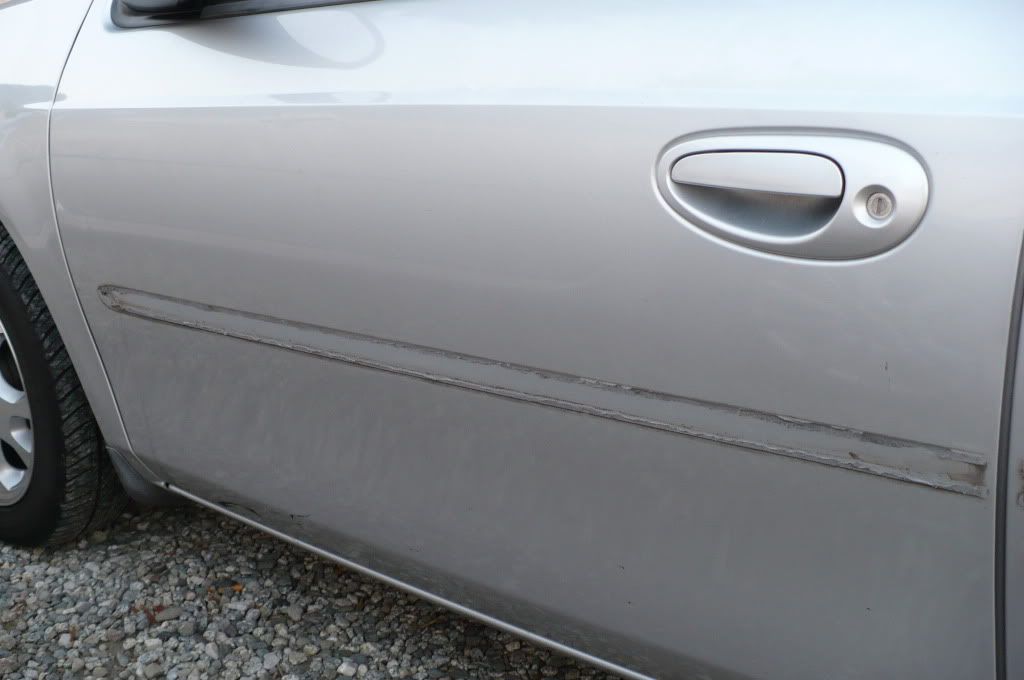 Easy peezzy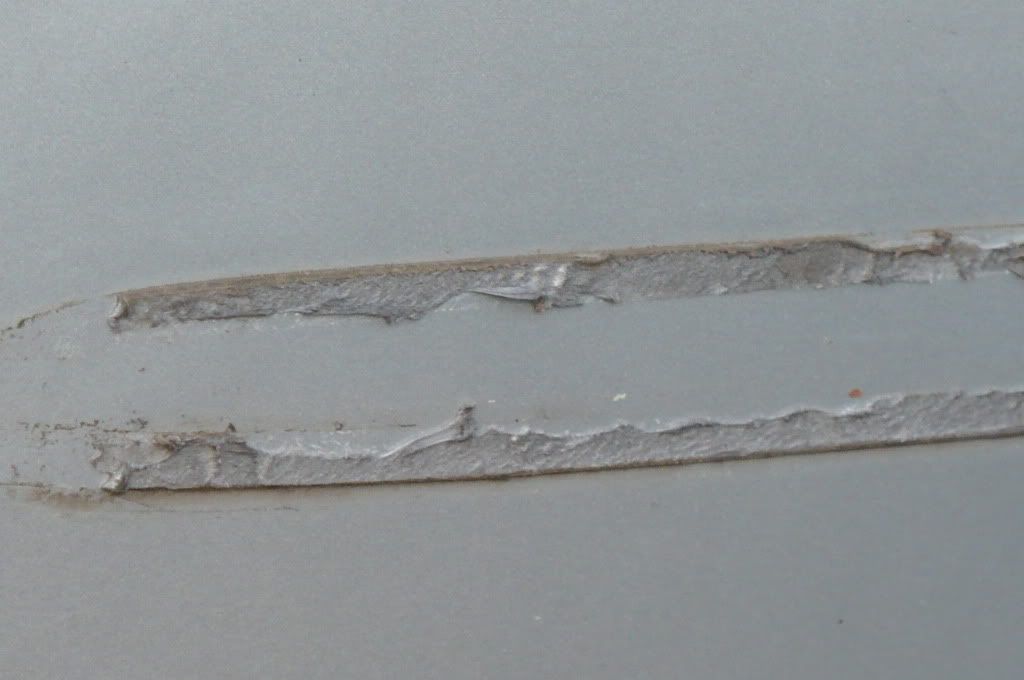 I only used a library card and will post the results later. It got dark and by the time I got my goo begone it was pitch black here in San Jose. I experienced no paint bubbles or scratches. Just took my time. I had the day off.
I was at the junkyard and picked up a few items hehe.
stay tuned. I also have quite a few items coming from a few friends on the forum.