*EDIT* photo hosting went down so ive had to re-host them. doing my best to put pictures back up.
i figured i may as well make a project log of my own. while i dont plan anything crazy, who knows. i pulled a perfectly good engine out of my charger 2 years ago, i might do the same with my SX.
so here it is, an atlantic blue 2003 SX 2.0. 5 speed. manual windows, and mirrors, power locks and keyless.
the car came with a bunch of goodies from the last owner as well. a JVC radio, 6 disc CD changer, front strut bar, summer and winter tires all on OE wheels, some eibach Pro springs, and an AEM cold air intake.
anyway, i bought the car, quite clean but with a cylinder 3 misfire. i parked it in the garage after picking it up, and didnt move it until the next weekend. i didnt have time, life, and so on.
so at 6:00 on saturday i finally was free of working so i pulled the car onto the hoist and pulled the cylinder head (compression was pretty much dead)
i found a cracked exhaust valve, and a worn exhaust cam lobe, both on cylinder three. i lucked out in a way, i expected a valve to be at fault, but figured it was a bent valve due to a broken timing belt at some point. i had bought a used cylinder head from an auto recycler. it came with a new cam, new rockers, and a valve cover. so i was set!
i put all of it back together, and including a 1/2 hour pizza run, i had it back up and running by midnight!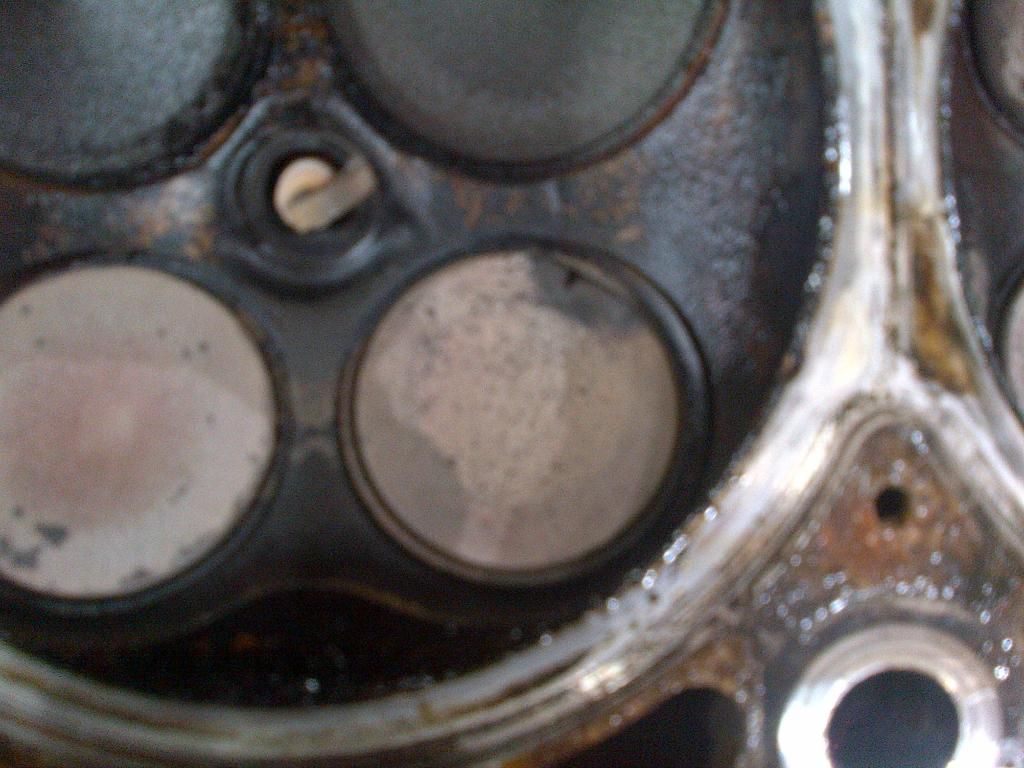 up next was fixing the slop in the shifter. it was the first aftermarket part ordered for the car, the same night that i brought the car home actually. im glad i did.
then i got bored of the JVC radio. which wasnt bad, but i had a kenwood deck in my intrepid r/t, and honestly, i liked it better. so in it went. plus the tilt display is helpful. its getting up there in age, but still sounds nicer than others ive heard.
up next:
the SRT4 tail pipe, ive had since 2005 or so in the garage, i just need to find a good muffler or resonator to go in the transmission tunnel, so the sound doesnt drive me (more) insane. LOL
oh yeah, i forgot, the eibach springs had a crack in one of them, im dealing with getting them warranted now. i have new KYB struts, and mounts for them, and new Energy suspension control arm bushings for when (if) the eibach's come in. not bad for the first month of owning the car. LOL.