Finally picked up a srt 4 well 2000es swapped same thing right? been wanting one for a long time. Needs alot of love
some of you may know the car Evil Creations old car. My buddy started to fix the issues and make it nice but lost motivation so i picked it up.
Short mod list not really sure what was done previous
Fidanza cam gears
Crane 18s
stock bottom-end srt 4
rc 1200cc injectors
Aem ems w/wideband
4inch jmb intake
dbb gt35r 82. ar
log turbo manifold
Big oil filter kit windage tray
mpx rad shroud
Custom sheetmetal srt 4 intake manifold ported
tein coilovers
alt rush 17x8s 235/45/17
Mini h1 w/gatling gun shrouds retrofit
5000k hids
black housing depos
Getting a new srt front bumper, Srt 4 carbon fiber hood oem style, and a srt 4 oem rear to replace the hacked up with cutoff switch one thats on the car now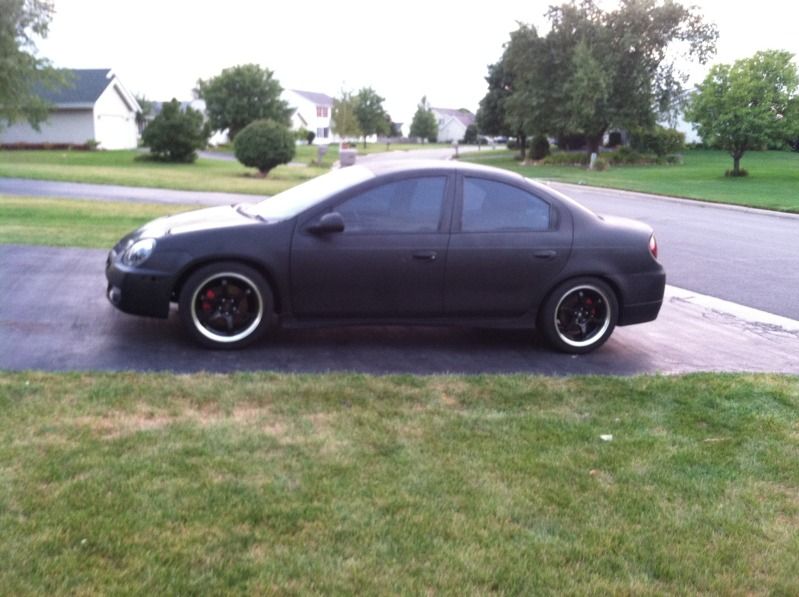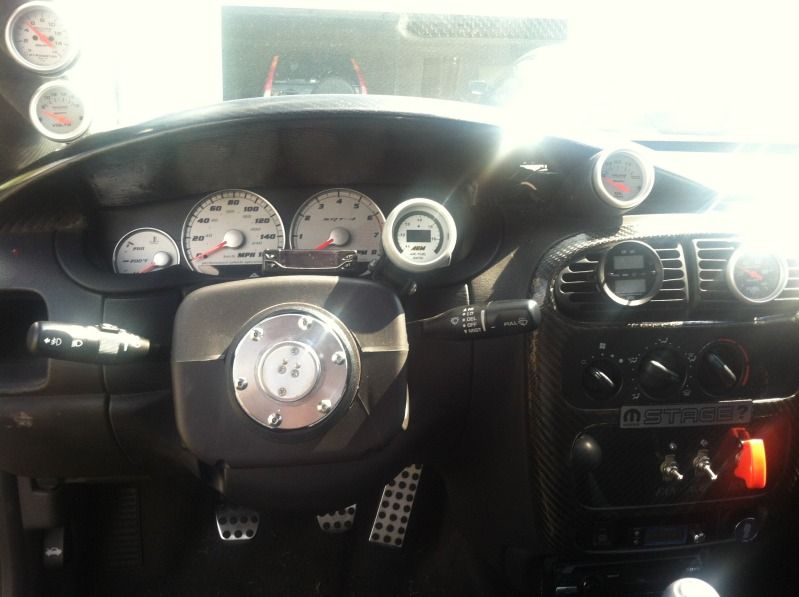 pulled and rolled the rear quarters some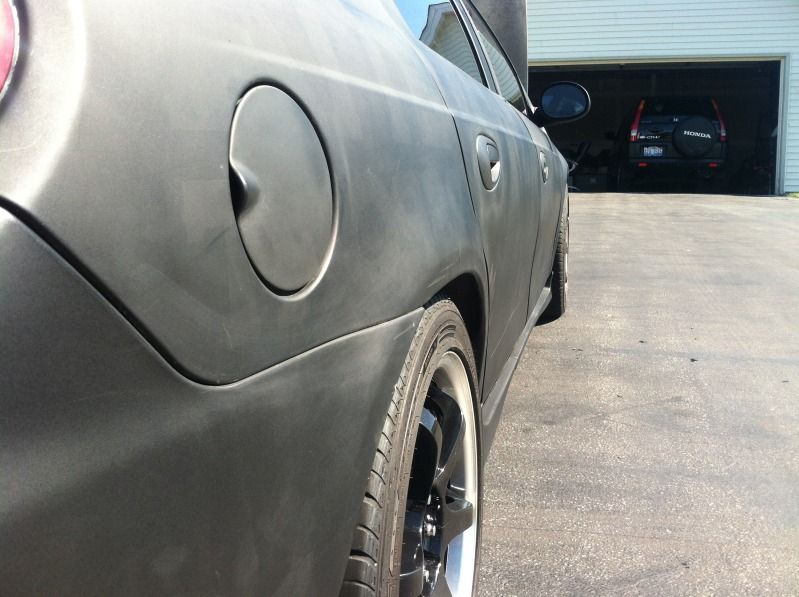 Removed the ricer headlights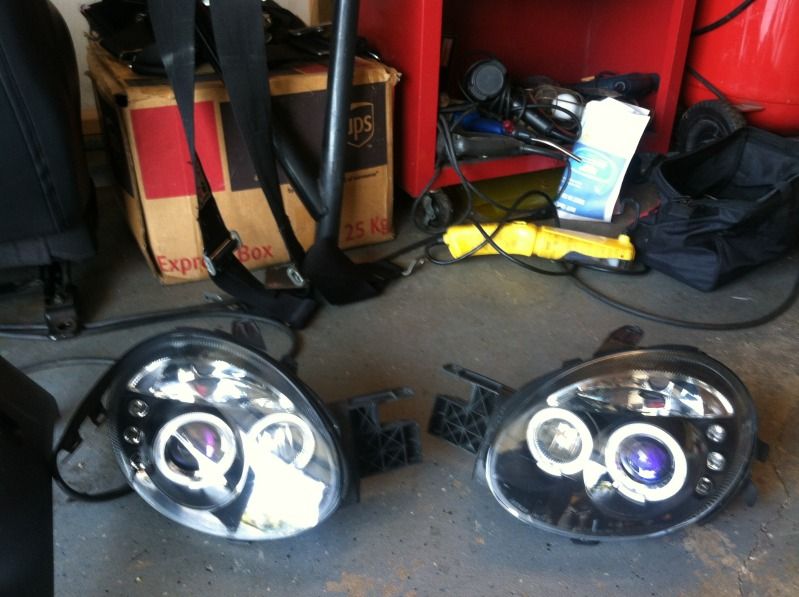 What the engine bay looks like currently
Attempting to fix this wiring diaster everything is spliced and cut into the factory dash harness going to buy a new harness and start fresh
Polished up the innercooler and painted the fins black
Blacked out the headliner and abc pillars. The car had a terrible fitting bolt in roll cage and was gutted from the seats back so ive been buying all new interior panels.. New dash, abc pillar headliners visors everything.
Blue led cluster mod had dim red leds with a few burnt out before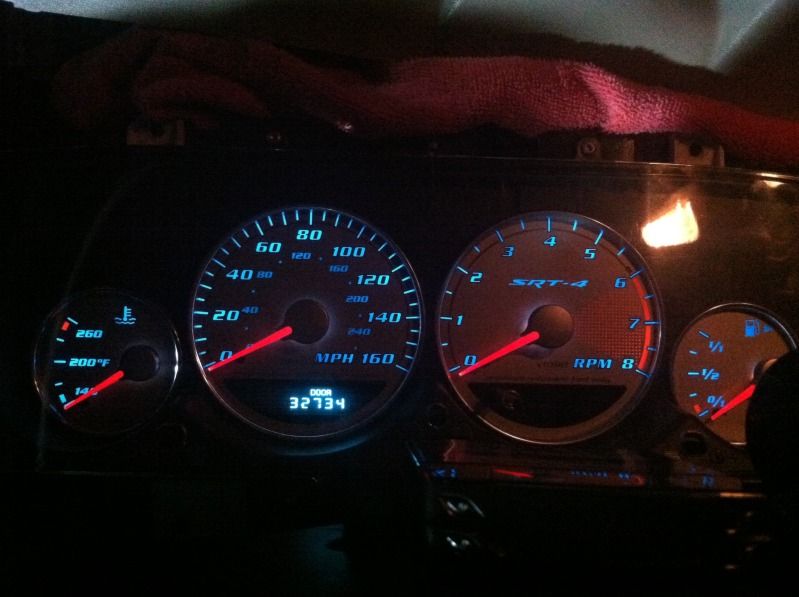 Headlight retrofit i just finished up yesterday came out pretty good but this is my 5th set so i should be good at them now.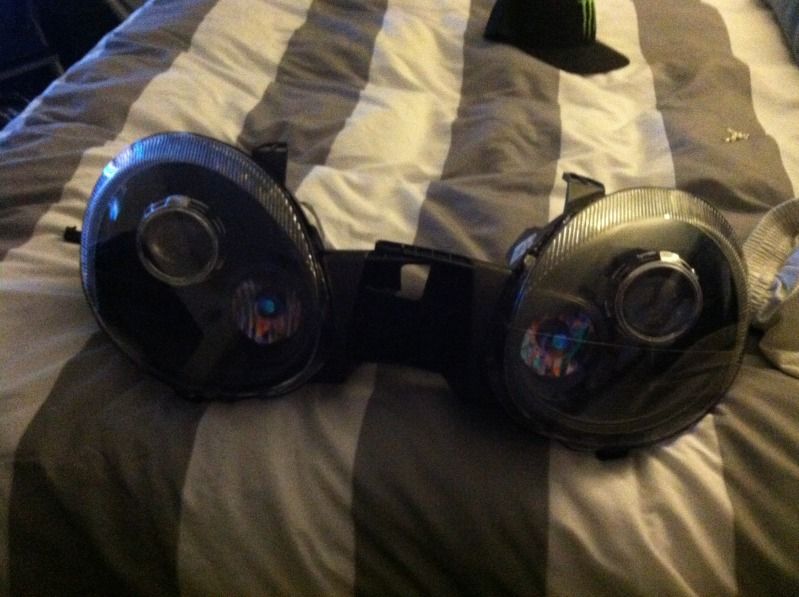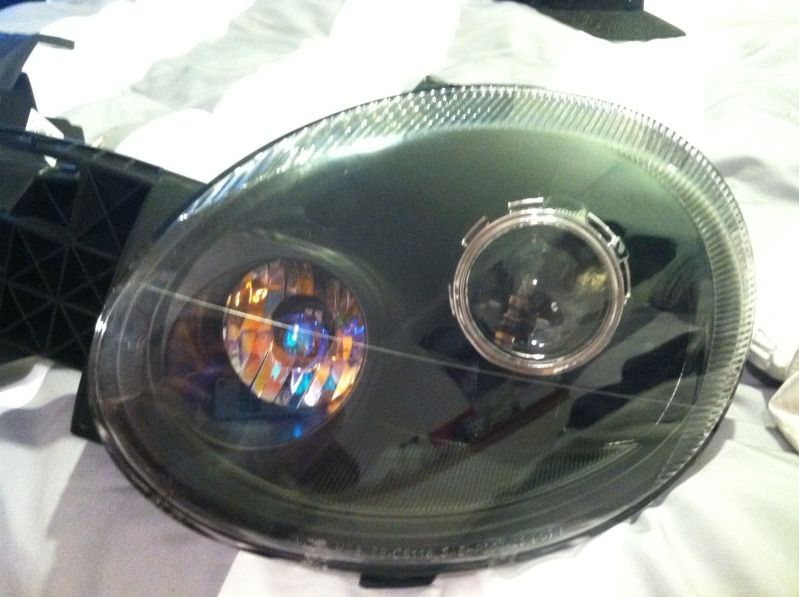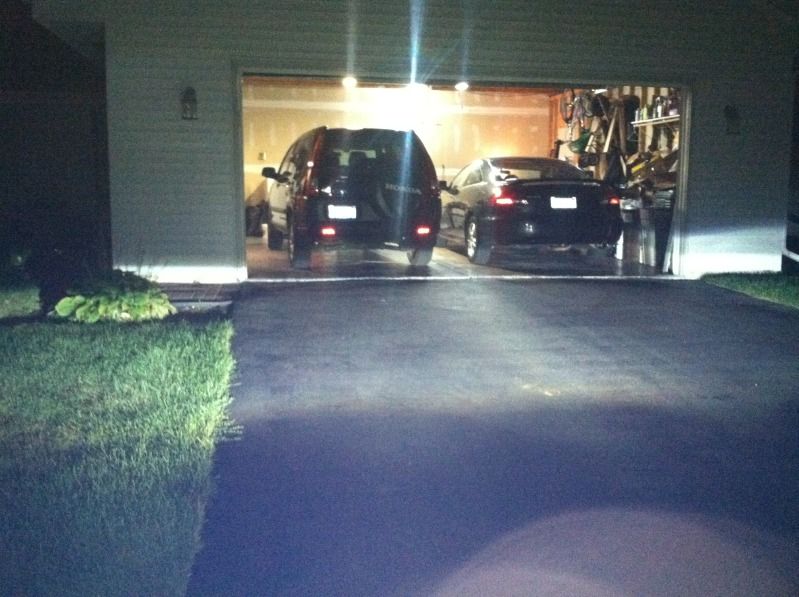 has Tein basic coilovers on it im going to be selling if anyone is interested
As low as the teins will go in the front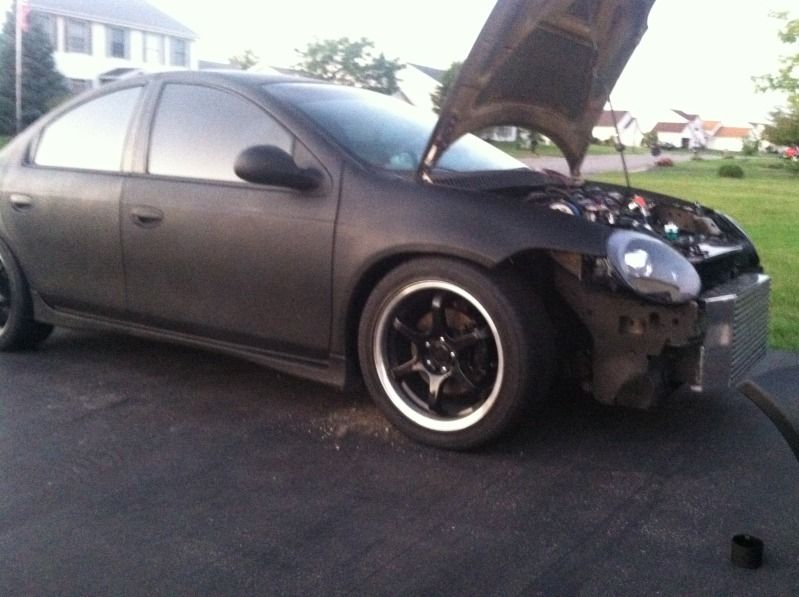 Few more better quality engine bay pics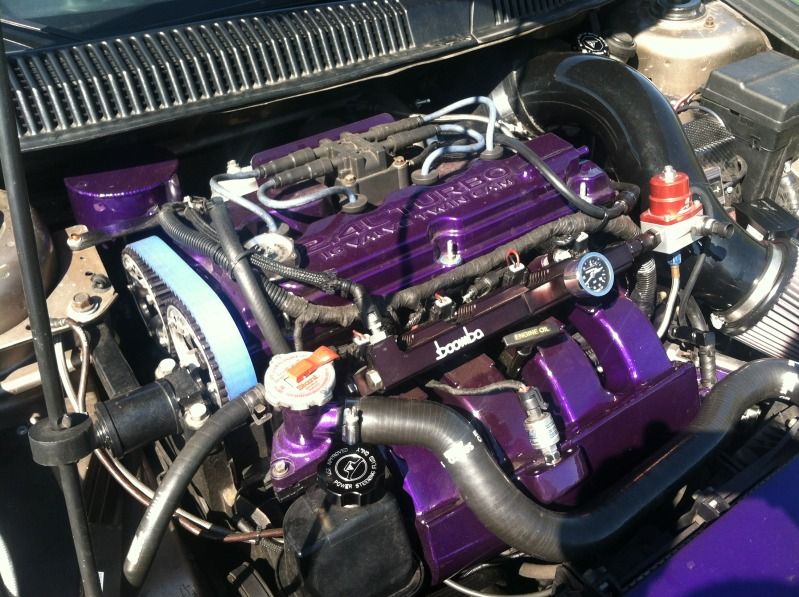 Few pics of what it use to look like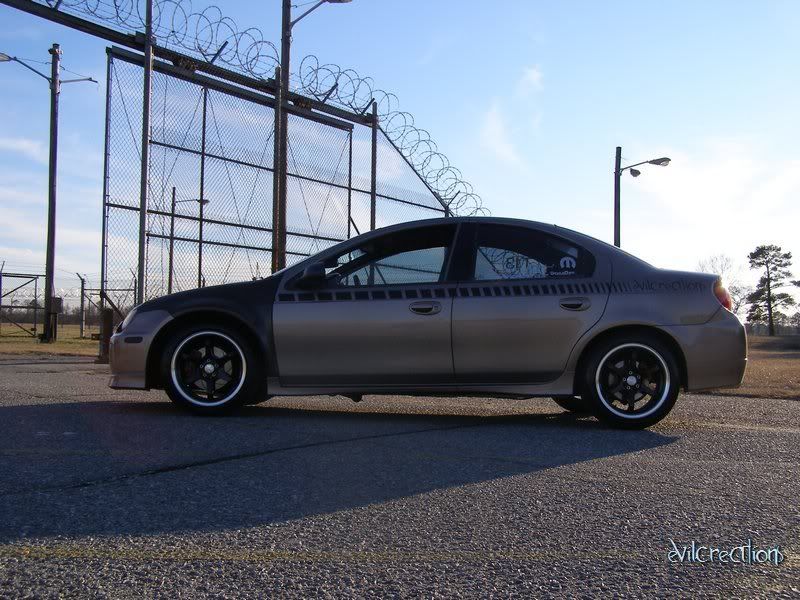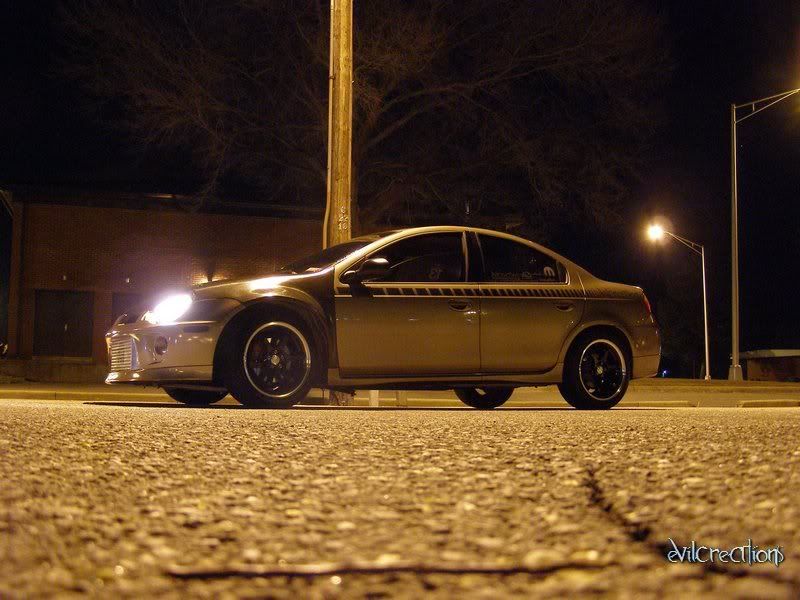 Then this
Started doing some interior parts.. Black suede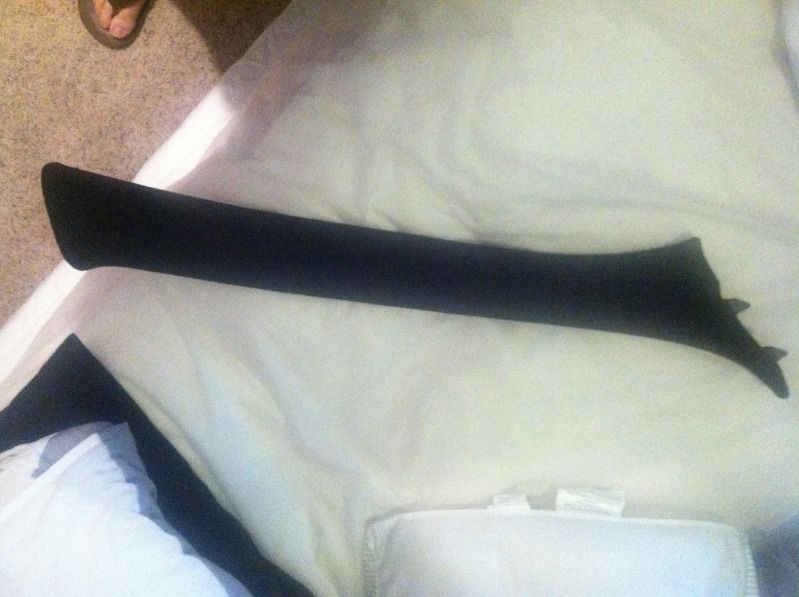 5mm spacers up front teins all the way down
Black led tails tinted red lens i really want do. and molded avs trunk im getting