Ok big update. It's about 98% done. Missed first practice today because it was freezing as shit and I didn't do a toe adjustment or finish the rear firewall yet, and I gotta finish the screen over the Windsheild. Anyways here's my update
Had to buy a new fuel cell. The one Mott gave me I must have dropped or something because I filled it and it seeped out of a hole in the front. Well I had to vent the tank anyway so I took a shot of the pickup. It's the same cell so my mounts line up and everything.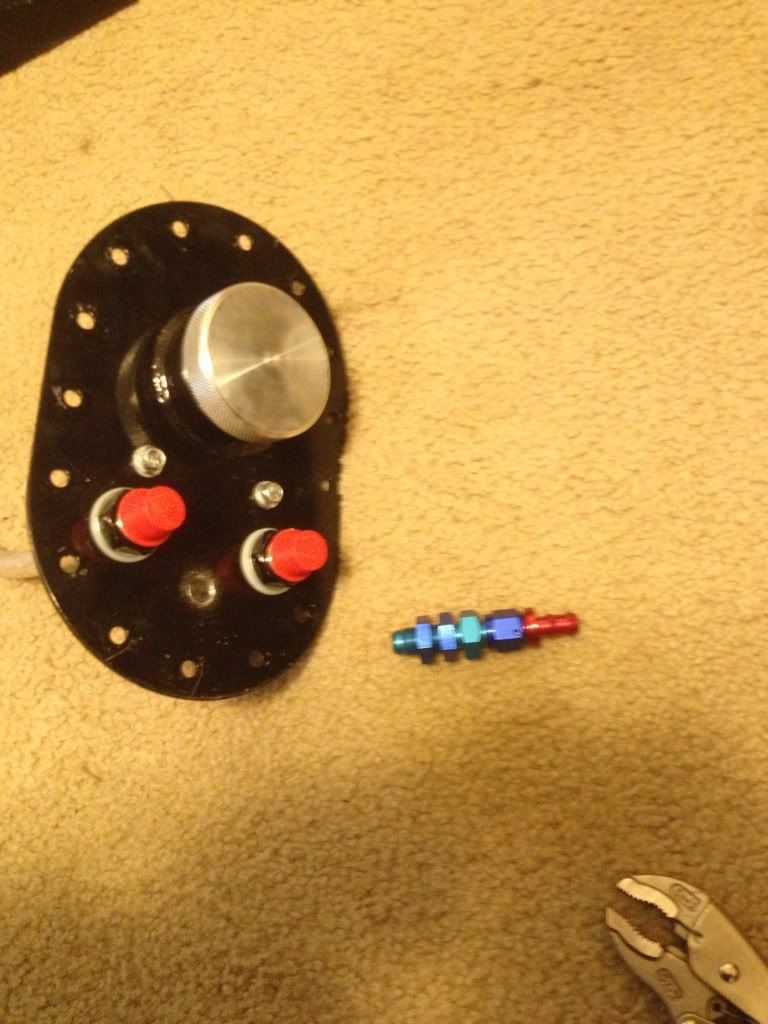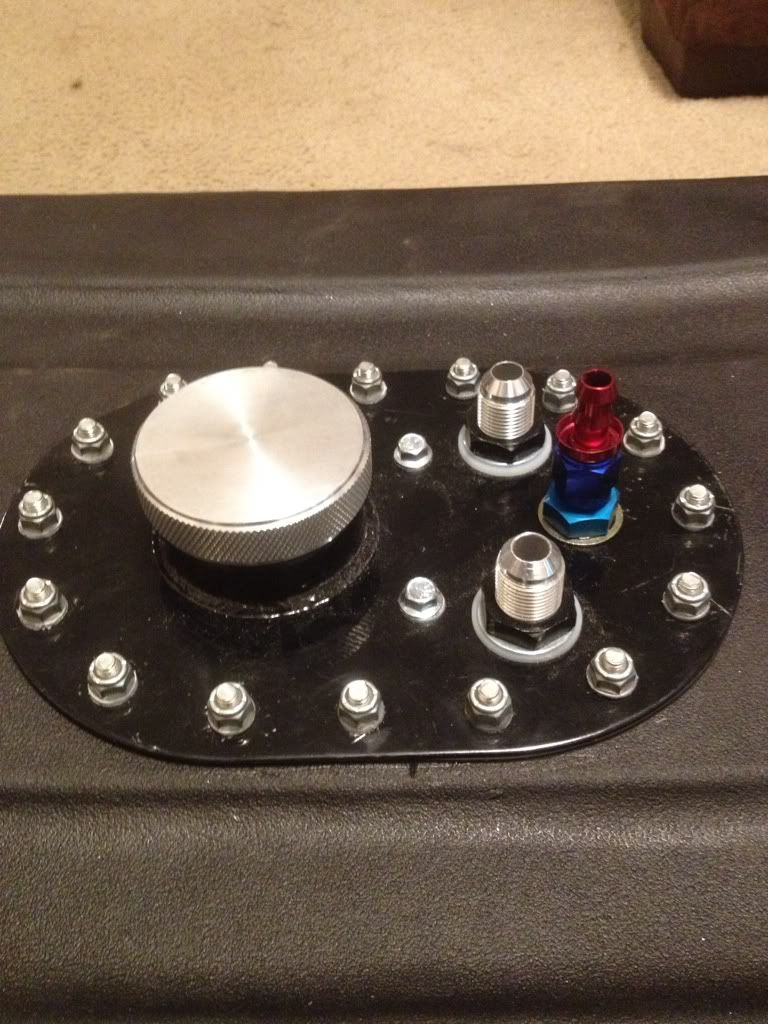 Got a new front bumper too, $37 from keystone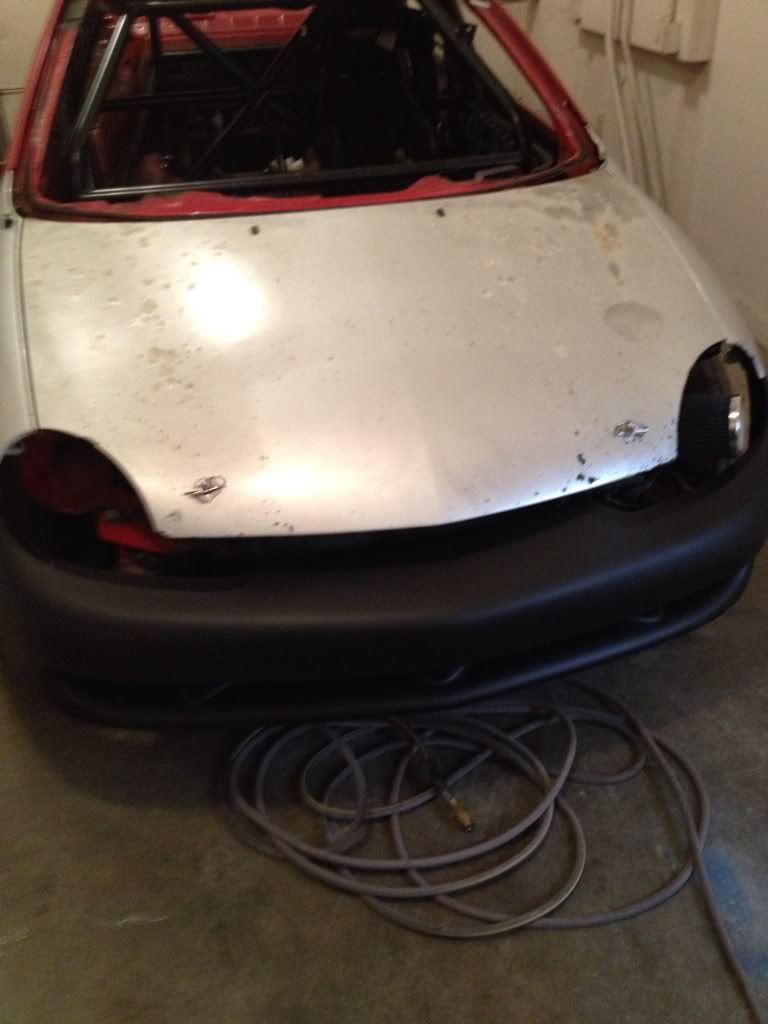 Prepping for its temporary paint job, a few weeks in we will give it it's nice paint. Don't want to have to touch up the nice stuff from other new drivers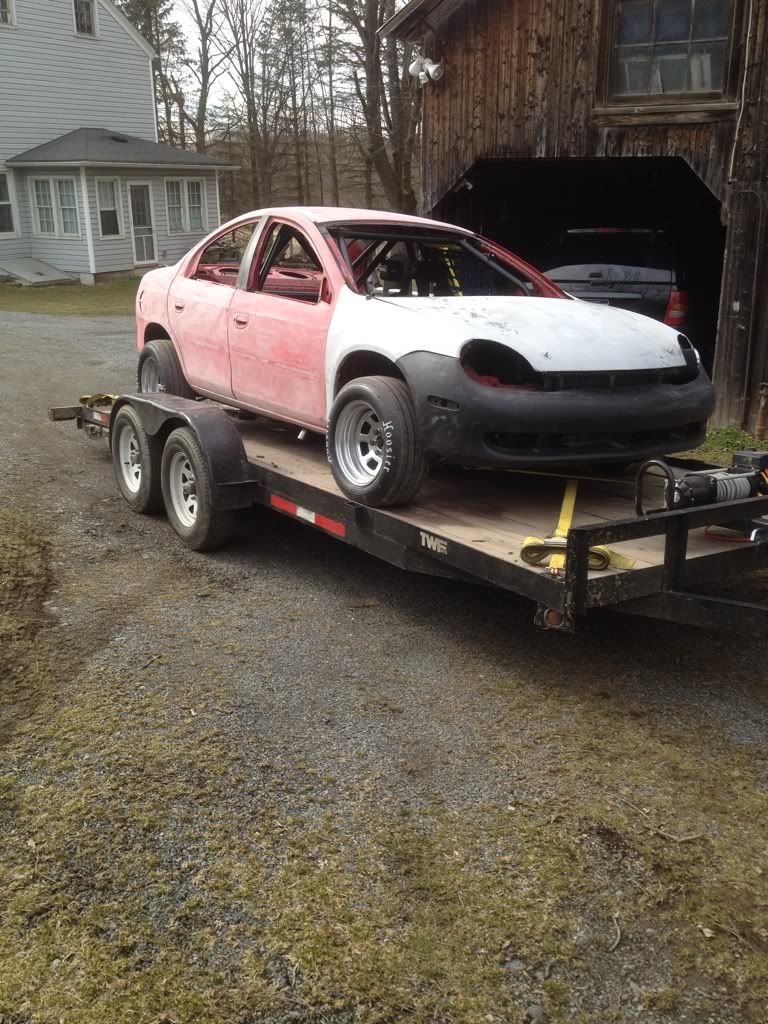 Custom square side exhaust
During..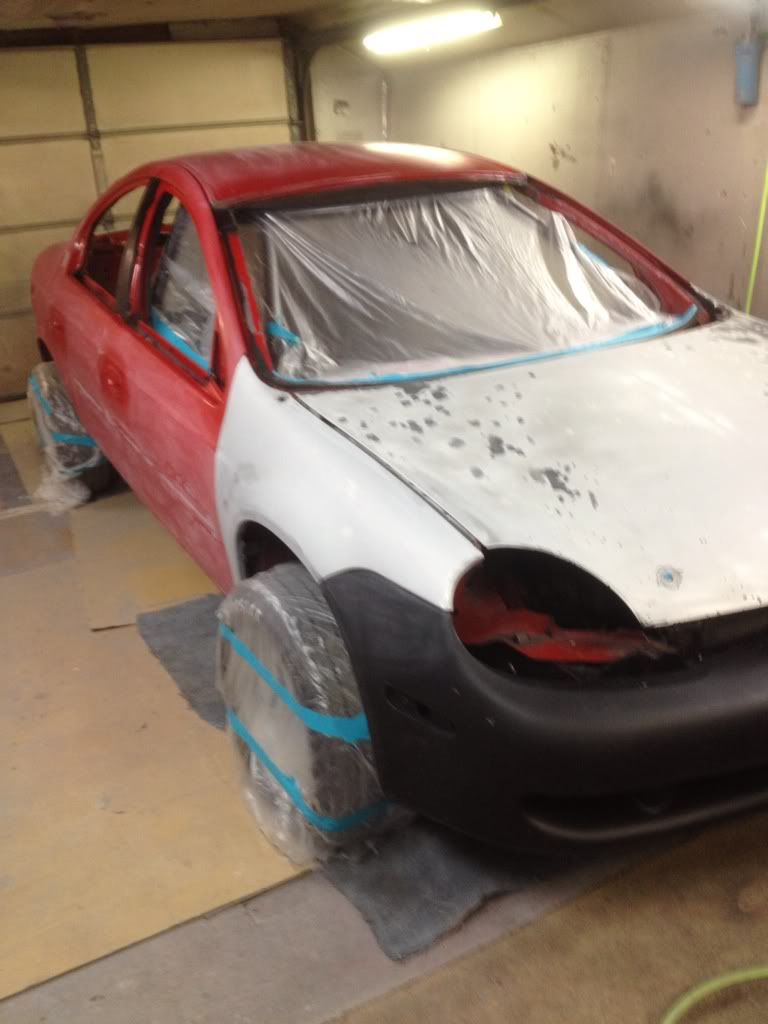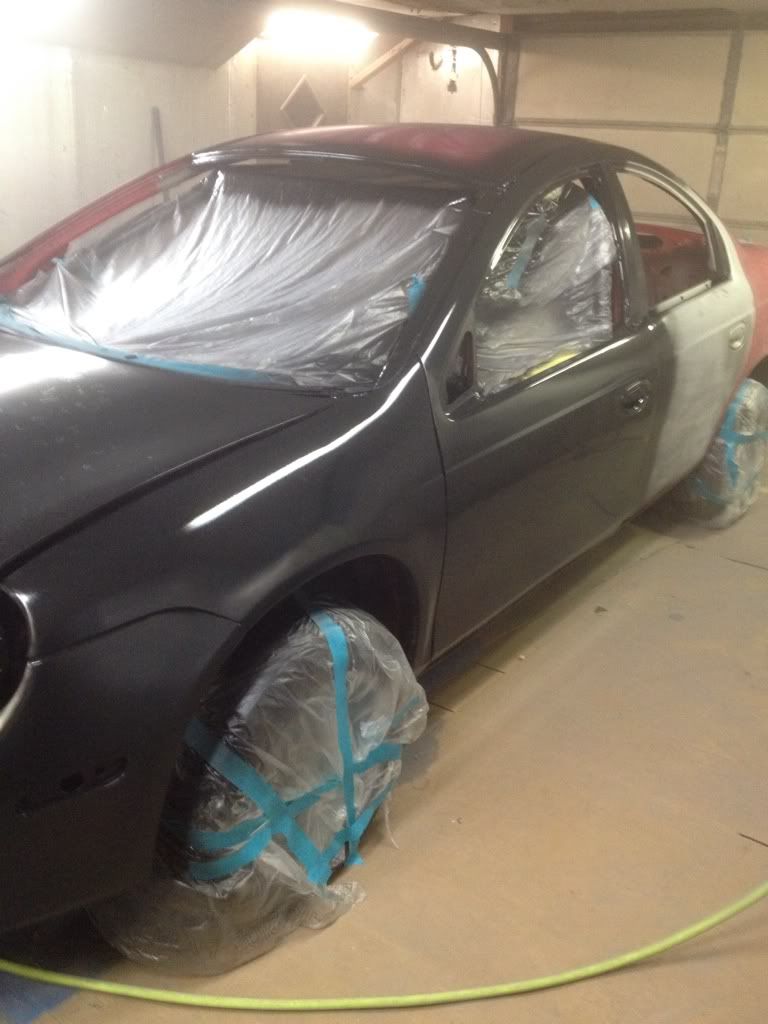 After
And I painted the wheels just to spice up the black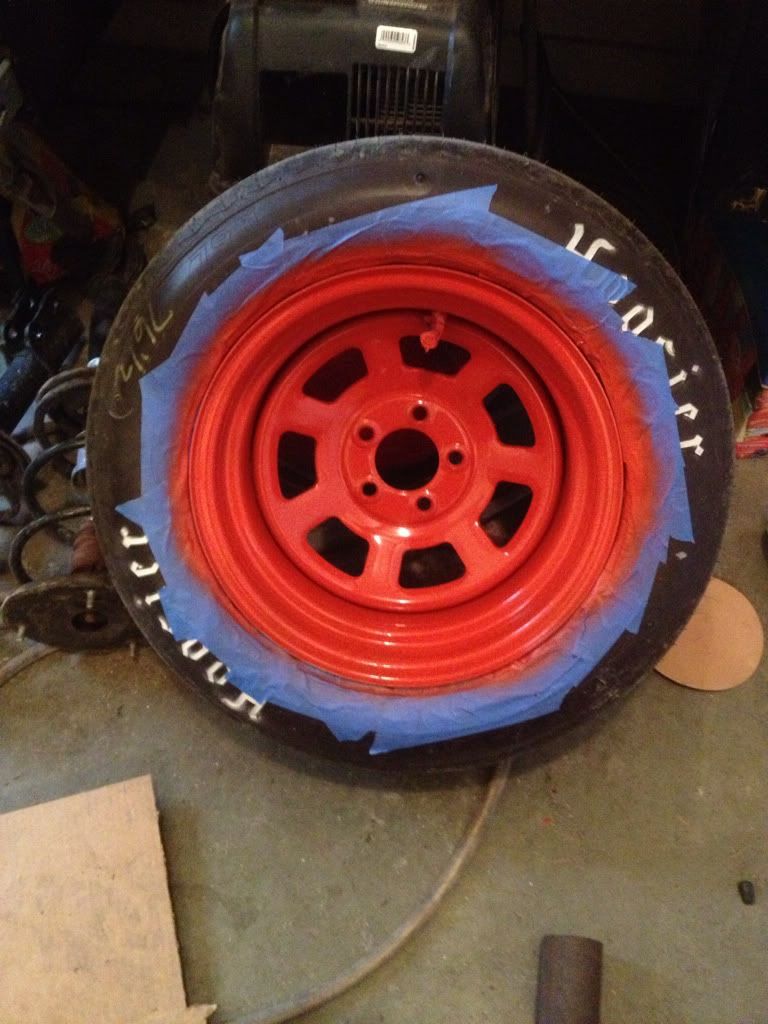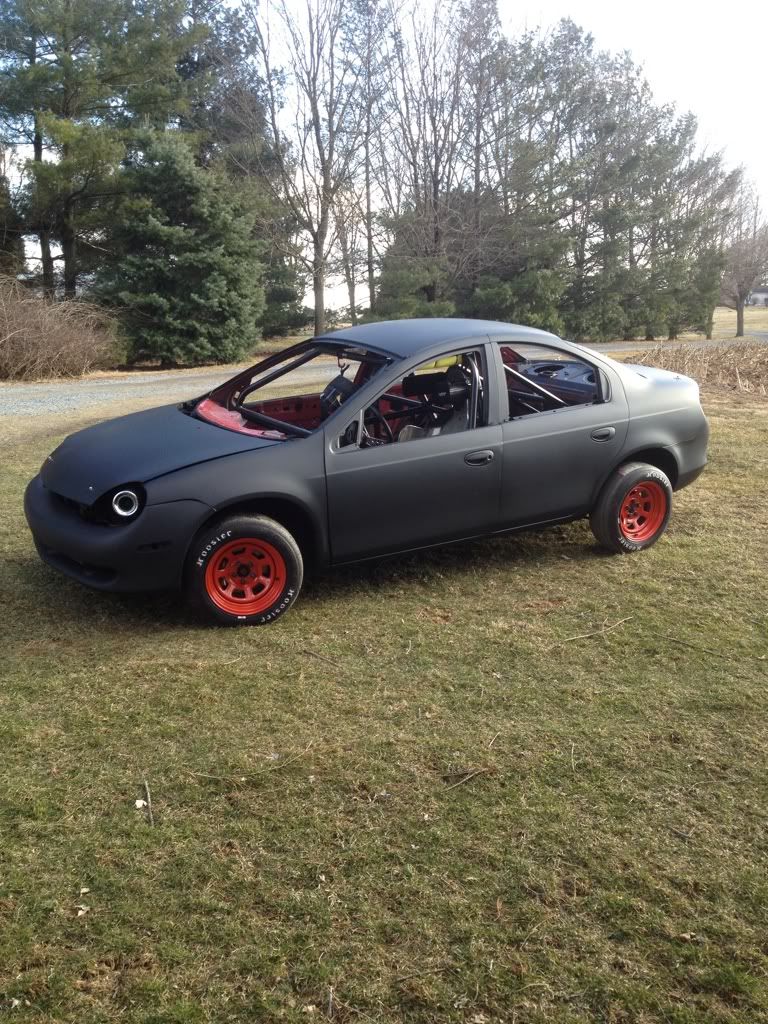 And the one car I didn't want to have to race was a mid 90s Honda prelude. Well guess what is in my class...