I have been working more and more on my car so I figured I should create some sort of log since we all love pictures. I hope you don't mind that it is a 1gn. First of, I am just a computer guy and thus not as mechanically inclined as most of you. But it looks like I am getting my hands dirty more often these days as the neon gets older
So I bought her in early 2003. It is a Dodge Neon 1999 DOHC. I was looking for a car that is well equipped but still affordable (to me). This was in Southern California and apparently people do not buy used cars that much. So choice was limited but I managed to buy this little gem. She already had 112k miles on her but I figured engines last pretty long these days. This is how she looked back then (sorry it is a crappy picture but the only one I found for some reason):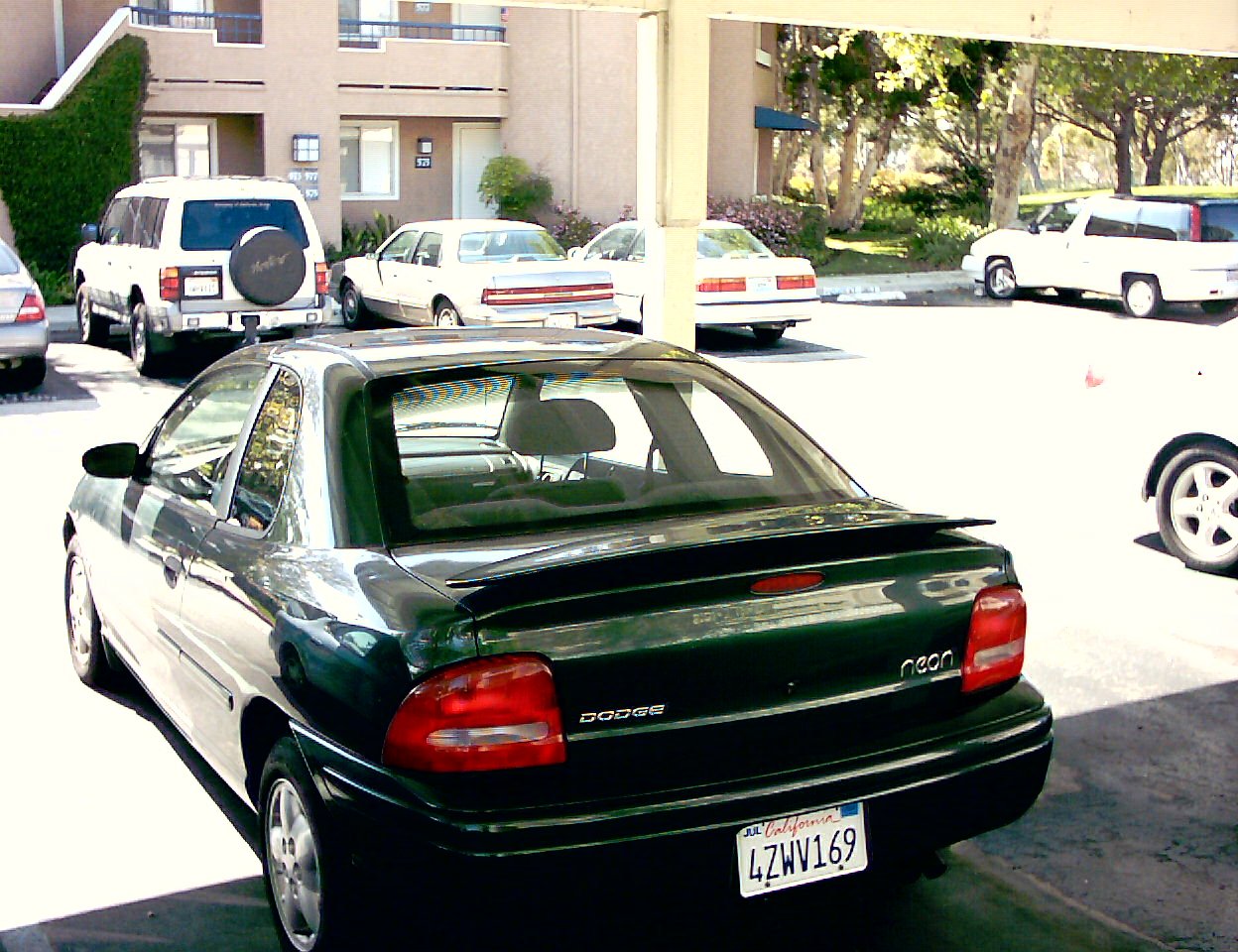 The car was a mess initially. The dealership I got it from did not even bother to wash it. Apparently the previous owner was a filthy pig. There were soda residue/stains and jelly beans everywhere. So I shampooed the seats and carpets and got that mostly cleaned up. I used Oxyclean on the headliner and got it pretty clean. The soda got all over the dash as well so I thoroughly cleaned all that also (I even found soda residue on the inside of the cover for the fuse box in the dash on the driver side).
The center console was really bad so I removed the storage box completely and threw it in the dishwasher. Cleaned it all out, pretty easy fix.
Once she was all cleaned up I moved on to tackling the rattling. So I "de-rattled" the glove box, the doors, the sun roof, and everything else I could find.
It always bugged me that, once I got into the car at night, it was pitch black and I could not really see anything when buckling up. So I added some interior lighting, which I hooked up together with the ignition lock light so that they turn off once the car is running: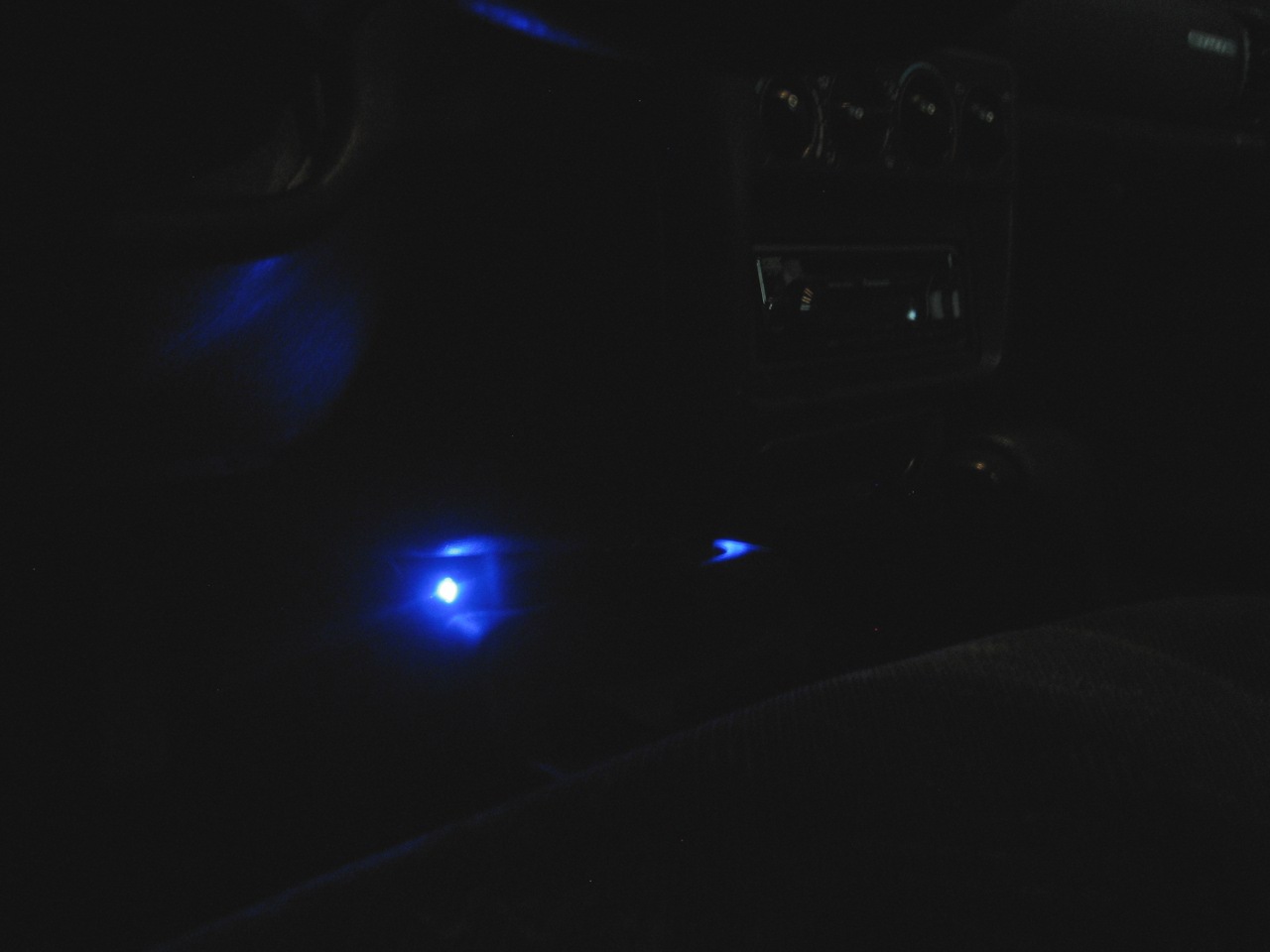 I also updated the radio and got a car alarm installed since I wanted a remote for the car.
Not too long after I bought the car, I noticed that it leaked oil. Not to anybody's surprise, the head gasket was at fault. At the local Dodge dealership I got pretty much all the gaskets in the engine replaced. Was not cheap but well worth it considering that I am driving the car for over 10 years now.
Since then I had to get my water pump replaced (along with the timing belt again) and a new starter and alternator put in.
I took another stab at removing the remaining coke stains on the headliner on the slider for the sun roof. Unfortunately that was too much for the foam underneath the fabric. So the liner came down on that section. It looked pretty sad and trashy
So that needed to be fixed. I took out the entire slider and got some fleece to glue on there using spray glue. I was not able to get the exact same color. But I think it does look pretty good: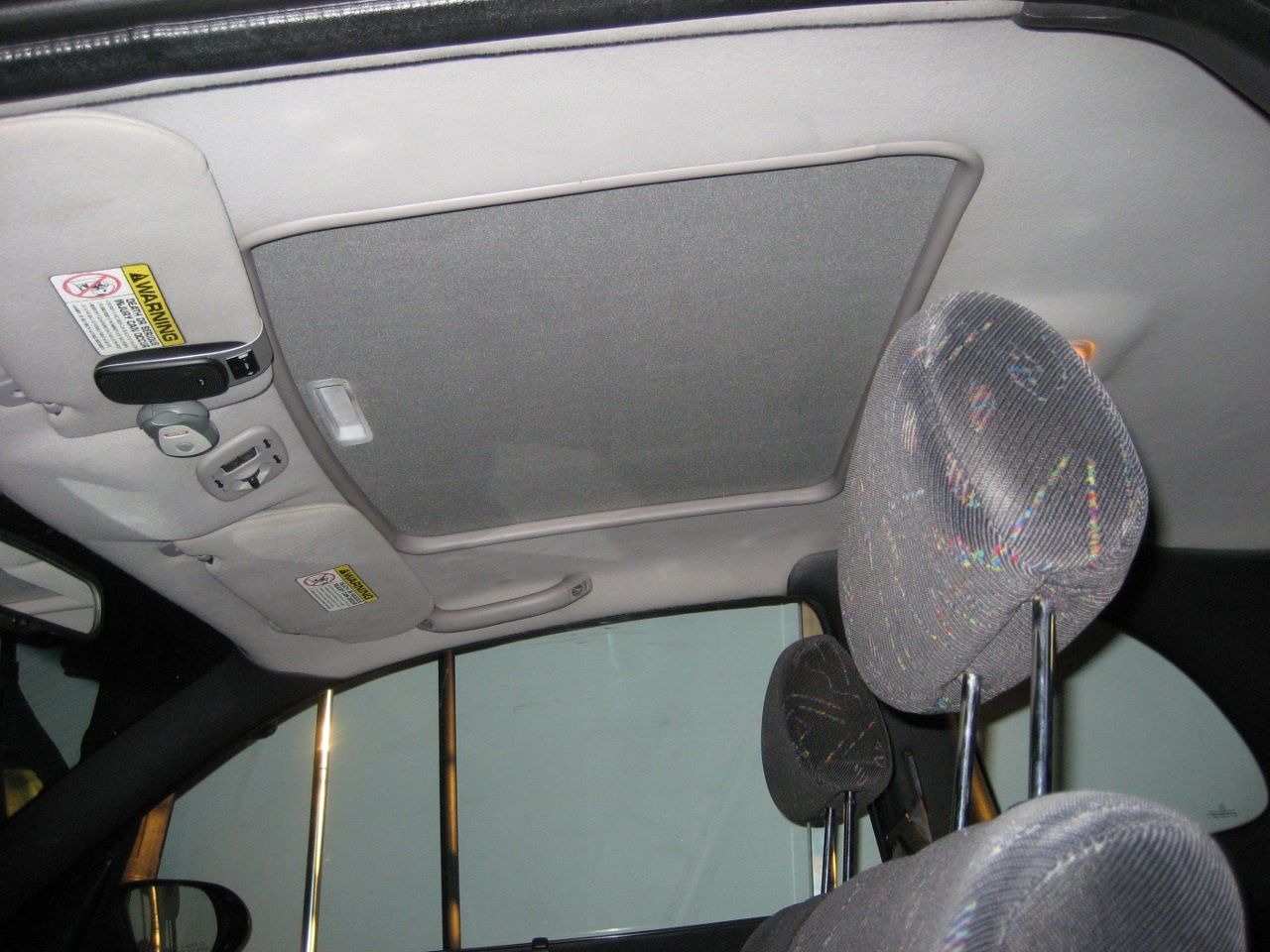 As mentioned above, I am doing more and more myself nowadays. Not too long ago, I flushed the coolant, replaced the spark plugs, and changed my own oil (again computer guy, kind of big deal for me
).
I noticed that in 100+ degree weather the car would overheat and I got some gurgling noise from the coolant. So I replaced the radiator cap. Since I only had an airdam on the passenger side (no idea what happened to the other half), I figured I should do something about that as well to help with the cooling. So I built myself one made out of an aluminum angle and bolted that on after painting it black (never noticed that my bumper is so scratched up underneath
):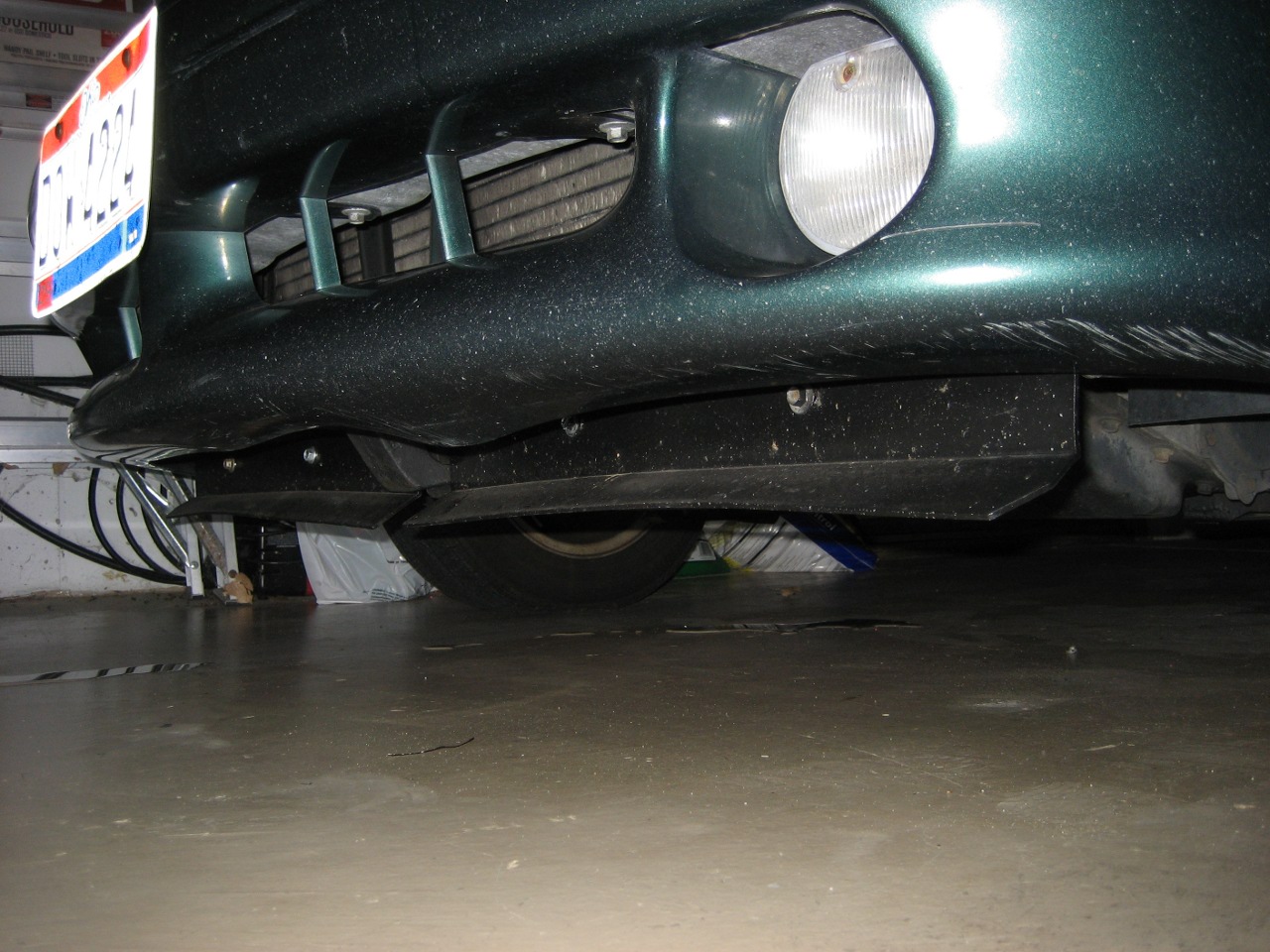 I then replaced my front brakes (checked the rear brakes, but they were still good). The front rotors came off pretty easily, I only had to tap it with a hammer on the passenger side, the driver's side came right off. The rotors were already worn below where they were supposed to be and one of the pads started to delaminate. So this was long overdue.
The last day at Carlisle my CEL turned on with a P0137 code. Lying underneath the car to check on the O2 sensor, I noticed that there was oil at the back of the engine. Fortunately, it was only the oil pressure sensor leaking. So I put a new one in and the leak was gone. I then went through the wiring harness to see if there was some chafing or melting. I found one cable mount dangling on the wiring harness not being attached to anything. The other cable mount was bolted to the wrong spot. There was one spot where a wire may have rubbed and a few others where it melted and needed fixing. I took care of that but still got the code. So I ordered a new O2 sensor and she is all fixed now. My wiring looks much better now and I wrapped it all up with heat-insulting fabric since I do not really want to go through that again: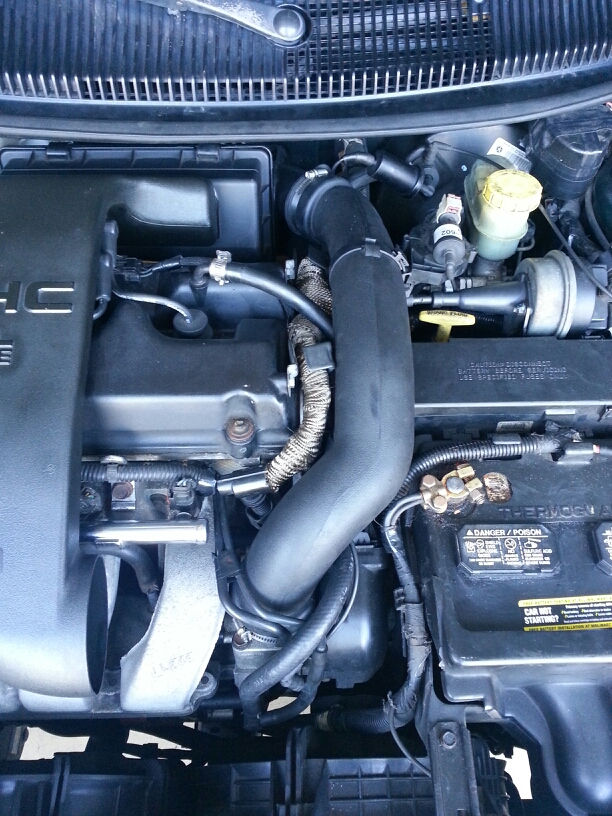 Since I left greasy fingerprints at various spots I cleaned her up nicely: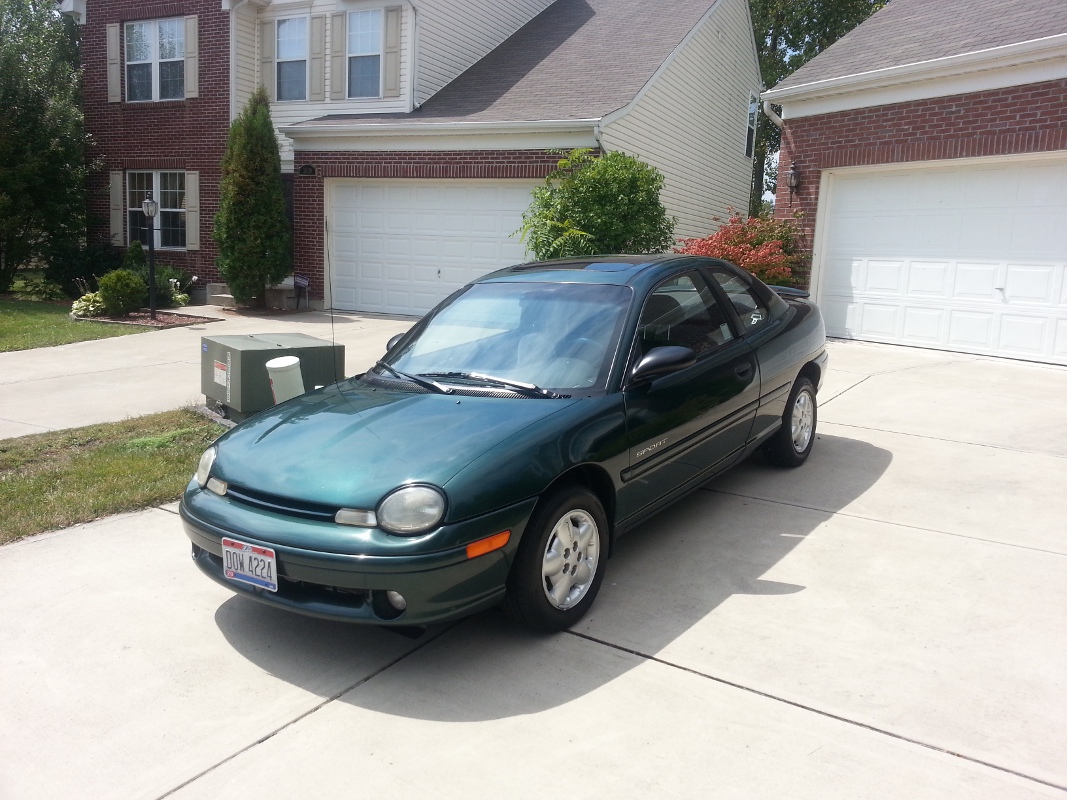 I think she looks pretty good for 14 years and 187k miles.
I will try to keep this updated if anybody is interested and try to take more pictures along the way.