Some more progress: since the paint on my DIY airdam was already chipping I plastidipped it. We'll see if it lasts any longer. So far it seems to be holding up. The speckles on the image are just reflections from the flash: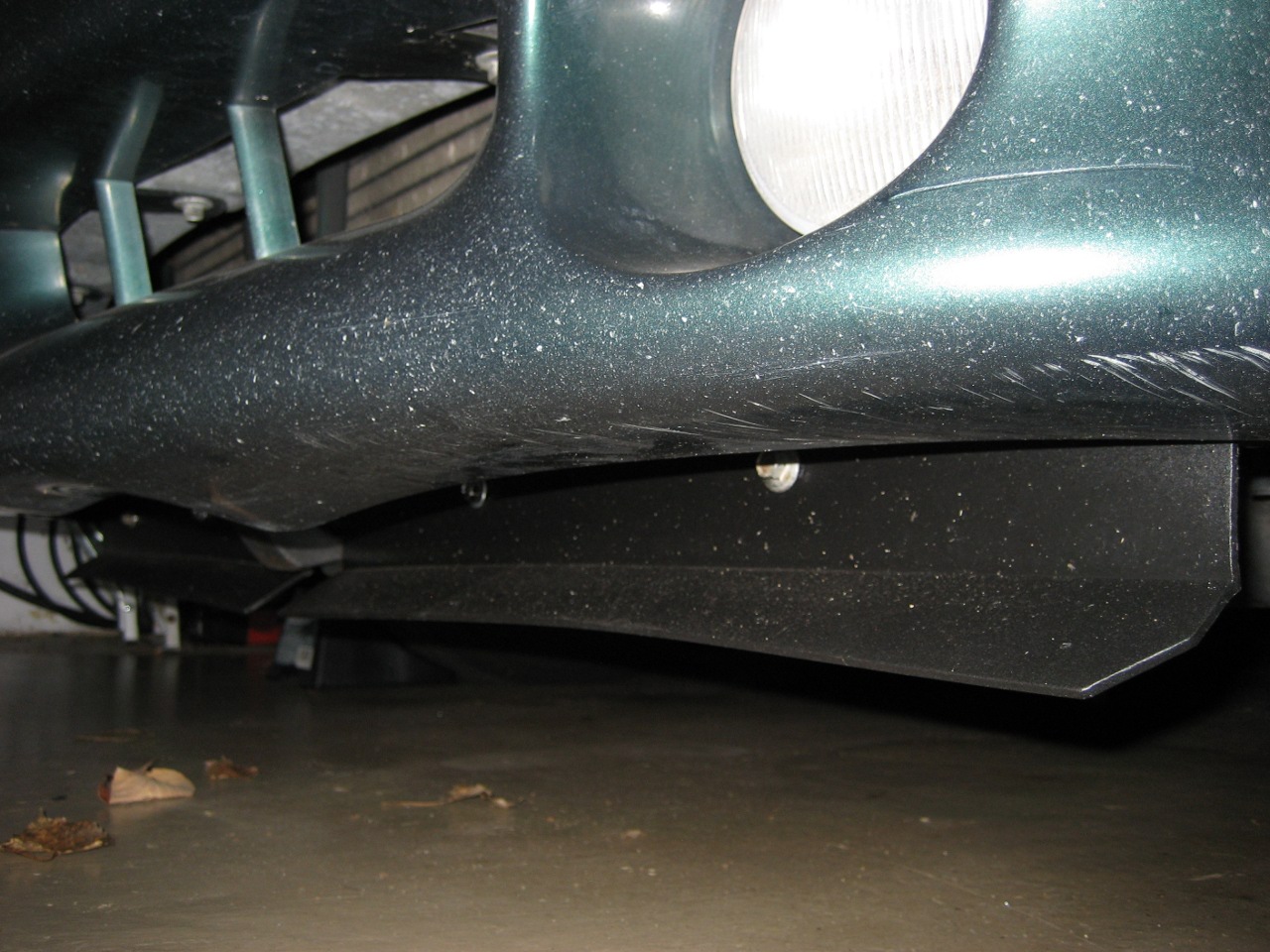 Tonight I replaced the wheel bearings/hubs since the old ones seemed hard to rotate around. They were probably still the original so I figured it would not be a bad idea to just replace them on both sides: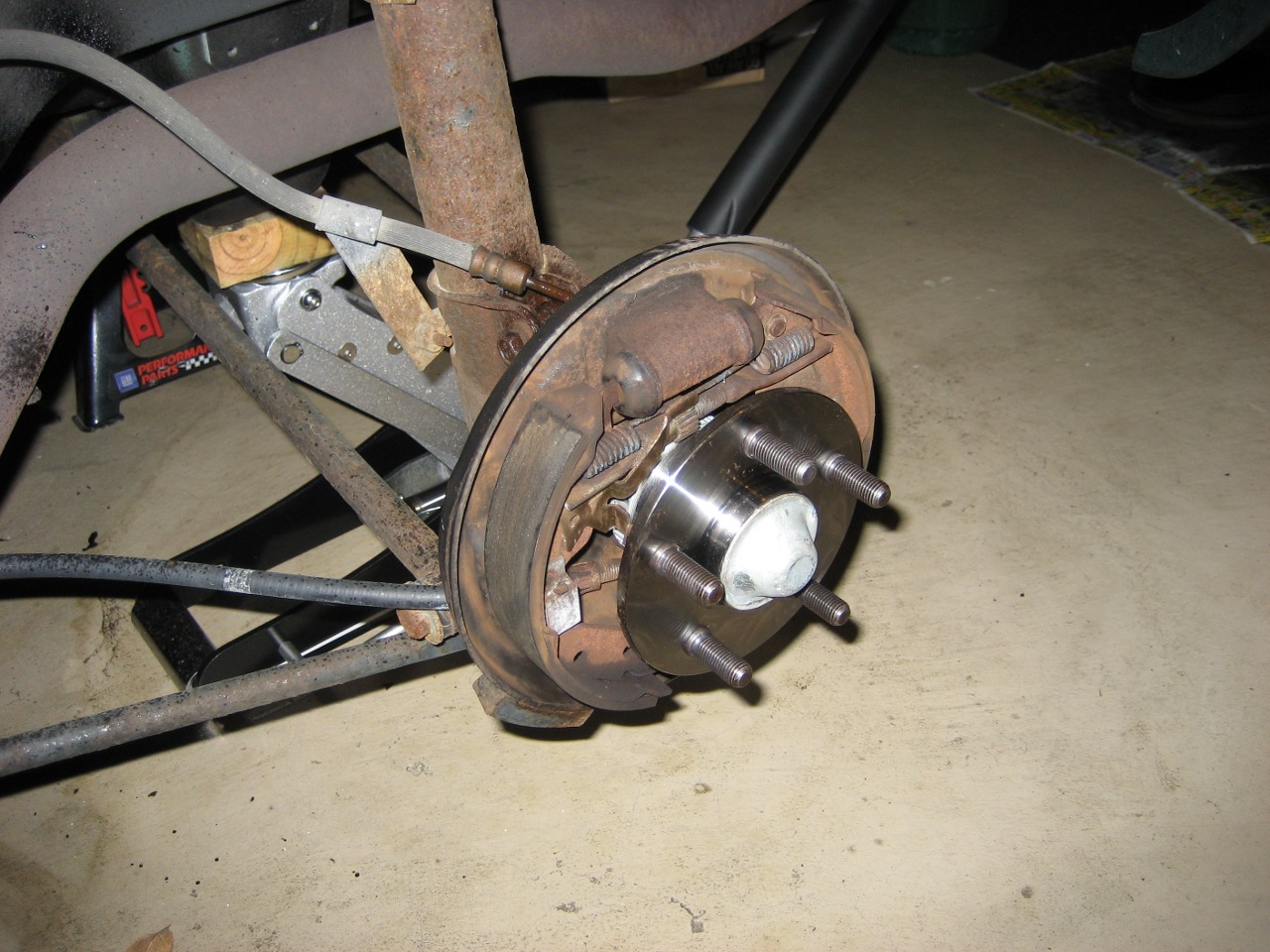 While the drums were off I figured I might as well give them a quick coat of paint. I am waiting for them to dry so that I can put everything back together: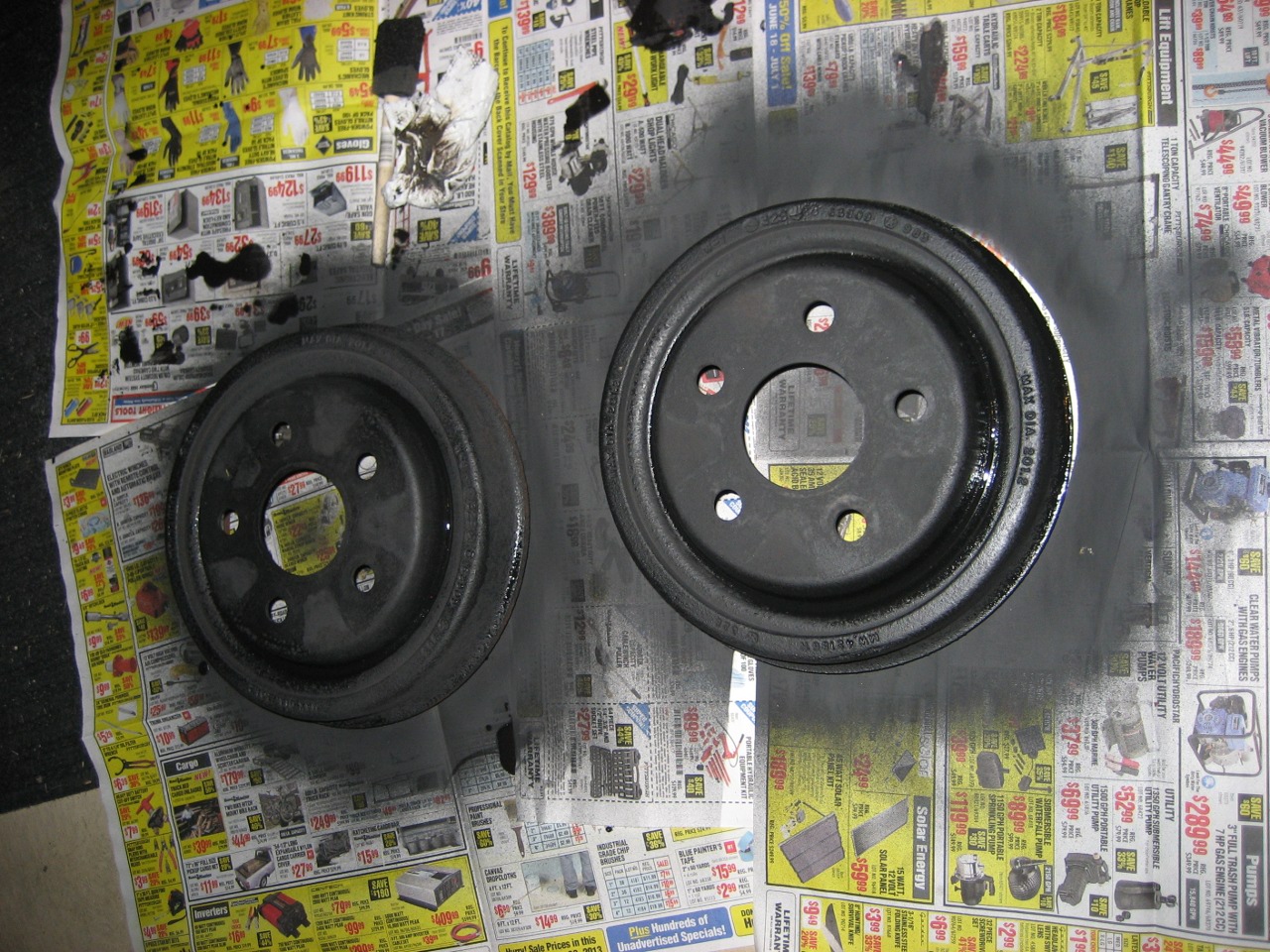 The next items on the list are going to be suspension and tires. I am still not sure whether I want to go with coil overs or just quick struts. I am not really looking for lowering the car or more stiffness. I will have to do some more research but I think I still have some time before it really needs to be done.