Hey guys been forever since Ive been on here things been going pretty good got a new build going on just thought I would have a thread on here unlike the 2gn the guys on all the DSM forums make me
Well here it is a 92 Eagle Talon TSI AWD. When I bought it had a blown up turbo. So I got it for a measly $400. Body wise its pretty clean here it is the day I got it home.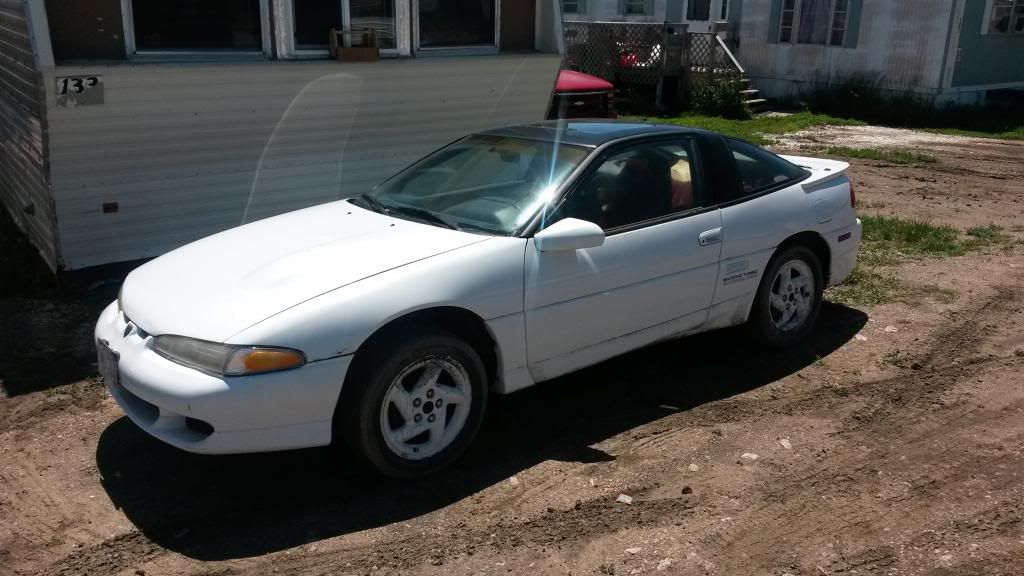 Then I pulled the engine so I could do a good cleaning and have the engine checked out by a shop to make sure it didnt need rebuilt. Everything checked out great so just cleaned up the engine bay a bit and spraying it flat black
I have never been a fan of white cars for a dd I like flat black look a lot but Ive always loved flat black cars I think they look sick as hell and Ive always wanted to try out using Plasti Dip so I figured what the hell ordered one of their 2 gallon professional kits and I can say it works good. Also threw on a set of 2nd gen Eclipse rims I love the look of them not too big only being 16" and they are 6lbs lighter then the stock 1st gen rims each.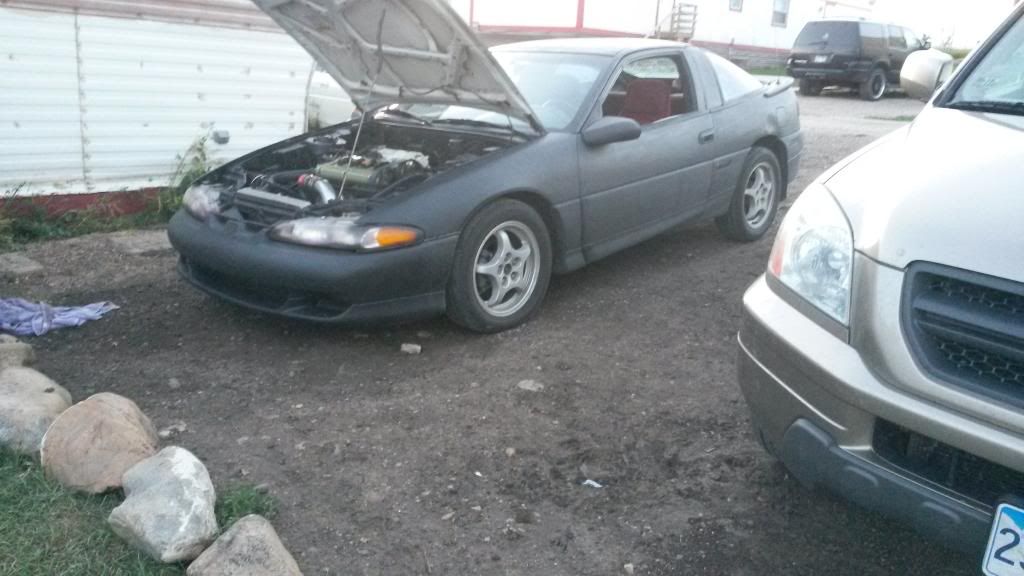 It turned out nice I think it matches the factory red and black interior very well I did all the jams also seems to hold up very well.
Now onto the good stuff for the most part its fairly stock so far Ive just upped the boost from the stock 11psi to 16psi, coil on plug ignition, cone filter, Mishimoto Radiator, I threw a Venom fuel rail I had laying around from years ago when I was planning and doing a 4G63T swap in my Starion back in highschool, Optima Red Top and a Buschar Racing FMI in flat black so it doesnt catch too much attention. I also had them put in a new headgasket, water pump and gates racing timing belt while the engine was out.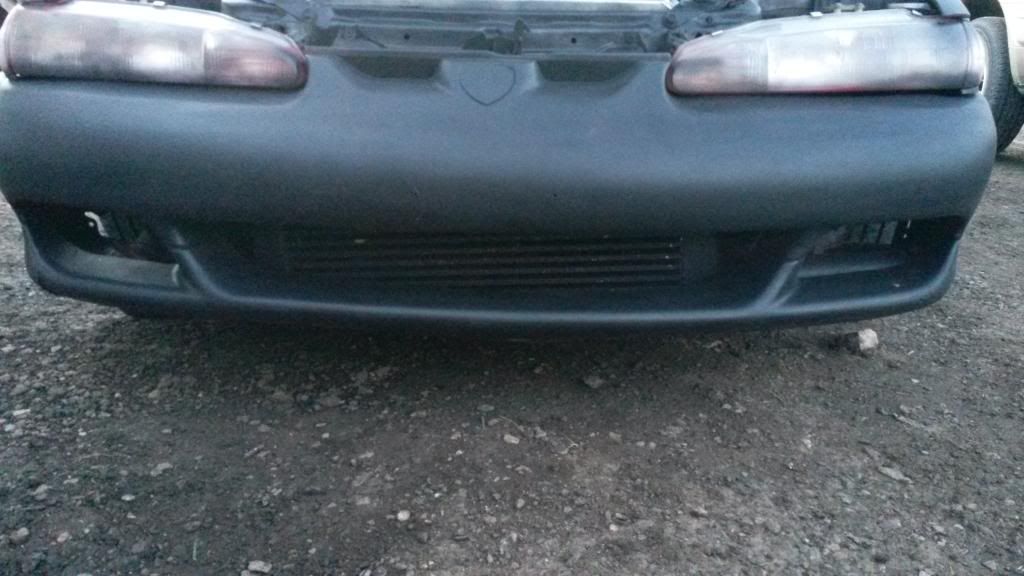 Still have to figure out a way to mount the FMI so it sits level because it really bugs me just haven't brought myself to rip the bumper off again over all I love the car and have big plans for it and performance wise its a hell of a improvement in performance and handling over the ATX neons Ive owned you just really cant beat the all wheel drive.
Let me know what you guys think