---
LIZSRT4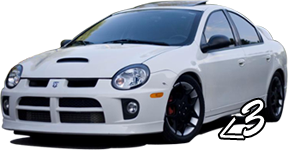 ---
2GN Member
Posts: 4100
Joined: Tue Jan 30, 2007 11:23 pm
Location: Frederick, Maryland
Contact:
Aaron, post your XBOX LIVE gamer tag in here!!!!
occasional demons wrote:So maybe a FuzzyDanteHagan sammich might just beat a FuzzyHagan.
Danteneon wrote:My advice is to fight those urges and enjoy the fact that you have both X and Y chromosomes. And an SRT. And your hand. You don't need a girl.
---
2GN Member
Posts: 2328
Joined: Fri Dec 15, 2006 9:36 pm
Location: York PA
Contact:
BoneYardRacing
---
2GN Member
Posts: 49
Joined: Wed Jul 04, 2012 4:51 pm
Location: Kingdom of Maustonia
I've been playing BF3, Minecraft and I just picked up Forza 4. So feel free to add me!

GT: LordGoodbytes
2003 Dodge Neon SXT MTX = SS Deathstar Supergalactik
---
2GN Member
Posts: 33
Joined: Fri Jan 05, 2018 8:18 am
Don't game too often on my Xbox One, but I'll post this here anyway
XBL: CharmfulPeace
2002 Chrysler Neon LE
1992 Honda Accord (Sold)
2004 Oldsmobile Alero GL (Sitting)
1992 Plymouth Acclaim (Sold)
---