2GN Veteran
Posts: 5590
Joined: Wed May 06, 2009 7:17 pm
Location: Fredericksburg, Virginia
---

---
2GN Veteran
Posts: 5590
Joined: Wed May 06, 2009 7:17 pm
Location: Fredericksburg, Virginia
That one is good, however, the major reason i don't like that one as much is the stupid music they play in the background. I would prefer to hear all the cars, rather than to dance in my pants to the grovy music of the seventies.
---
---
Sorry Passt, but the Bullitt chase is way better than the Gone In 60 Seconds chase for sure. Way better sound and WAY better cars. The coolest cars in the Gone In 60 Seconds chase were the 1970 Coronet police cars! That '73 Mustang is lame.

Have to give both chases props though for using only one car for the scenes. I hate the chase scenes in recent movies where they make a huge jump and demolish the whole front clip, but 5 seconds later the same car is flying down the road with little to no front end damage. lol
2001 Z06 - VRX3 cam, longtubes, B&B exhaust, RPM trans, CCW Classics, etc etc etc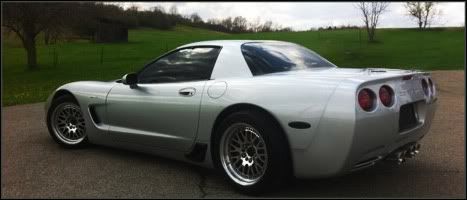 1997 Civic DX hatch - 2006 BMW 330xi - 1997 Jeep Wrangler
---
---
2GN Member
Posts: 660
Joined: Sun Jun 28, 2009 8:15 pm
Location: Callander,Ontario, CANADA
Sorry guys..those were set up and in controlled environments...so this chase beats them.
The reason I say this is "it's real life chase" and the criminal that has the serious wheel skills is...you guessed it...15!!!...kid doesn't even have his licence.
http://www.youtube.com/watch?v=BZ-CbExaqsc
"
Going to Drive My Neon till it Dies
"
member #75
---
2GN Member
Posts: 135
Joined: Tue Jun 12, 2007 7:52 pm
Location: appleton WI
---
2014 Platinum Contributor
Posts: 8254
Joined: Wed Aug 02, 2006 2:49 am
Location: Indianapolis, IN
From
The French Connection
- not a "car chase" but a car chasing an elevated train. IIRC, the commentary on the DVD said that the film production company didn't get permission from the City of New York before doing this so a lot of this is
real
traffic. Not much left of that poor Pontiac Tempest when Gene Hackman was through with it.
http://www.youtube.com/watch?v=Hu3GmRQ-U9k
Official "I'm Going To Drive My Neon 'til It Dies" Club #10
---
2GN Member
Posts: 1335
Joined: Sat Mar 15, 2008 8:31 pm
Location: Tampa, FL
---
2009 Silver Contributor
Posts: 2103
Joined: Tue Mar 25, 2008 4:30 pm
Location: Orlando, FL
nuthin like havin free reign over a custom built section of highway.
Official "I'm Going to Drive My Neon till it Dies" Club #000038
hul kogan wrote: And from thy shadows he comes to rippeth thine buttholes. :lol
MoxHair wrote:You should never throw parts at a car.. You'll dent the exterior.
---