how to install extended rear wheel studs
no cutting no drilling nothing major needed
parts needed
Arp-100-7715 (lexus IS 300)x2 (67+ shipping)
open ended lug nuts (price varies)
tools needed
Air hammer makes it easy but regular hammer will work
Air or Power impact gun
Some sort of spacer i used about 20 big washers
a old lug nut dont use a new one might mess it up
Lets begin
Step 1; jack the car up on either one side or both sides to get the tire off
Step 2; Remove tires, caliper and rotor
Step 3; take air hammer and hit the stud until it comes out
Step 3a; if you dont have an air hammer up a old stud on the end and hit it. reason being is you dont want to mushroom the end of it and have an issue trying to get the stud out of the hole
Step 4; remove all studs
Step 4a; optional good time to clean the hug with wire brush
Step 5; install one stud at a time slide it in the opening between the hub and e brake assembly and allign it with the hole and pull through
Step 6; place some sort of spacer or what ever you have on the stud and put old lug nut on the stud
step 7; now with impact tighten the lug nut onto the stud, watch the back of the wheel hub and stop with the stud is flush up agains the back of the hub. once the stud if flush you can stop using the impact.
Step 8; repeat with the remain 4 studs.
Step 9; after you have all 5 finished double check the back of the wheel stud and make sure the stud is completly flat up agains the wheel up.
Step 10; reassemble everything and then put wheel or spacer on and put on the open ended wheel lugs
and thats it. dont forget to torque down the lug nuts.
Step 3;take air hammer and hit the stud until it comes out
Step 4; remove all studs
Step 5; install one stud at a time slide it in the opening between the hub and e brake assembly and allign it with the hole and pull through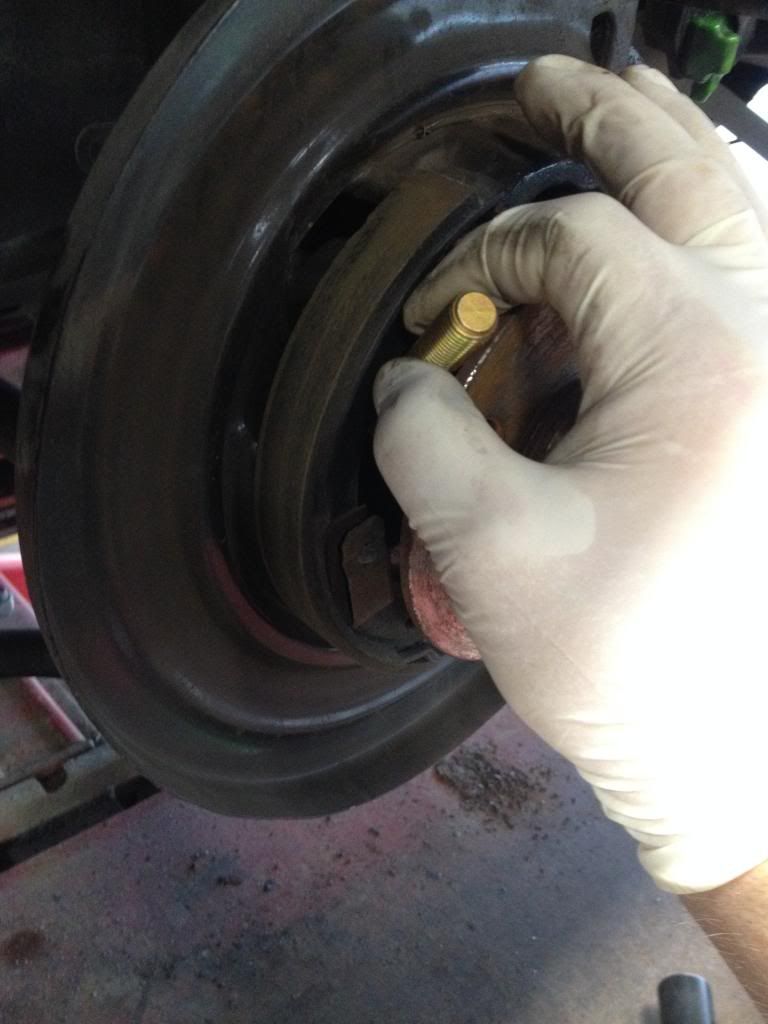 Step 6;place some sort of spacer or what ever you have on the stud and put old lug nut on the stud
Step 7; use the impact to make the stud seated in the hole completly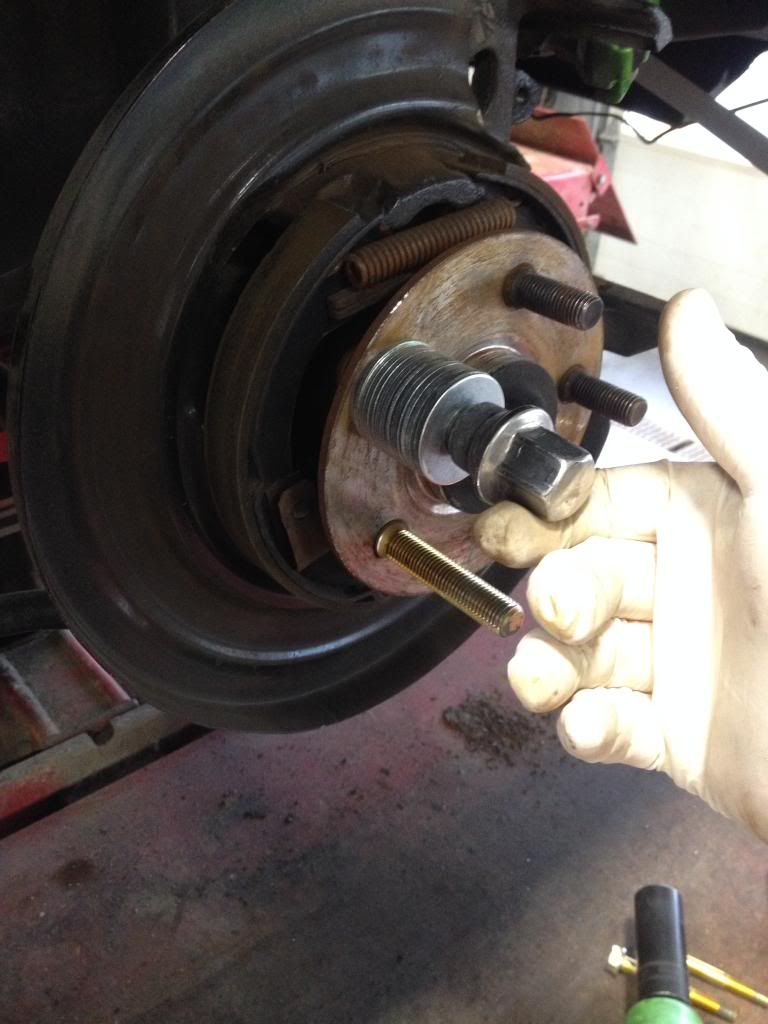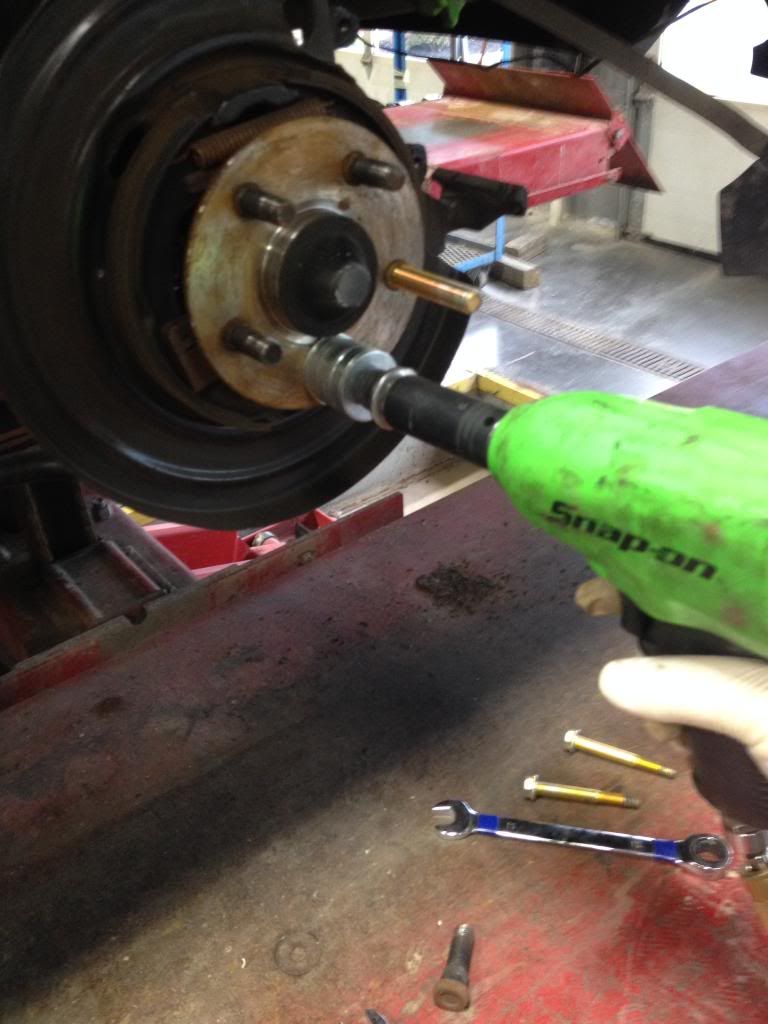 Step; 8