This is a Jeep site, but a lot of it will work for the neons, as far as head units and speakers. The amps could be wired in, if you can get one with the connectors attached.
Yes, there is bigger better newer stuff available, this is for the Mopar purists out there. Having the PN's makes it easier to search on line (eBay/other) for available used stuff.
http://www.wjjeeps.com/radios.htm
I am a little surprised this info/topic wasn't ever added to the FAQ section. There is nothing for audio. And I cannot create a new topic in FAQ.
Amp wiring: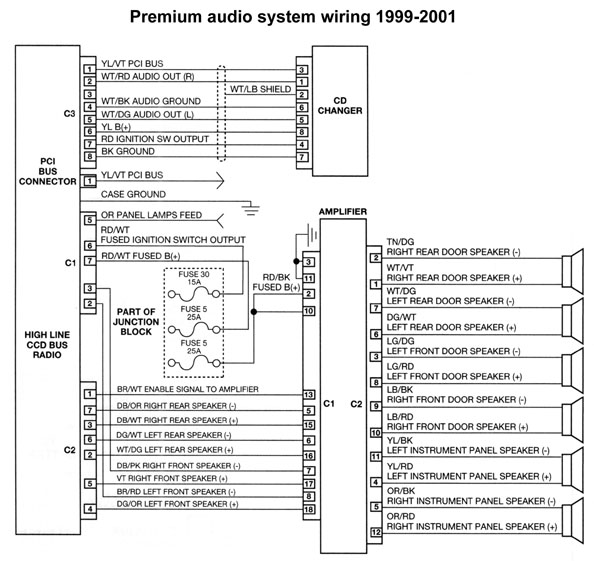 This is mostly for the connector pinout pictures
Edit: Audio wiring diagrams and pinouts are included in the above link.
Spoon feeding....
http://www.wjjeeps.com/audiowire.htm