I replaced my door check on the 01 around 80k I want to say.... and I can't remember exactly but it was definitely around $30-40 from the dealer.
My sister's 02 with 40k had the same thing happen. When you open your door after this thing breaks, it pops a few times as the plastic sleeve inside is now moving when it shouldn't be.
Here are pics of my old broken one, you can see metal at the end in between the bracket, you shouldn't be able to see that, there is supposed to be plastic around there. When this breaks, it allows it to move around.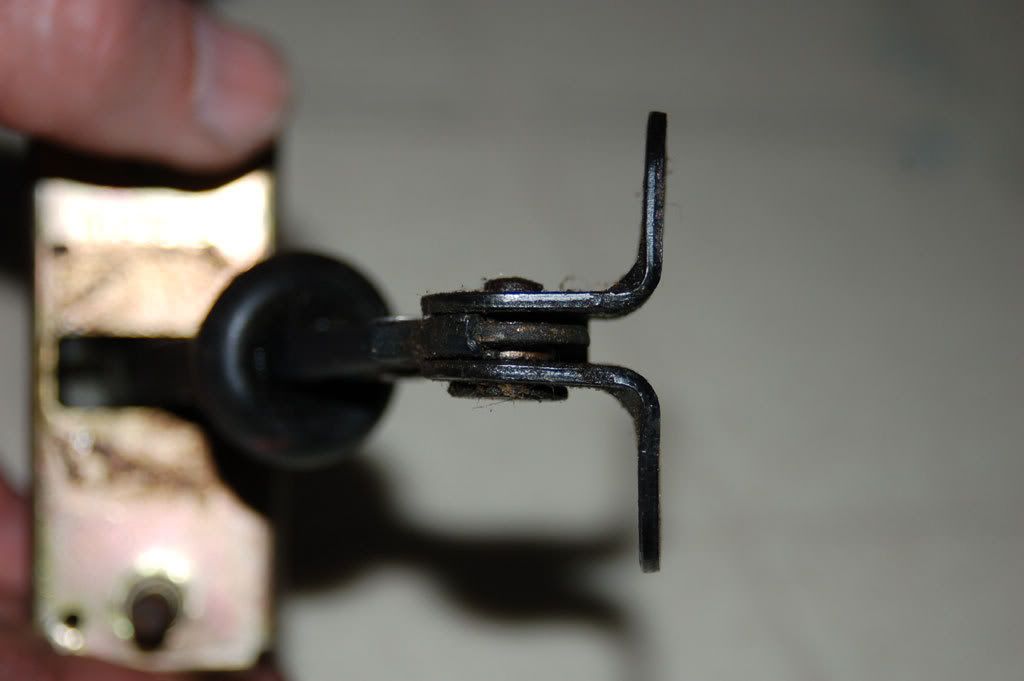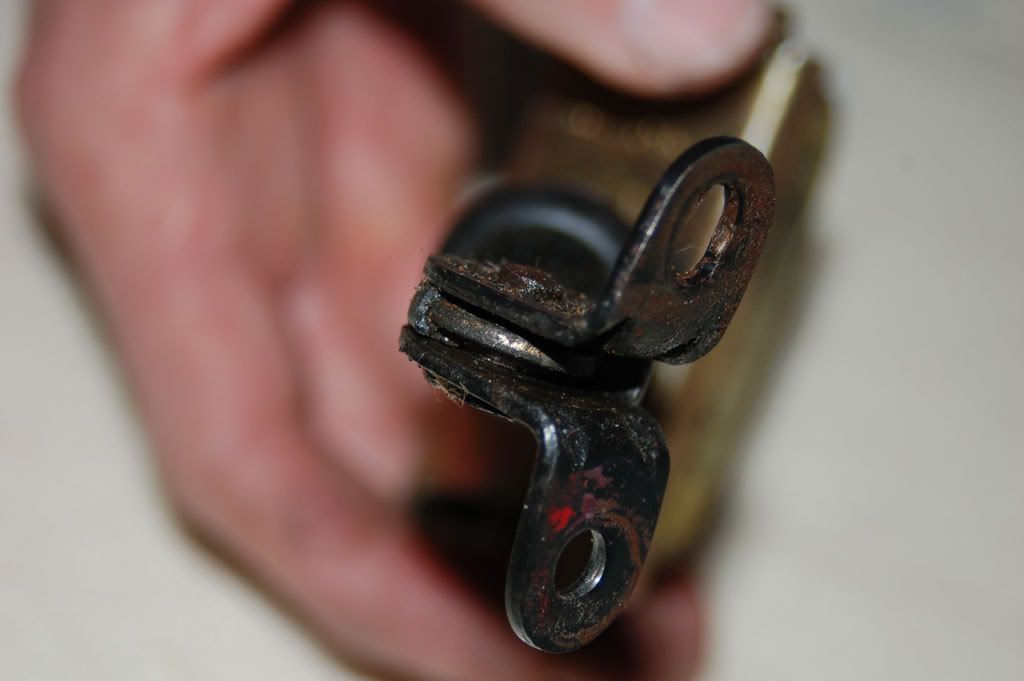 The fix.
What you can do is this:
-Close the door so it is not fully extended, but allows you enough room to get a drill in there, and drill a hole THROUGH the door check and the plastic inside the door check. Then you put a pop rivet through it to keep the 2 pieces together (that were originally together, but now that it is broken they are free to move separately), and then use a hammer to flatten the pop rivet so it does not interefere with anything.
Pictures of the process:
There is actually a small divot in the check, this is where you are going to drill through.
TO MAKE SURE THAT THE PLASTIC PIECE IS INSIDE OF THIS PART, DO NOT HAVE THE DOOR FULLY EXTENDED WHEN DOING THIS.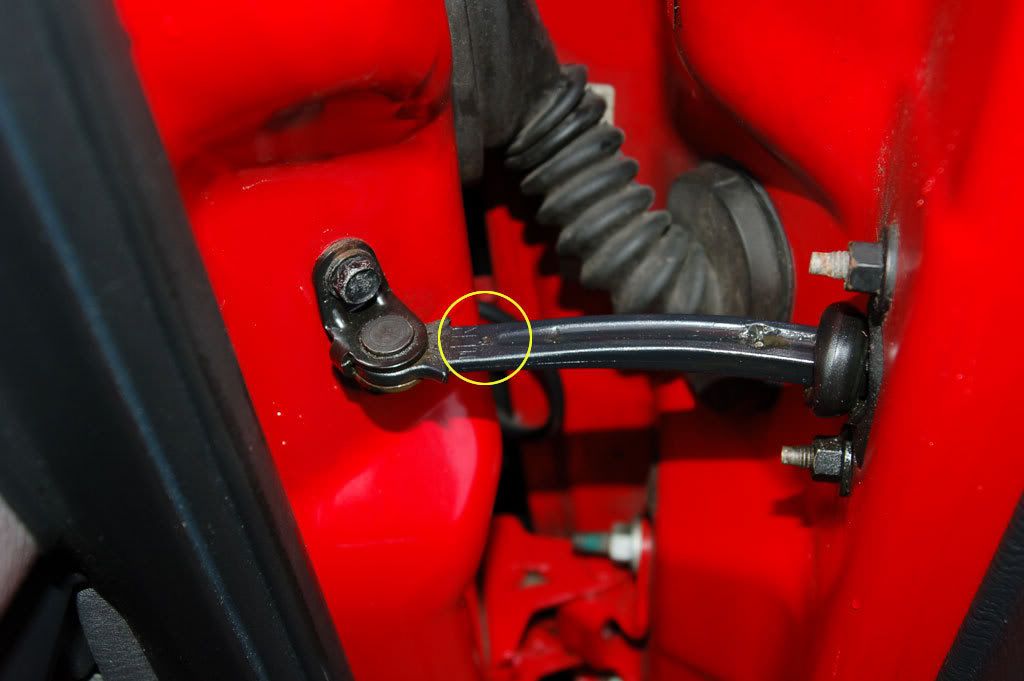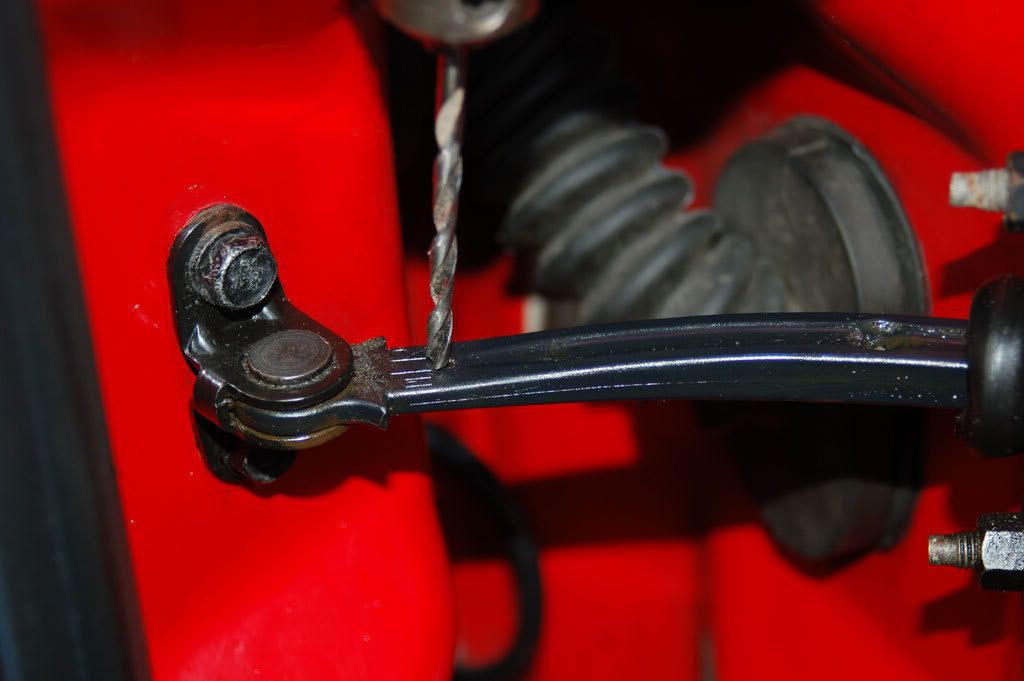 (the drill is slightly off in this pic due to holding the camera and trying to represent drilling lol)
After drilling the hole, put a pop rivet in. I do not have pictures of this, as I was taking pics of the door check on the other side (not broken lol). After putting the pop rivet in, use 2 hammers and flatten the rivet.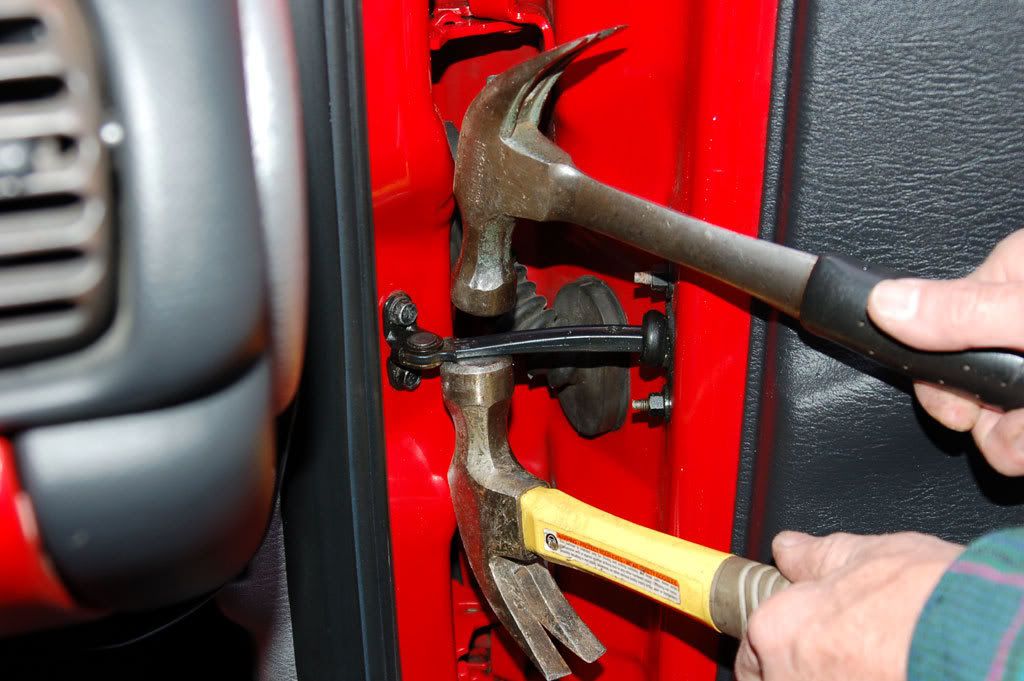 Finished product (my old broken one, now fixed, and now I have a spare!):