I noticed a few people were asking about this and since I bought some stuff to clean my brother's Jetta's lights I would just do a quick how-to. Now I'm quite sure there are plenty of other ways of doing this, but this should give you an idea of what you
can do
.
I used this stuff. It probably would have helped if I have a buffing machine, but oh well...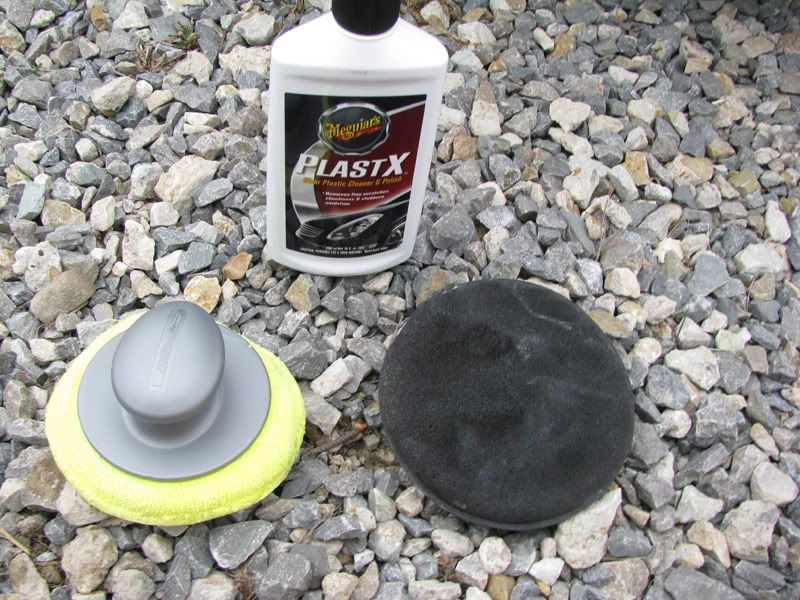 Before: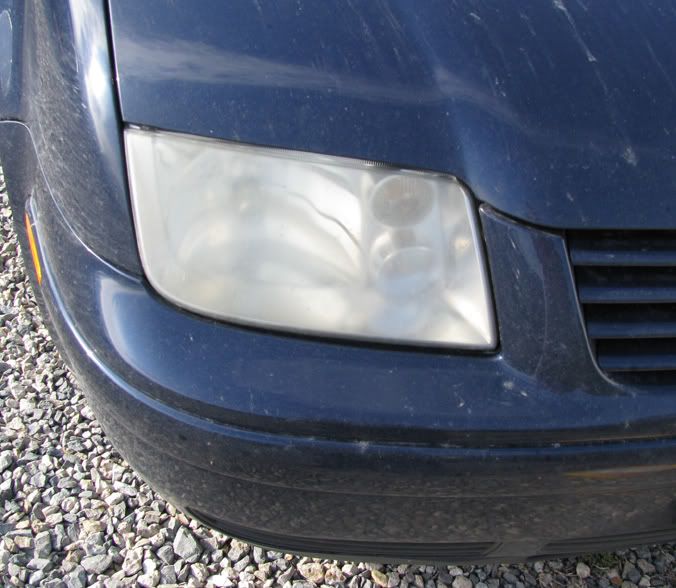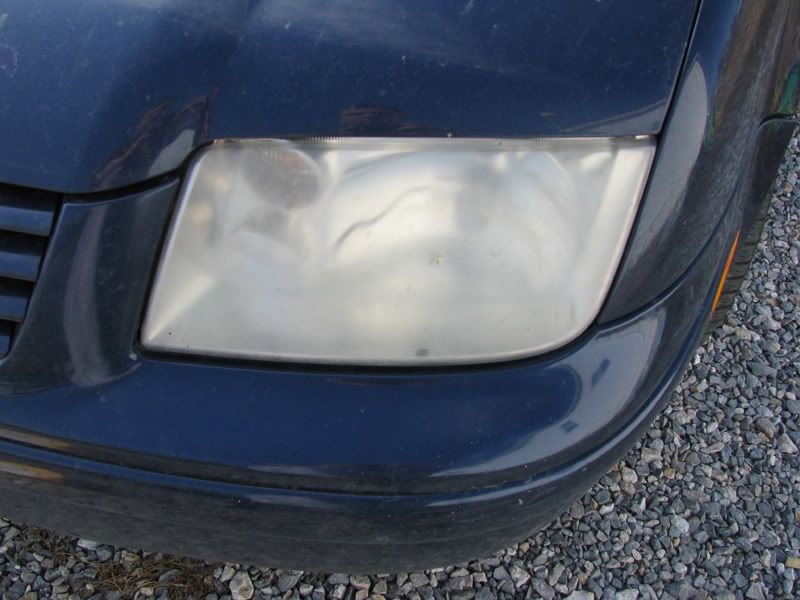 It doesn't take a genius, I just applied the stuff with the two applicators about 10-15 times each light. The stuff gets absorbed pretty quickly, so I wasn't out there for long.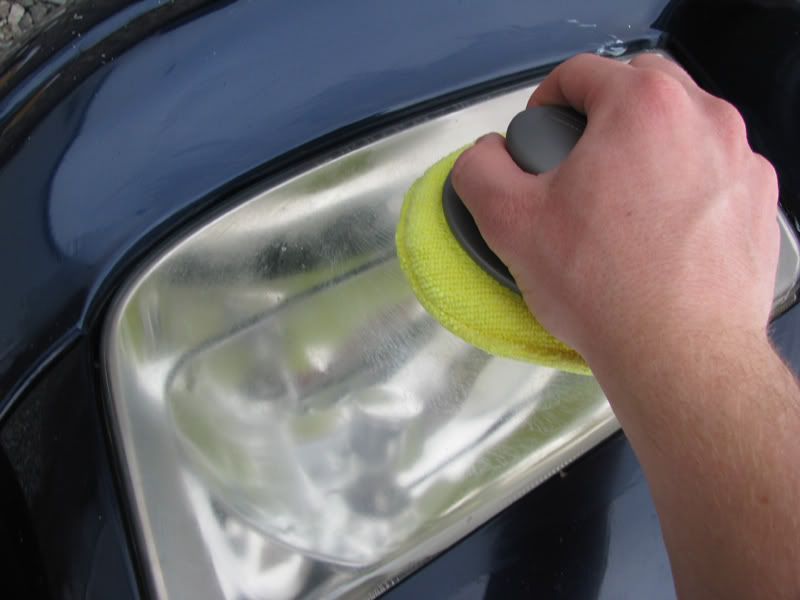 After: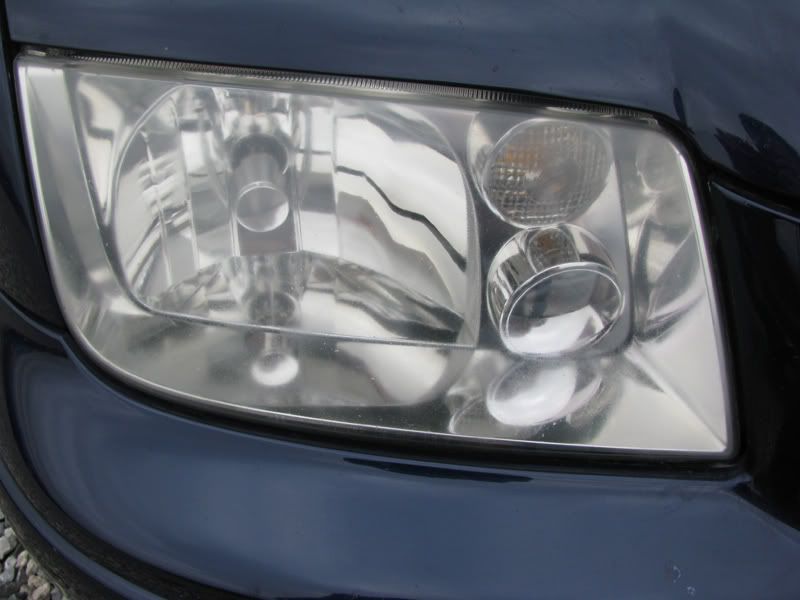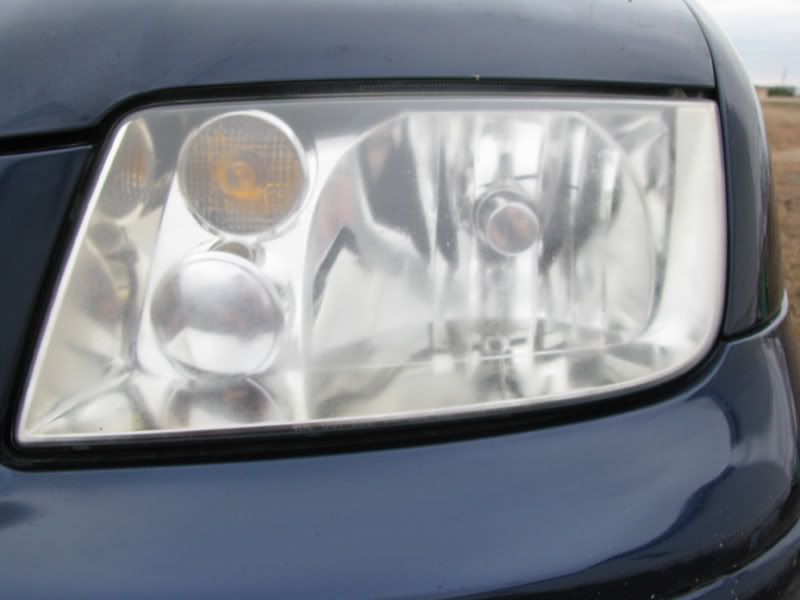 So in all, the car's right headlight came out a little better, and like I said before- if I had a buffing machine it'd probably do a little better. The more you use it, the better the result. I'm also open to any other tips you guys might have.