Disclaimer: I assume no responsibility for injury or death by following these instructions.
Tired of the green cluster lights? Changing them to blue LED's is very simple and wont cost you very much!
Tools and parts you will need:
- 8 LED lights, inverted lens wide angle, 12V 194 (6 if you dont replace the turn indicators)
- Philips screw driver, stubby and a long one.
- Pliers
- Piece of rubber hose
Overview:
We are going to remove the top dash cover, remove the gauge cluster, remove the old bulbs, and replace them blue LED's. Simple enough eh?
Steps:
Remove all 4 screws holding the dash in place.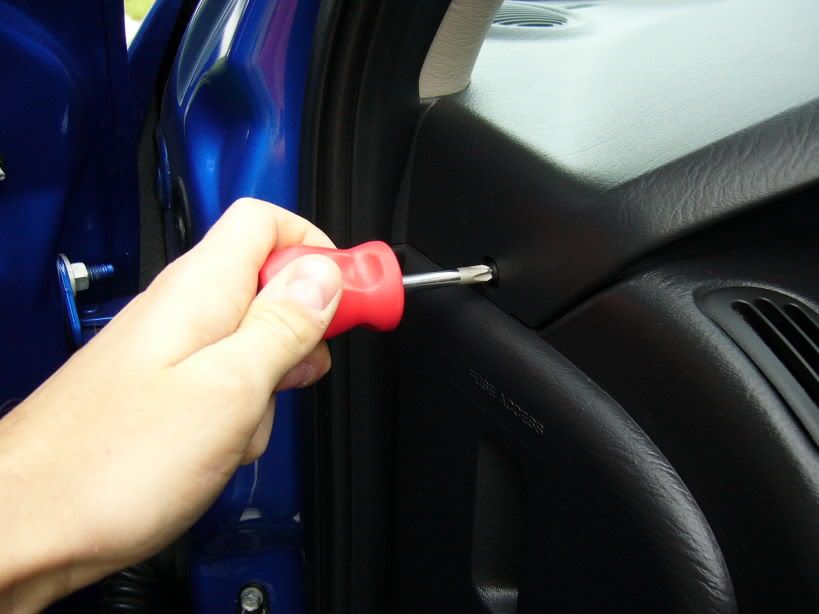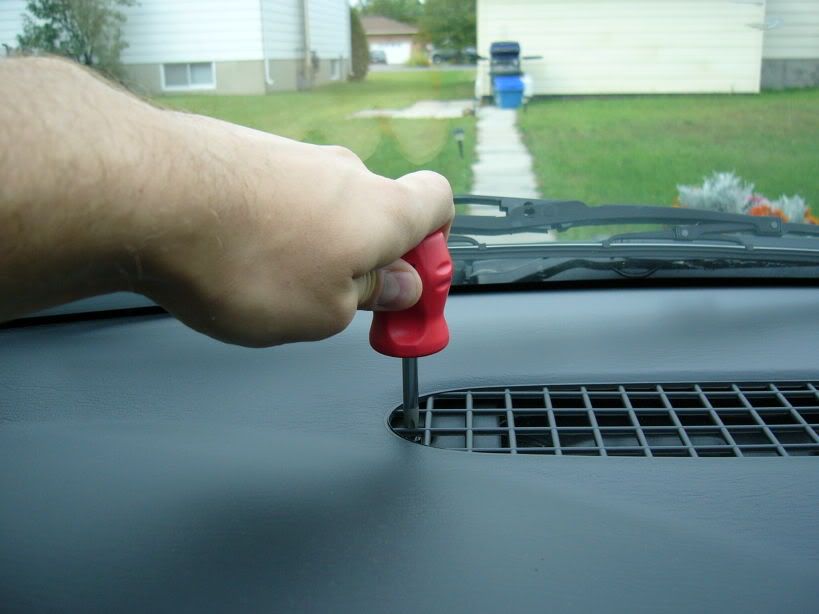 Remove the side pillar covers.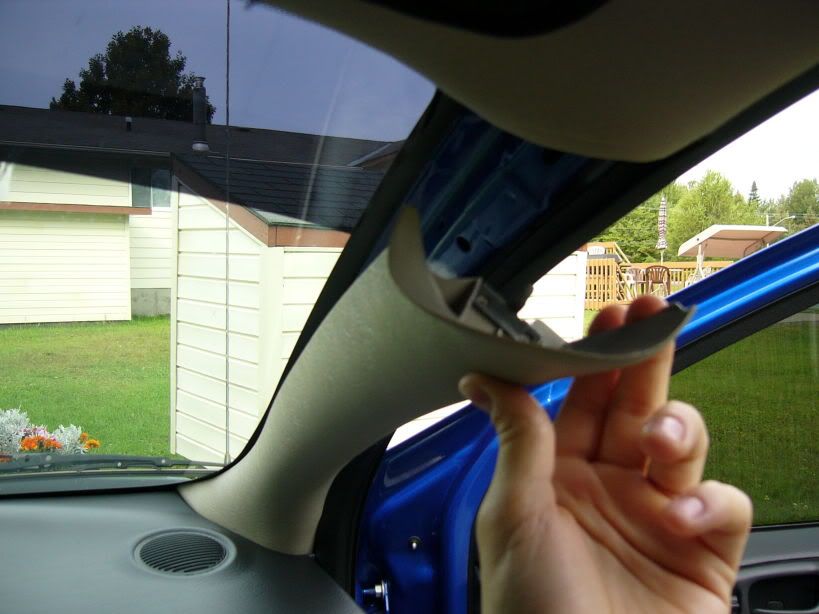 Remove the dash cover. Start up pushing up to release all the metal clips, then pull straight back.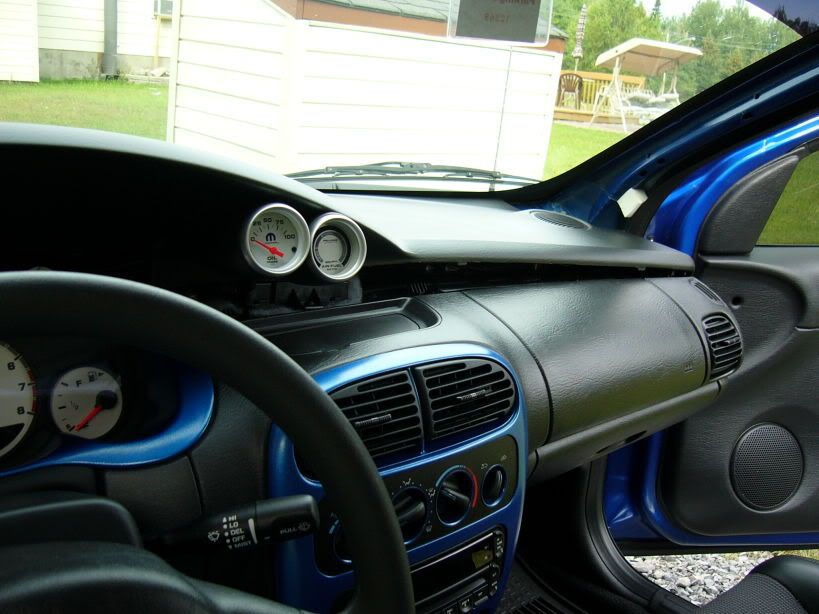 Remove the plastic cover at the bottom of the gauge cluster.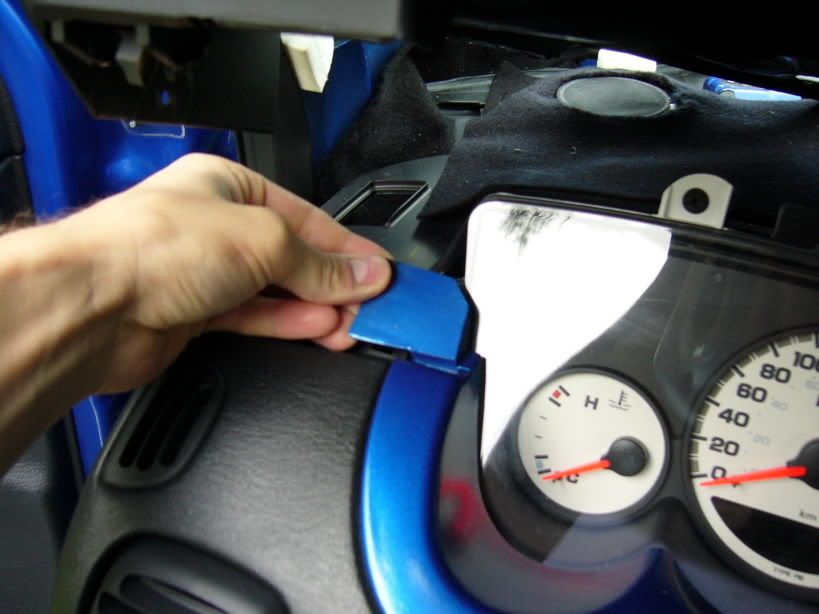 Remove all 4 screws holding the gauge cluster in place.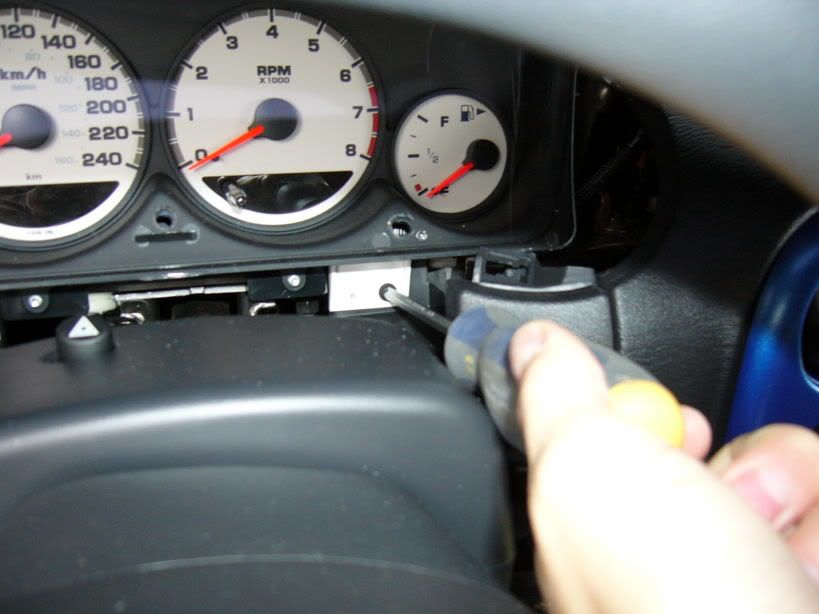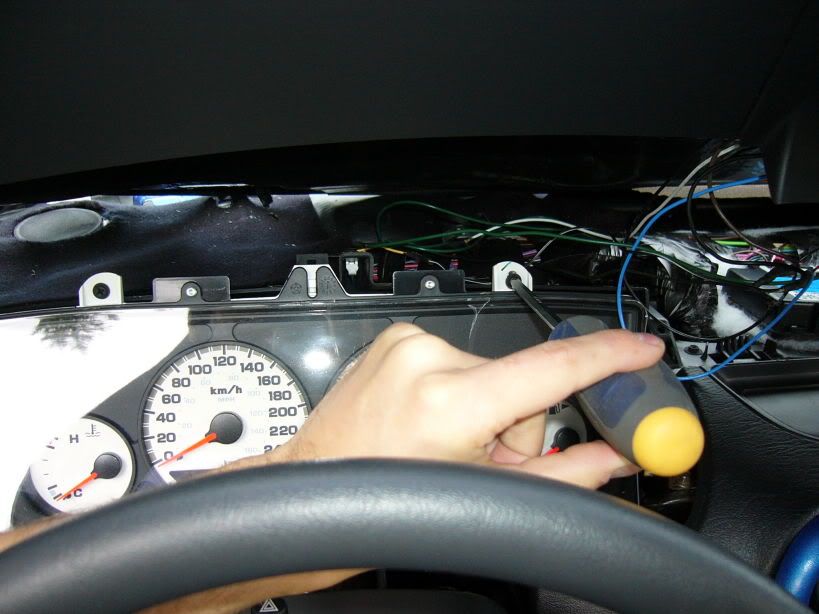 Remove the gauge cluster by simply pulling it forward. You don't have to worry about wires because the gauge just plugs into the dash.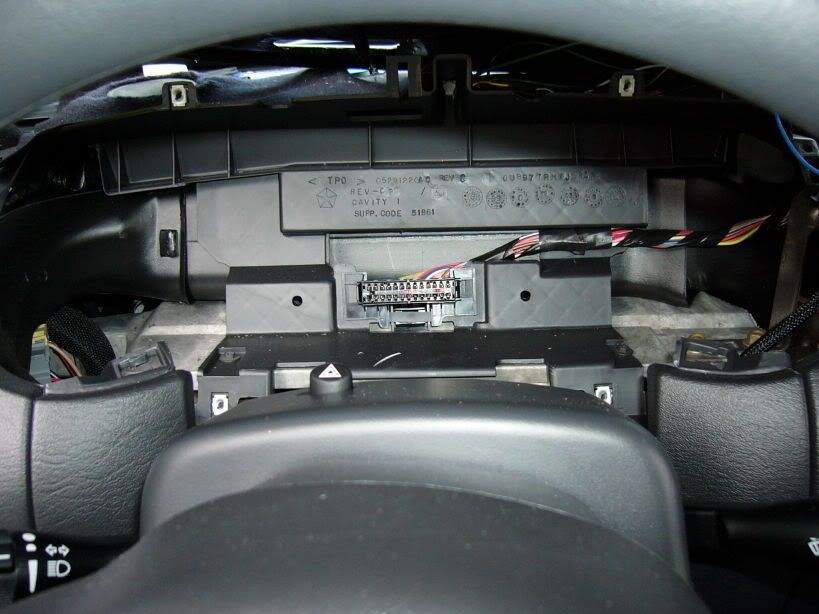 Remove one of the illumination lights by twisting it. They will be the big gray ones.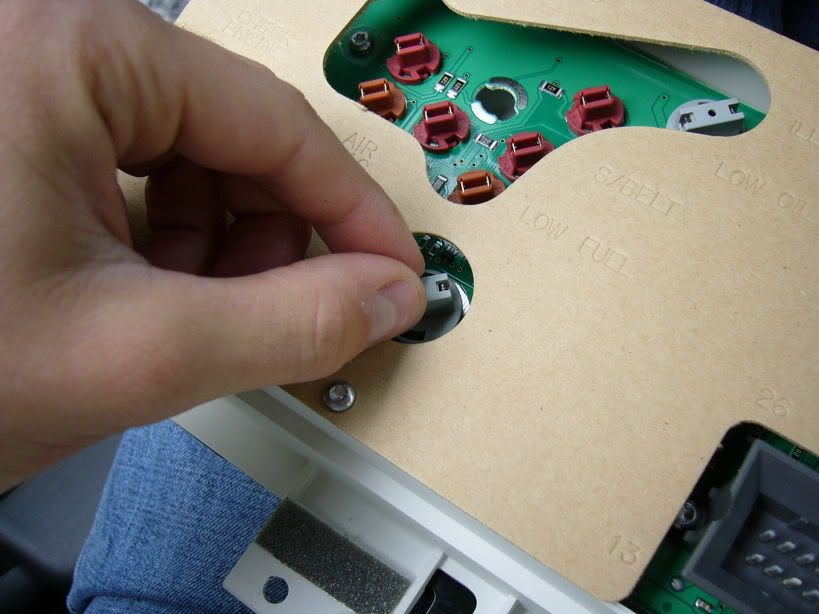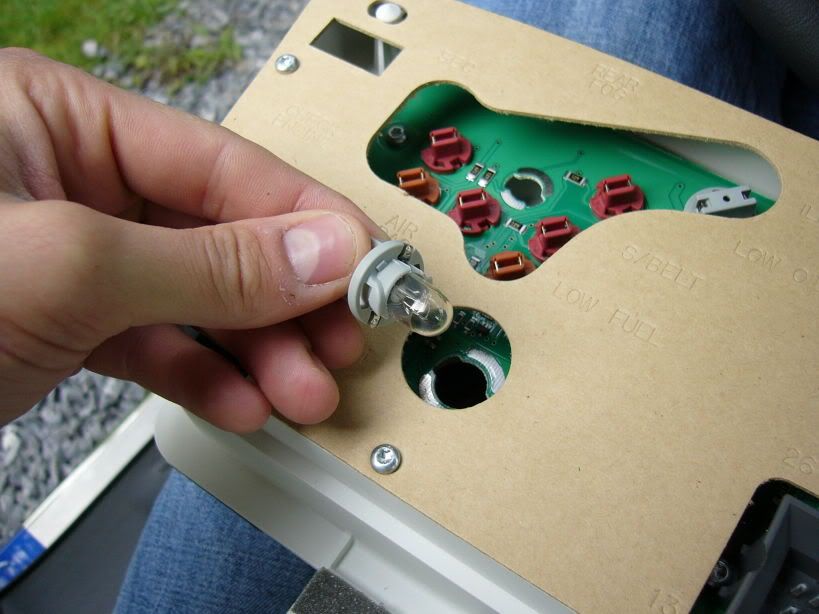 Now the difficult part. You need to remove the light bulb from the socket, but it is very hard because the light bulb is actually soldered in place. CAREFULLY used some pliers and an old piece of rubber hose to remove the bulb. Don't squeeze too hard because it will break and send glass flying everywhere.
*Update* - I've heard this only applies for 05 Neons.
Insert the LED into the socket. You need to make sure that your contact wires look like mine in the picture in order for the bulb to make contact.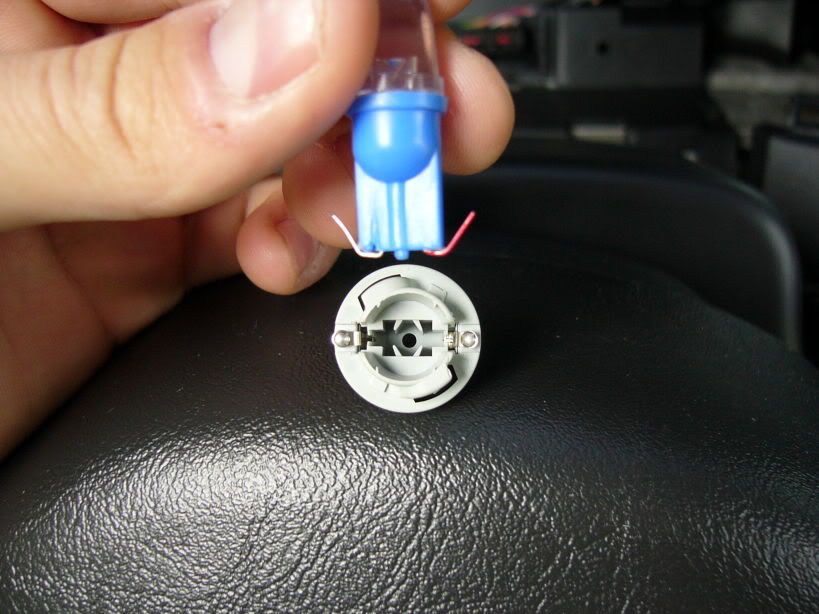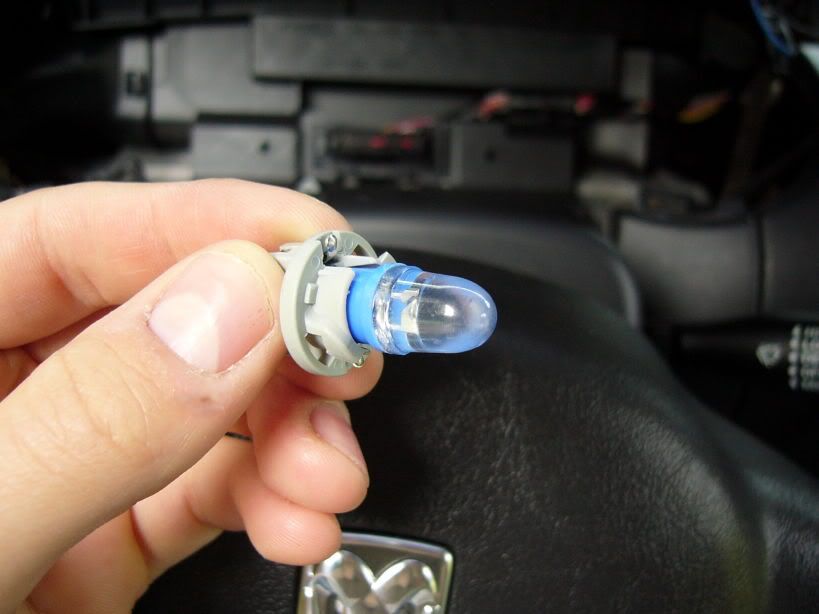 Now another tricky part. LED's are polarity sensitive. You need to make sure the positive terminal is connected to the positive power supply from the gauge cluster. This might take some trial and error to get it working. I suggest you replace 1 bulb at a time, plug the gauge cluster back in, and make sure it is working correctly. If it isn't reverse the bulb in the socket.
Here is the finished product. I'm not quite happy with the looks. I purchased the LED's that emit light from the end of the bulb and I think I needed the ones that emit from the side. Good enough for now but I will be changing them sometime in the near future.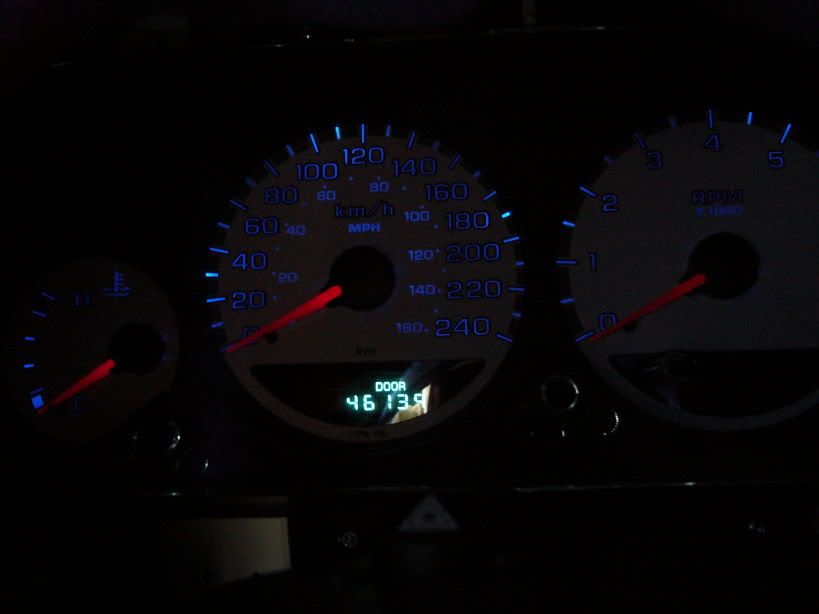 *Update - Replaced the LED's with wide angle LED's. Looks so much better. Not really the best pics but you get the idea.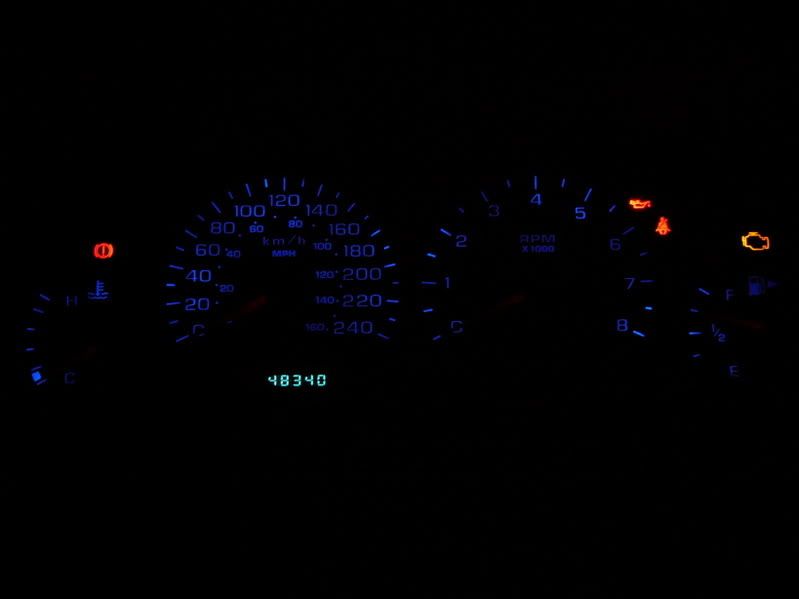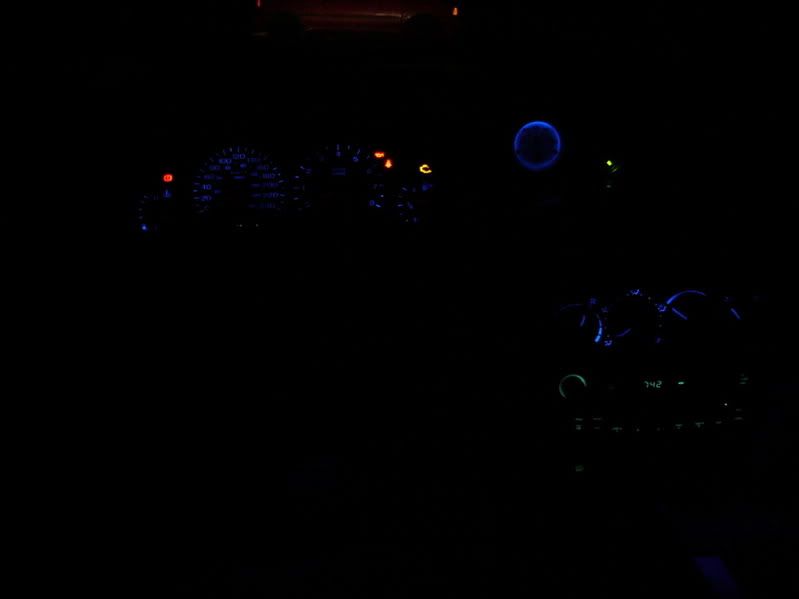 *Update - Here are a few places to buy the LED's
http://stores.ebay.ca/BestHongKong_Auto ... idZ2QQtZkm
http://autolumination.com/194.htm
http://www.superbrightleds.com/mini-wedge.html