So, there I was, finally taking pictures of my ACR in all it's dirty splendor. Most women do not like having their picture taken when they look less than perfect, and my Chtear is one of them. Warming up my car to go home, then on comes the CEL. Next morning I bring her into the shop, hook up the DRBIII, and pull this code...
P0456 = EVAP small leak
Now this is interesting, because I had a feeling that was going to be it. Why? Because over the past 3 months I have had 2 different repair shops ask me for this part...
The reason for the leak (and all 3 have been in the same place) is this...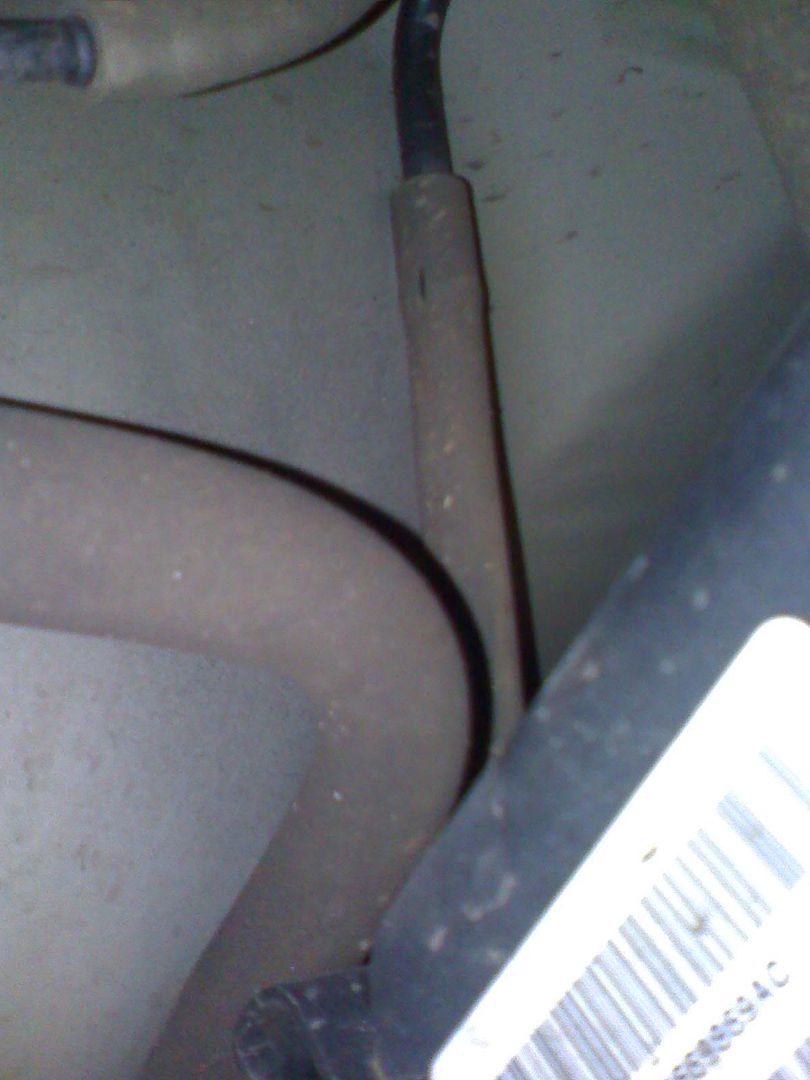 This is the upper part of the hose going to the plastic line. Well, it sucks to be you because according to Chrysler, you cannot get this hose...it is sold with the GAS TANK ONLY!
Ok, take a deep breath...we are better than this. There must be a solution. Of course there is! Well, the hose pulls off the canister, and comes off the plastic line after carefully slicing the hose to loosen it (do not cut too deep, you do not want to cut the plastic, then you will by a tank!). The hose sticks to the line after many years, so don't try to force it.
Ok, when it's off it looks like this...
So what to do? You could use a piece of 3/8" fuel line (which fits well at the line, but is tight at the canister) but getting the bend at the canister is doable, but is easily kinked. Fear not, for I did a LOT of hunting and came up with this...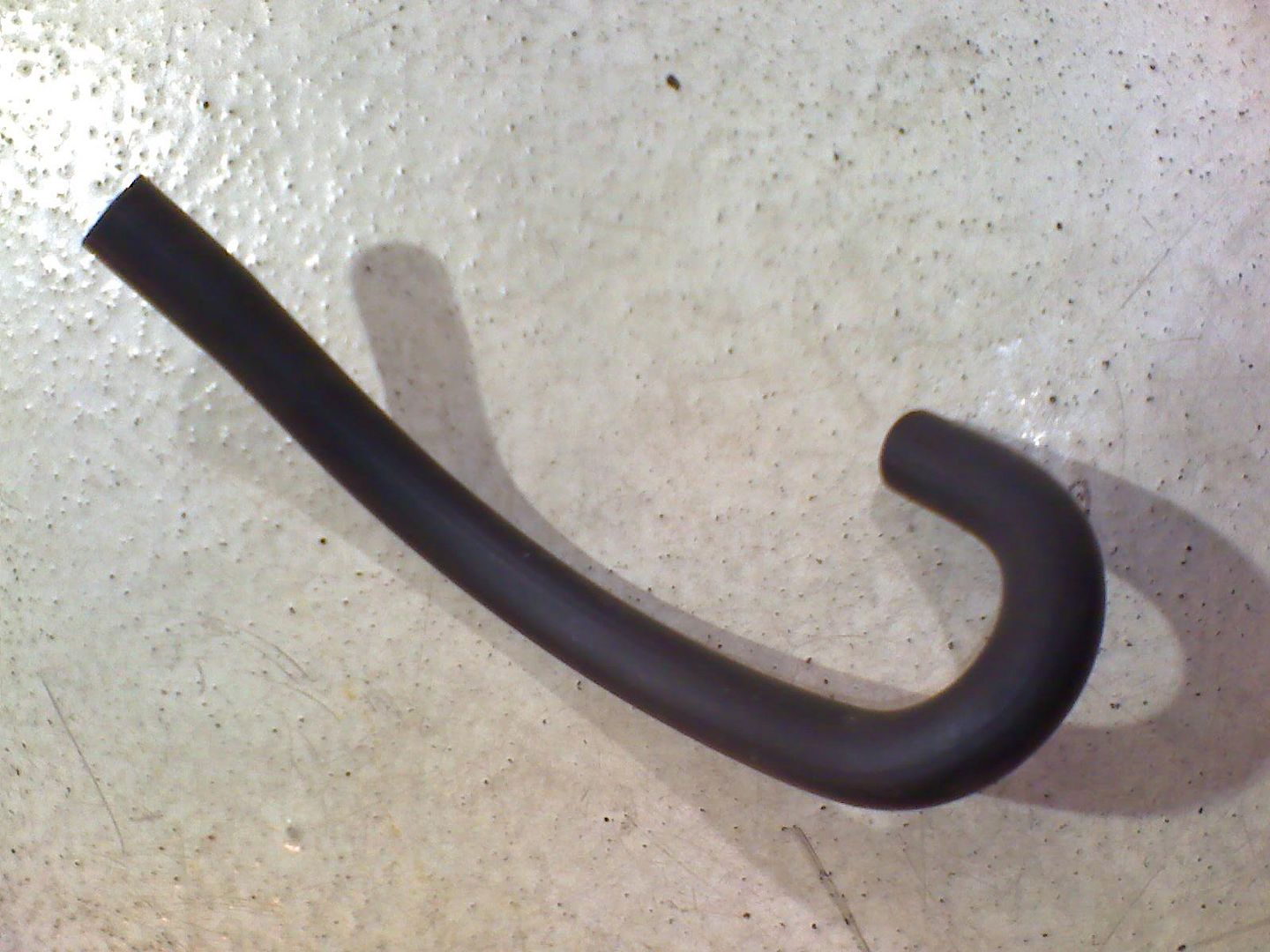 This is a PCV breather hose from a PT Cruiser...part #4884246AA MSRP $12.25. The differences are minor...
Once the hose is attached to the canister...
the upper part can be put into place with no kinking...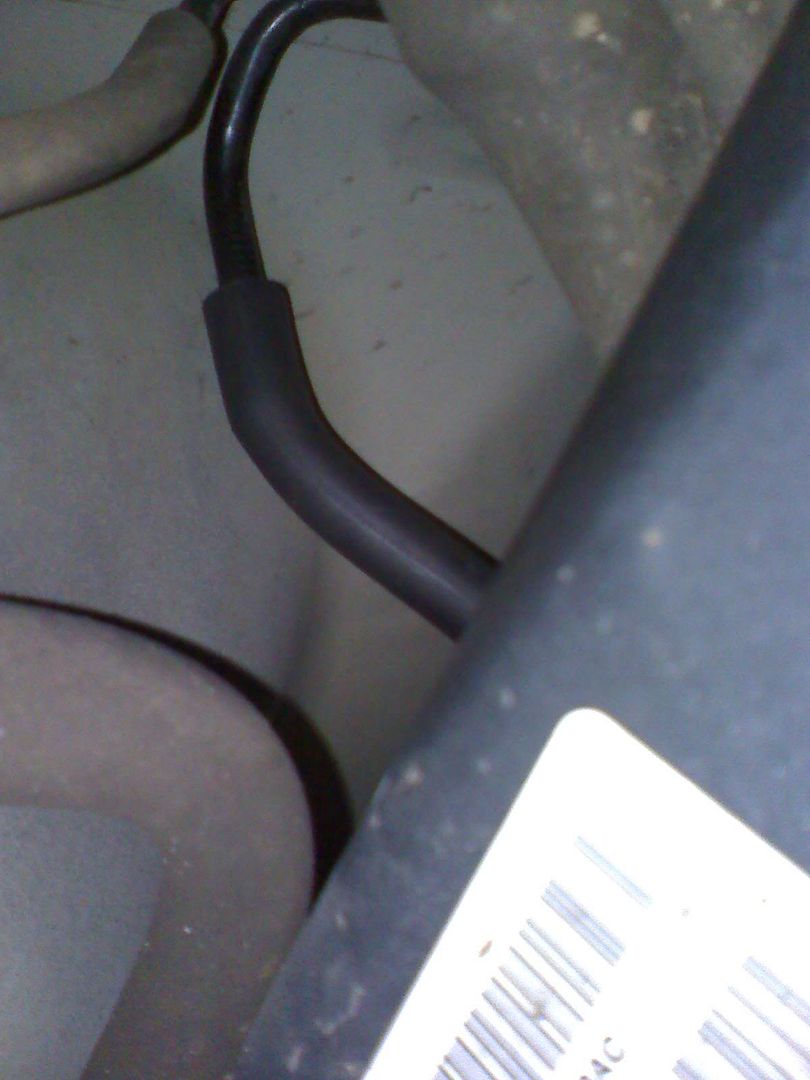 The lower part fits perfectly, but the upper where it attaches to the line felt a little loose to me, so I shoved it on a little farther than the original (1/4" maybe) and cleared the code. Guess what? No more CEL!!! If for some reason the hose won't hold a vacuum when the EVAP system does it's check, just put a hose clamp on the upper part and tighten LIGHTLY. Mine has not leaked, so I doubt you will have to do this.
Hope someone finds this useful