The first pic shows what happend. basically she darted out into on coming traffic ie me and we hit head on. i really dont know what she was thinking...
also i was not speeding at all! i just made a turn off yonge street and this happend about 35' from there. i was going about 50 and so was she.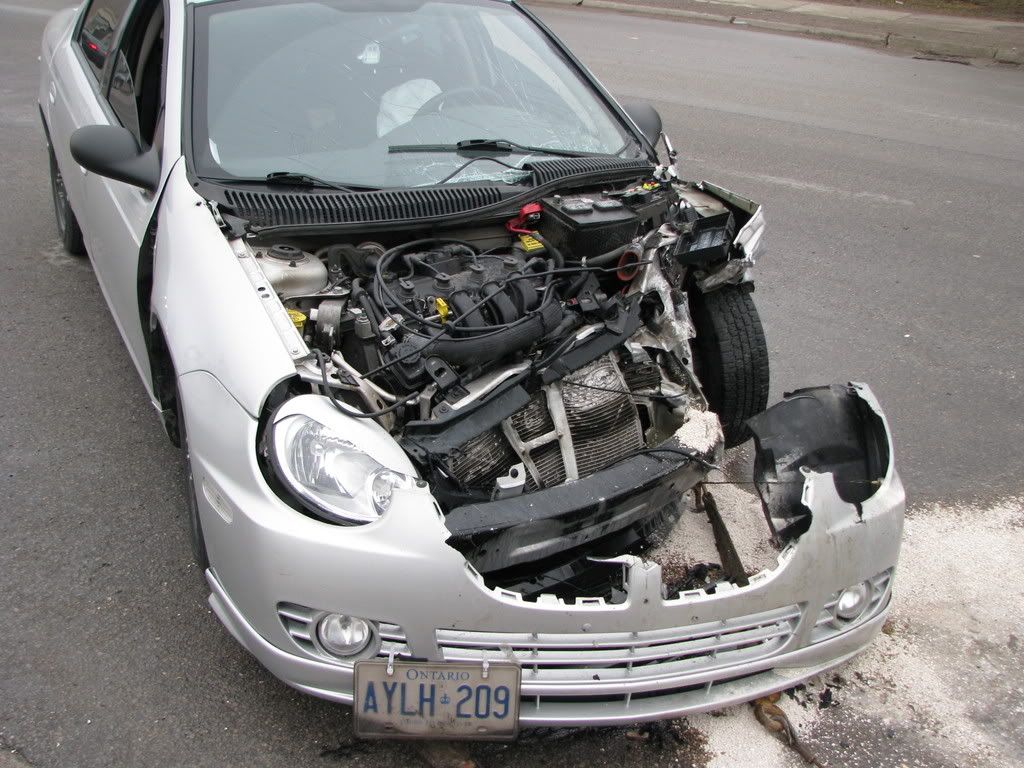 I am ok. one of my knees is a bit busted and i have some back pain but when i went to the hospital they said it should pass.