KrackstaR wrote:looking good dee, real clean.
I did it Joe!!!! LOL I put Blu in a car show yesterday hahahaha
Aint you proud of me?!?!?! LMAO
The team did our first show of the year yesterday. Man what a day. LOL We pulled into the shopping center with 17 cars, Bikes and trucks stopping traffic in every direction LOL. Horns blowing, people all pissed it was great! LMAO!!! The folks were standing out front handing out the forms and all they said was WOW! I have to say it was an awesome feeling showing up the way we did. Jason picked the Cruizin For a Cure car show to be our first show of the season. I think he had a sixth sense because not only did he pick a very worthwhile cause, its one very near and dear to me. I lost my Pop Pop a few years ago to cancer. So it being my very first show and the first show for the team for the season for this cause meant a lot to me in many ways.
It was an awesome day, at times tho it was pretty tough. I thought of Pop Pop when seeing all the older gentlemen and their cars there. At one point I had to walk away and collect myself but I kept it together the rest of the day shrugs. The cars there were great to say the least. There was a nice mix of old and newer cars. I havent gotten all the pics yet but I have a few to share. Hope you all enjoy
Maybe Jason will post some of them up as well as he was the one that took all the pics. Thank you Jason!!!!
Our Line up, We took up most of the row.
Someone checkin out Blu LOL
Butt pics LOL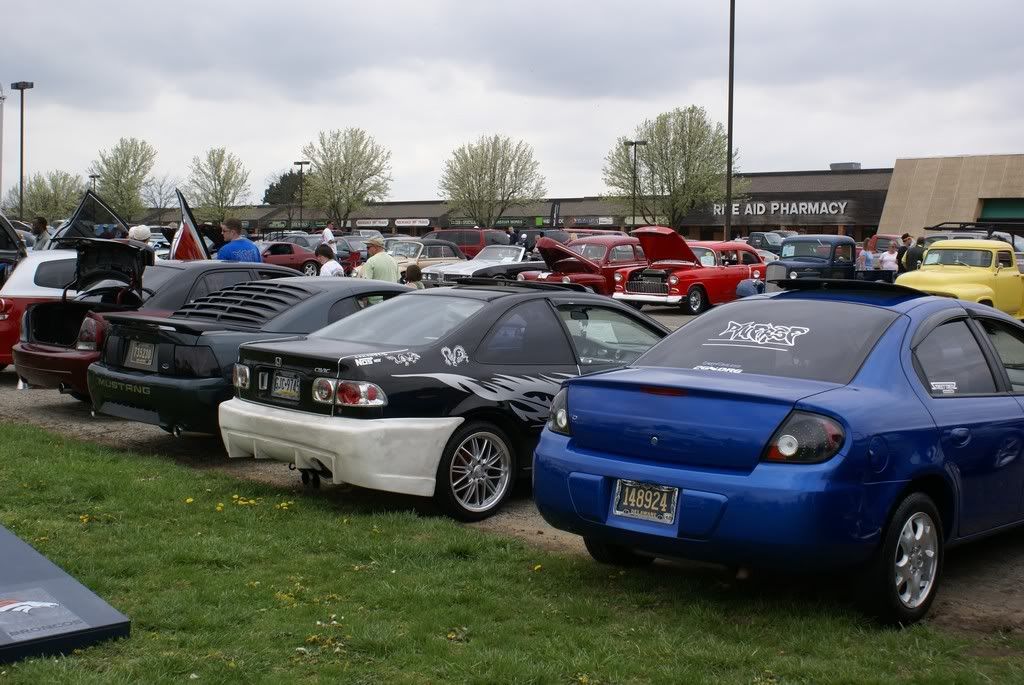 Blu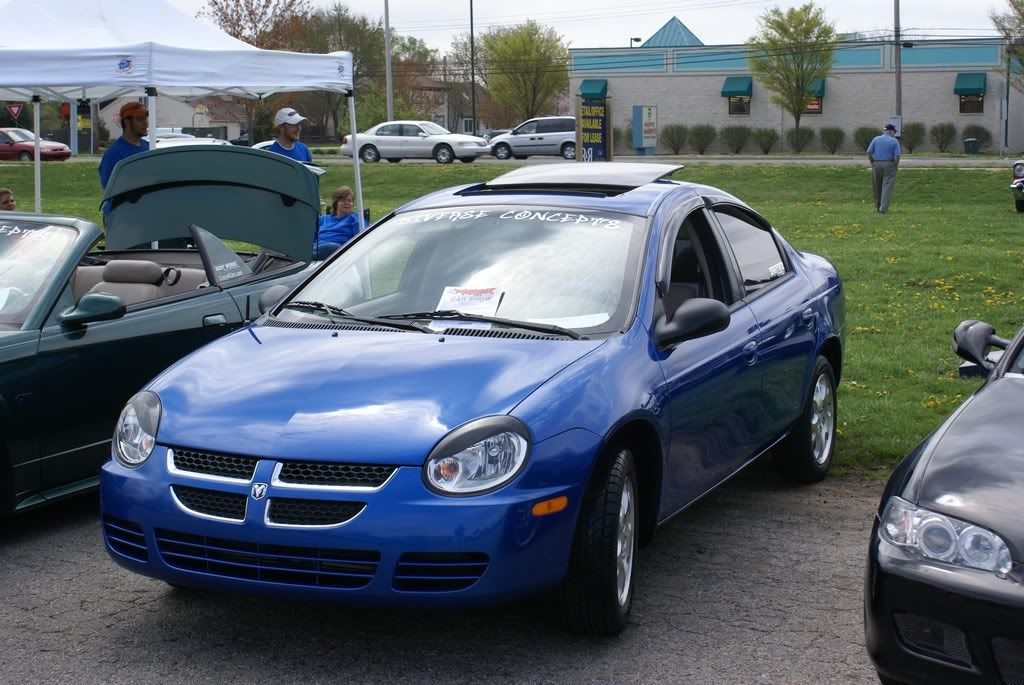 Brian was at the other end of the line up.
Tho I didnt win anything the team as a whole walked away with 5 or 6 out of 20 trophys which I thought was really good. My back is still killing me from everything but Ill take it with a smile. I spent some time with a luv'd one in a way and that will get me thru all my pain. It will be a day Ill never forget for sure.