Window Trim 5-14-09
For a long time the window trim has looked pretty crappy on my car, its pretty much my car's sore thumb. A lot was due to sun bleaching, but buffing & polishing my last paint job did a number on it too. So I've went around trying to make it look better.

Duplicolor Flat Black Trim Paint
works wonders. All I've done for prep work is remove the trim and wash it with dawn soap. No ruffing or sanding.
Here are a few more pics since it is still a work in progress. You basically have to take off the interior of the door to unbolt the moldings.
Here is the freshly painted C-pillar to the old trim
The rear passenger Trim getting painted.
Comparing painted on the right to old on the left. (There is some pollen on the new stuff)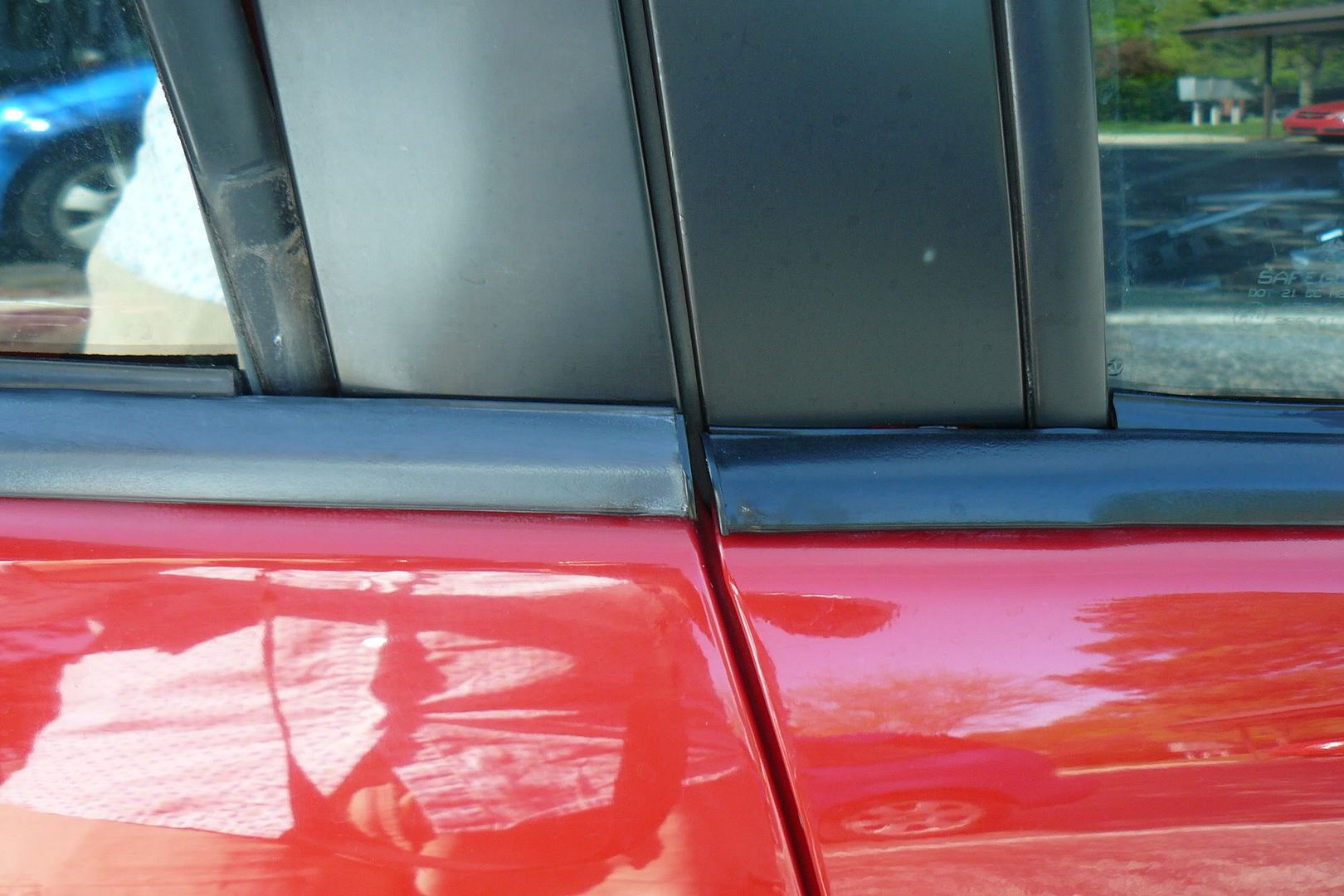 I still have to do the drivers side. I have the passenger's side completely done along with repainting the mirrors black as well. My picture of it didn't turn out, so you'll have to wait for the finished product. So, here's a picture of the tree that's been dumping pollen everywhere!