Well its almost done. Just need to get the intake, tb, filter, batter, and udp on. Then hook up some sensors and we're good to go. The only bad things that happened, were that I broke a ring compressor, and I think I smashed an a/c line, so its leaking now.
Here's some pics from today:
cylinder honing. #3 still needed a little work. The hone I rented from autozone had some weak stones, but overally I think the crosshatching will work well.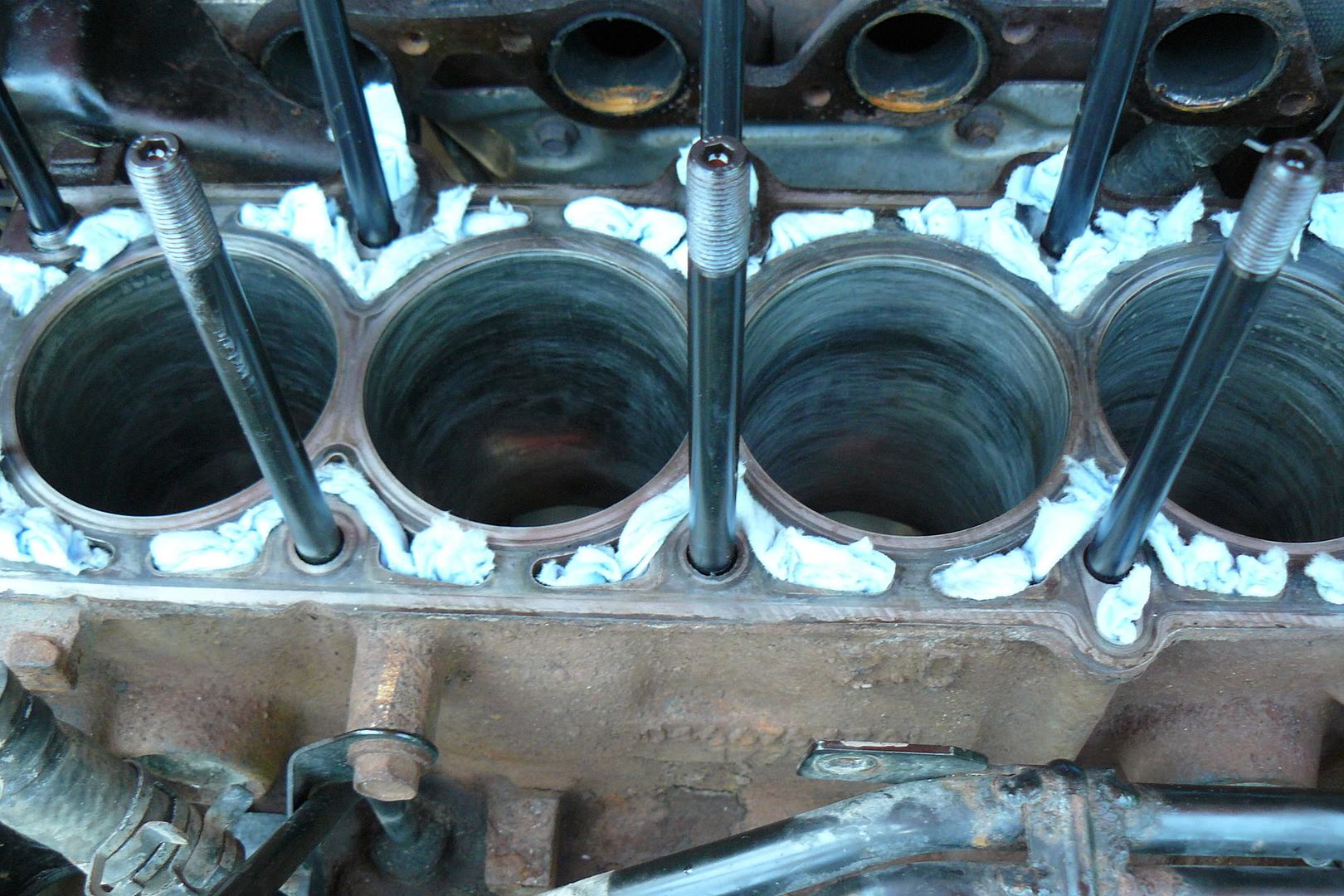 Oh hai crankshaft!
Things look weird down there w/o oil on them
Pistons in!!!!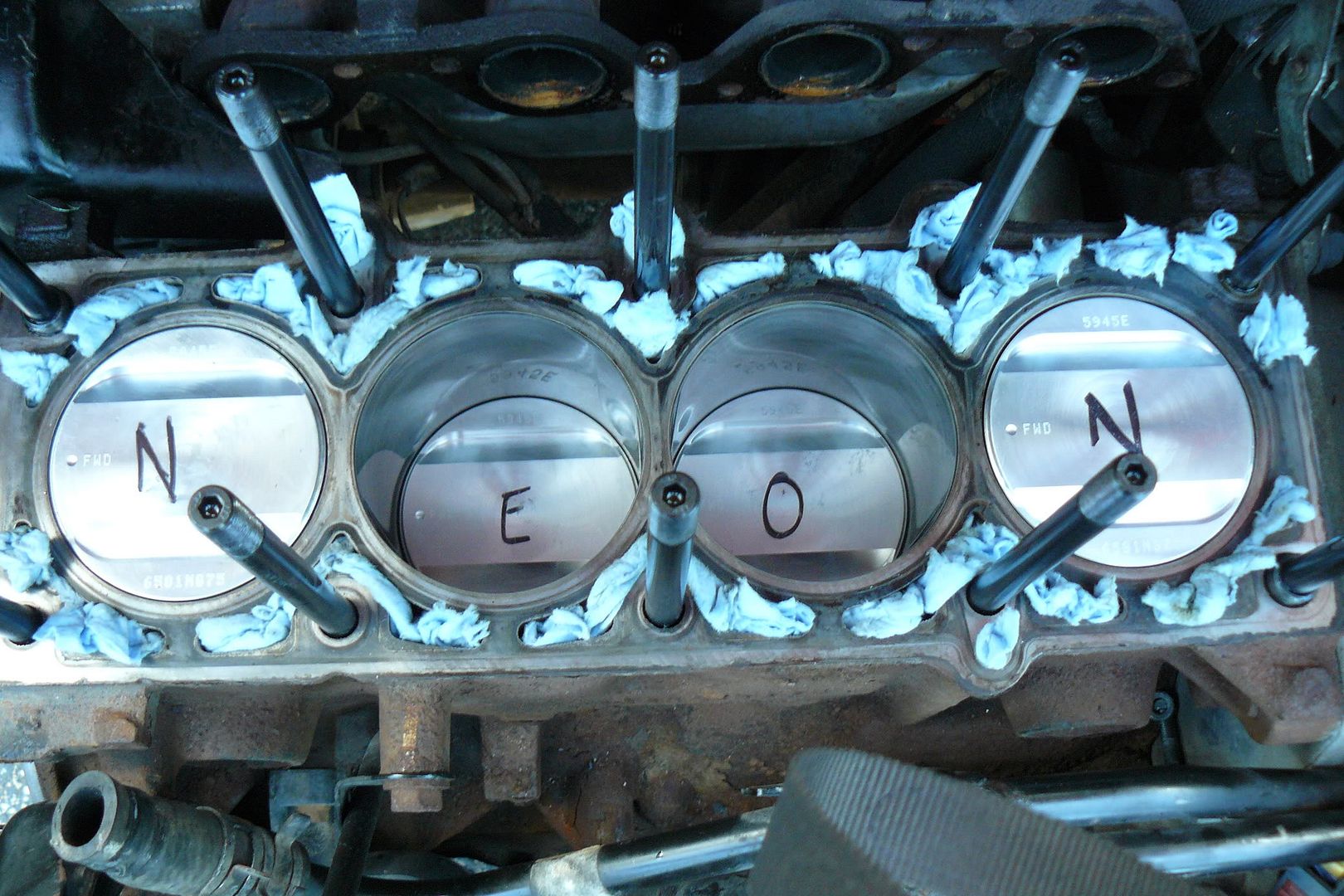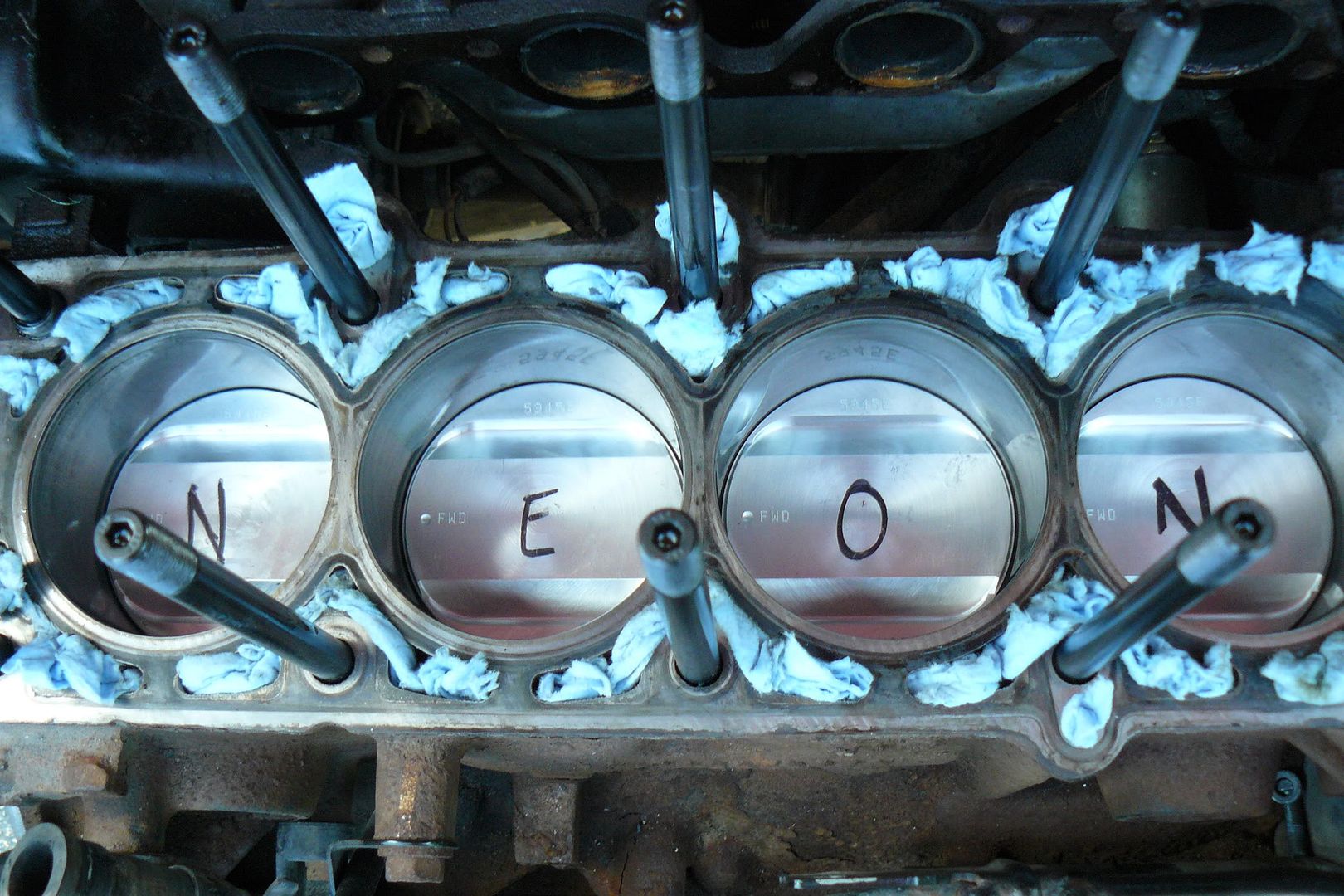 Head back on
Where I left off tonight. It got too dark to finish. Fluids are in, exhaust is on, but the udp needs to go on.